Kanye West Is God in New NFT Conceptual Art Project, 'The Books of Ye'
Fans will recognize the overall concept behind 'The Books of Ye' as having previously been traversed with 'The Book of Yeezus' project back in 2015.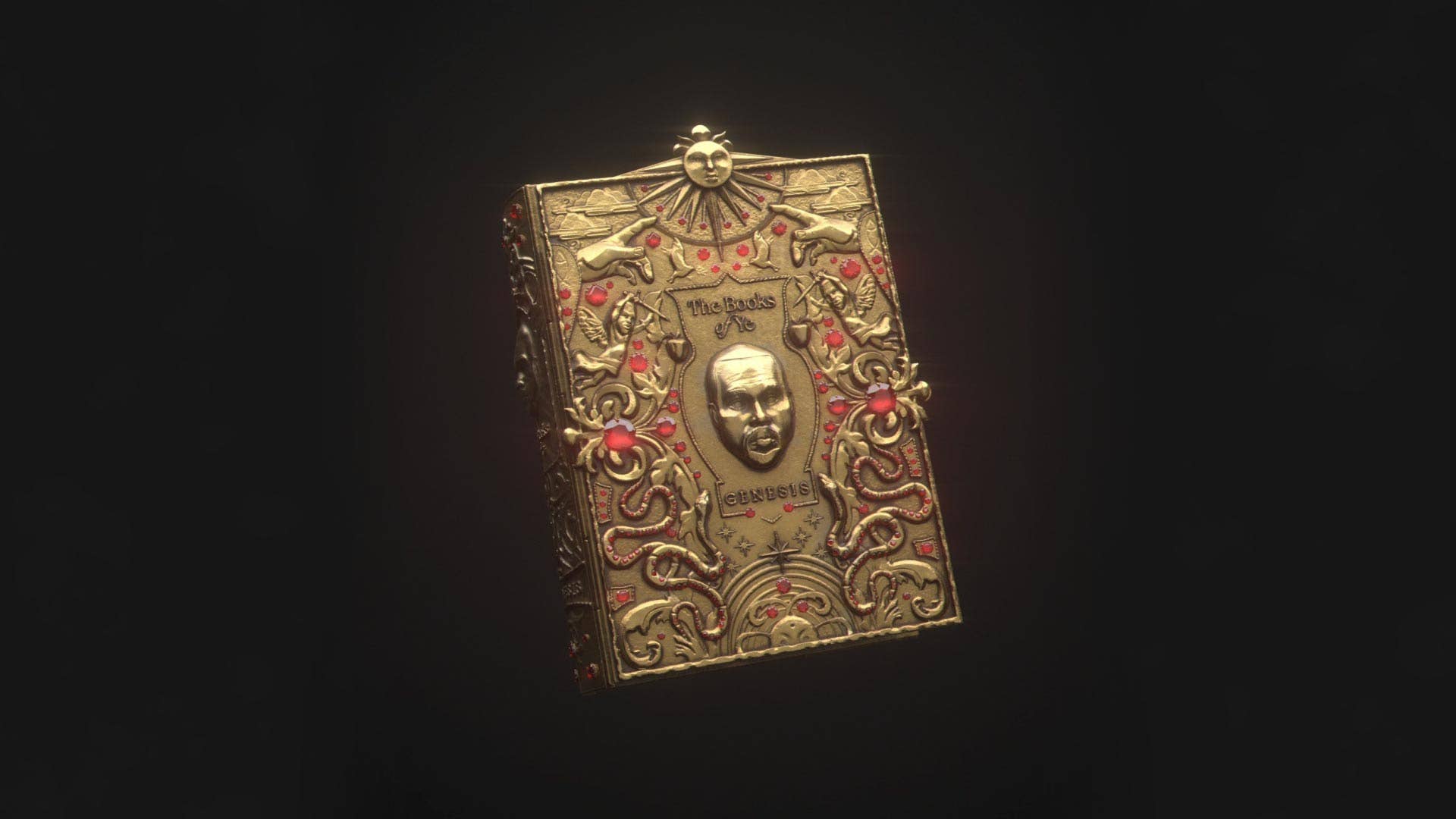 Publicist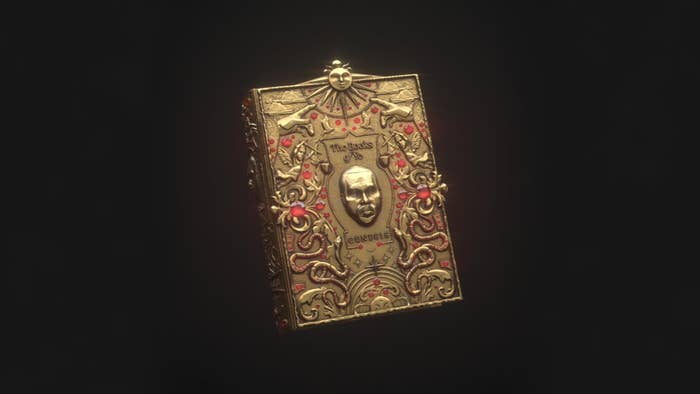 With The Books of Ye, a new conceptual art NFT project, an anonymous collective comprised of artists and programmers is aiming to make a statement about "power in the age of hype."
The project comes from the same minds behind the 2015 Book of Yeezus project, which—as fans will recall from its swath of news coverage at the time—replaced each mention of God in the Bible with a mention of the artist formerly known as Kanye West.
The Books of Ye stands as a sequel to that project, this time featuring five one-of-one books (with a launch window of Winter '21/22) corresponding to one of five Books of Moses and 100 one-of-one cards featuring illustrations of select moments from the repurposed (i.e. "God" is now replaced with "Ye") literature.
"If before you had to sell an artifact, like a song or a painting, to capitalize on your influence, the NFT makes hype directly fungible," the group behind the project said. "It can turn anything into an equity, yourself included. Just as The Book of Yeezus was a sumptuous, over-the-top artifact that casted light on those very qualities, it occurred to us that The Books of Ye could extend this, being an NFT that would highlight the newfound power dynamics brought on by the age of hype."
Asset owners, notably, will have access to what's billed as a "boutique" viewing room that places immersion at the forefront of the experience. Also utilized as part of the larger Books of Ye project is the augmented reality platform Treasure Chest, marking a partnership the anonymous group says is the "first of its kind" in the NFT space.
Get a closer look at The Books of Ye below, including a sampling of the aforementioned illustrations.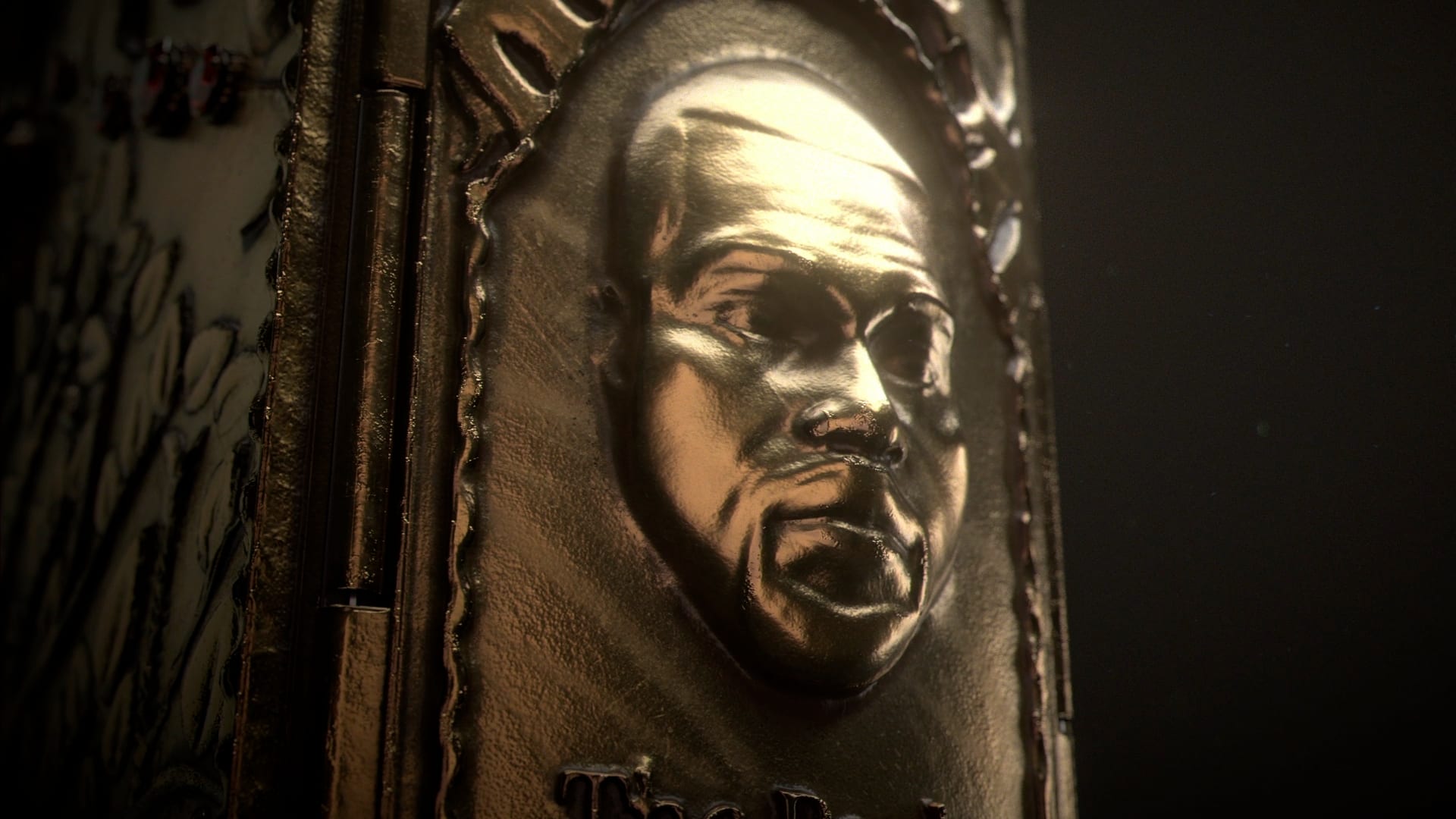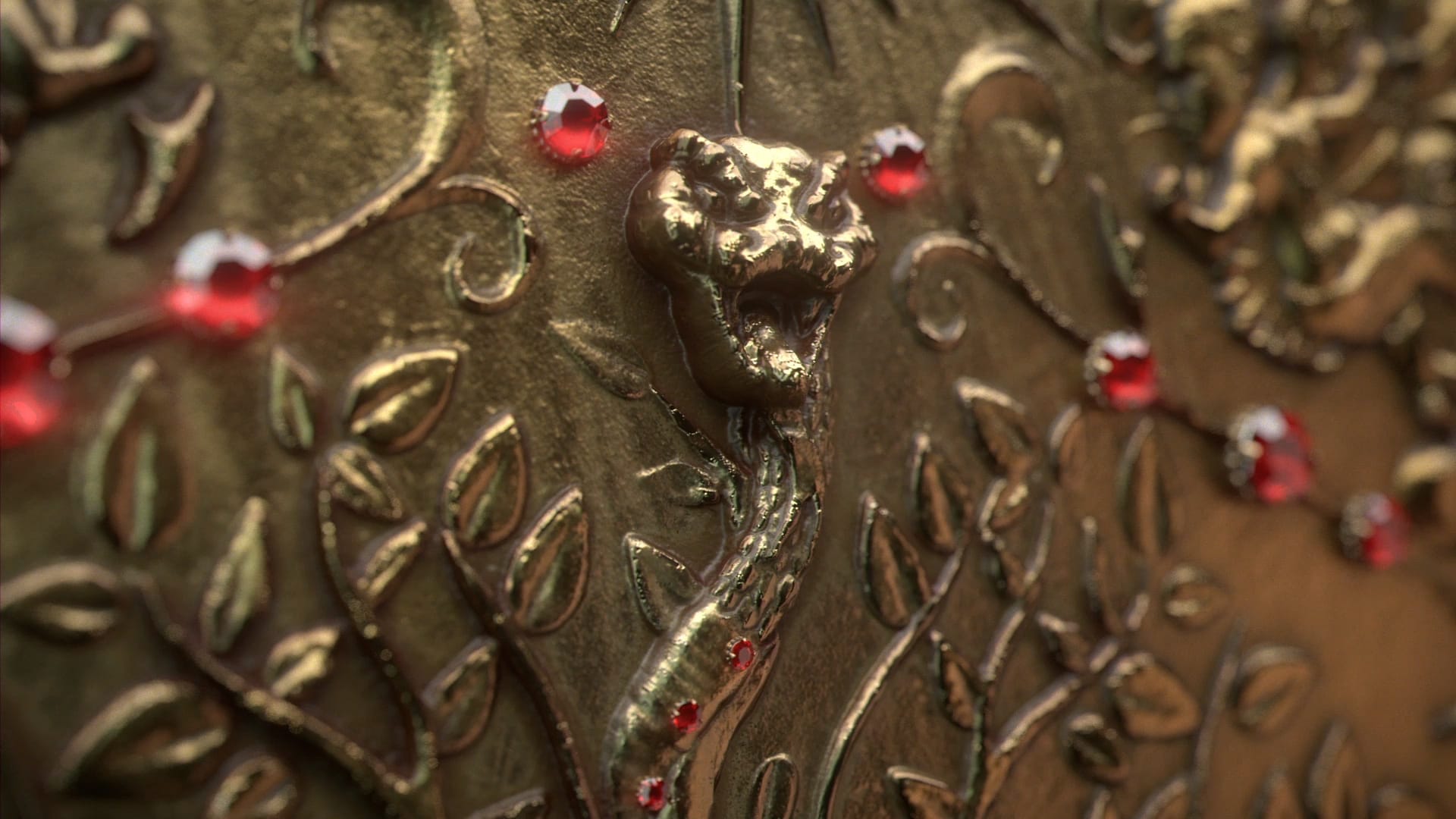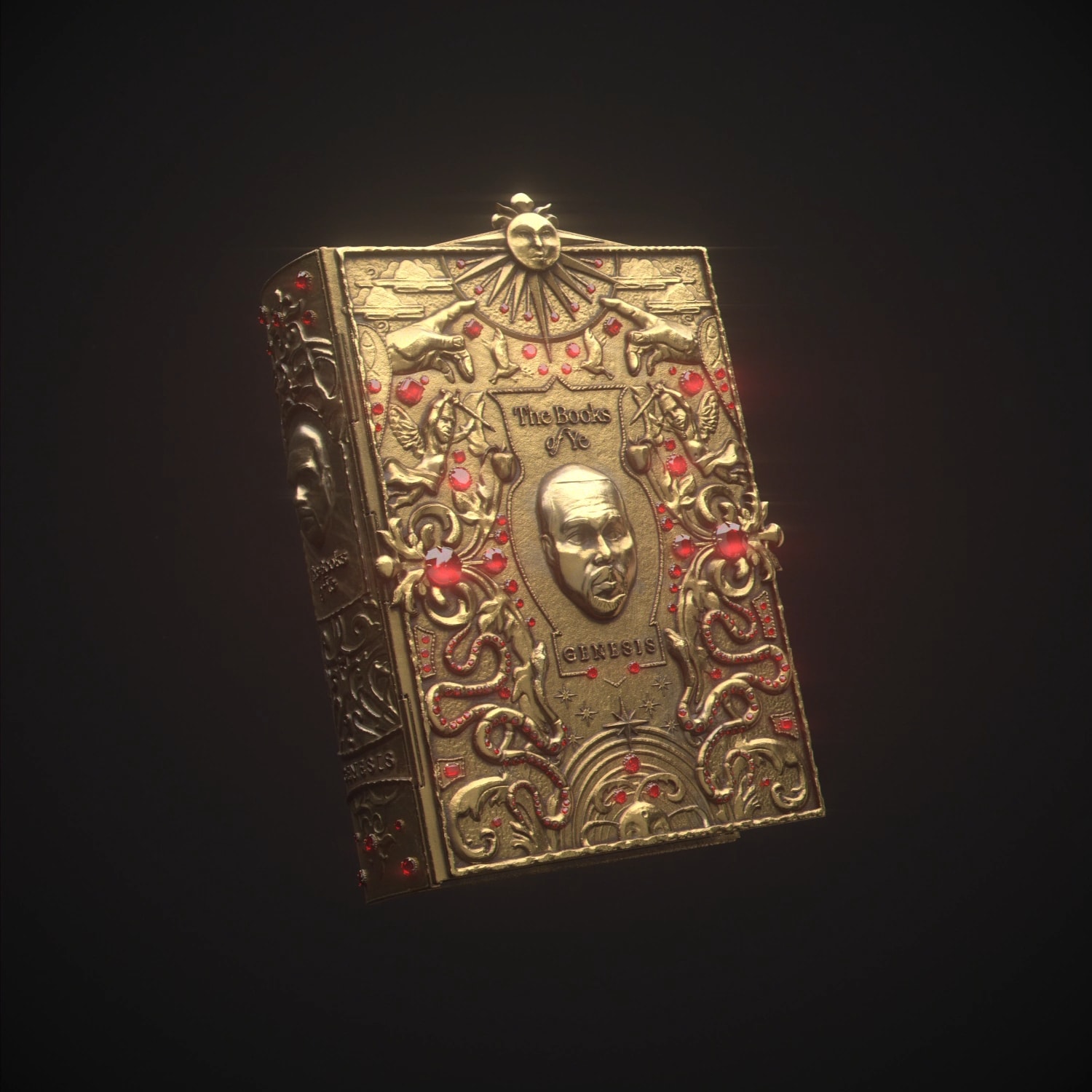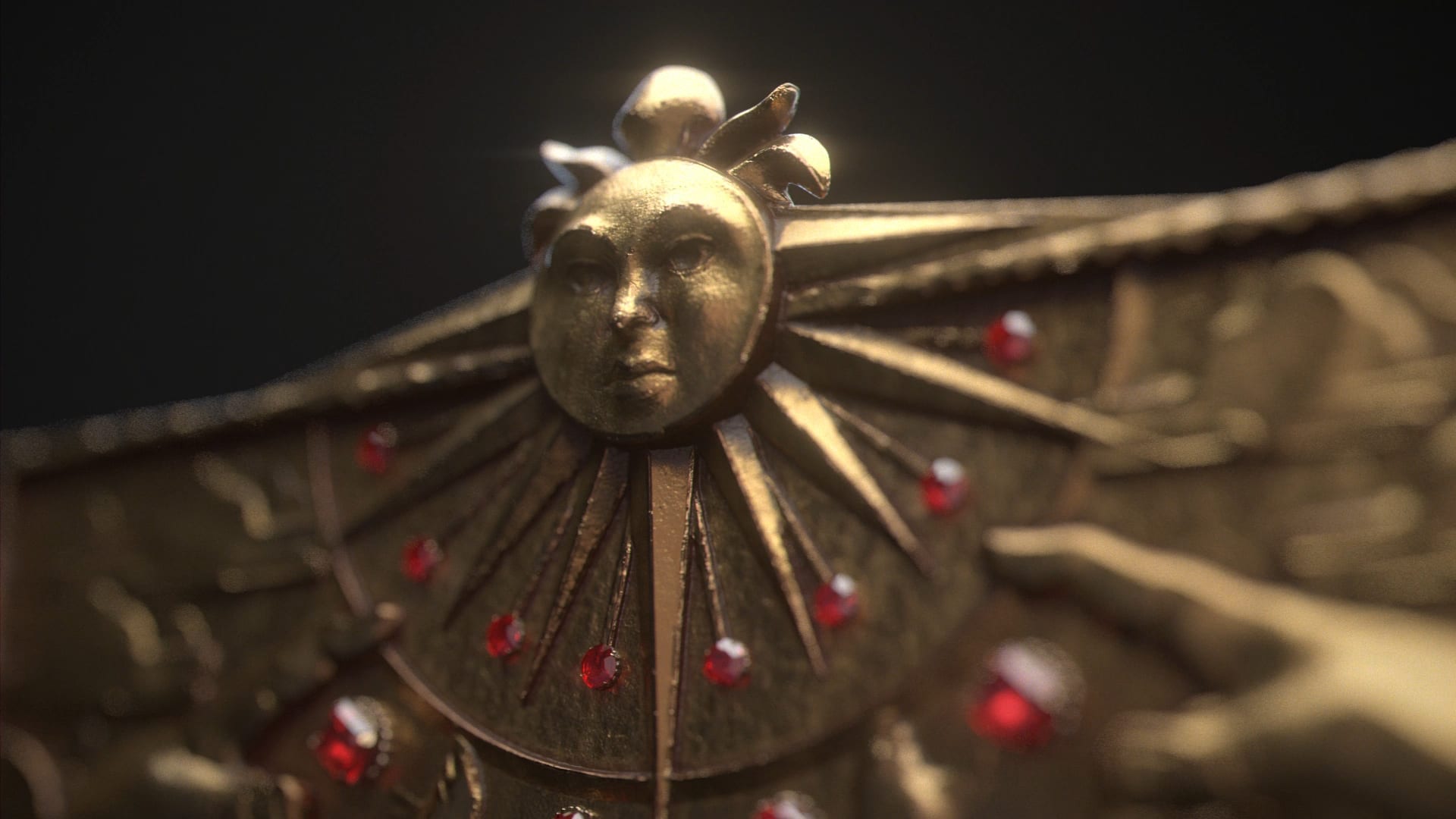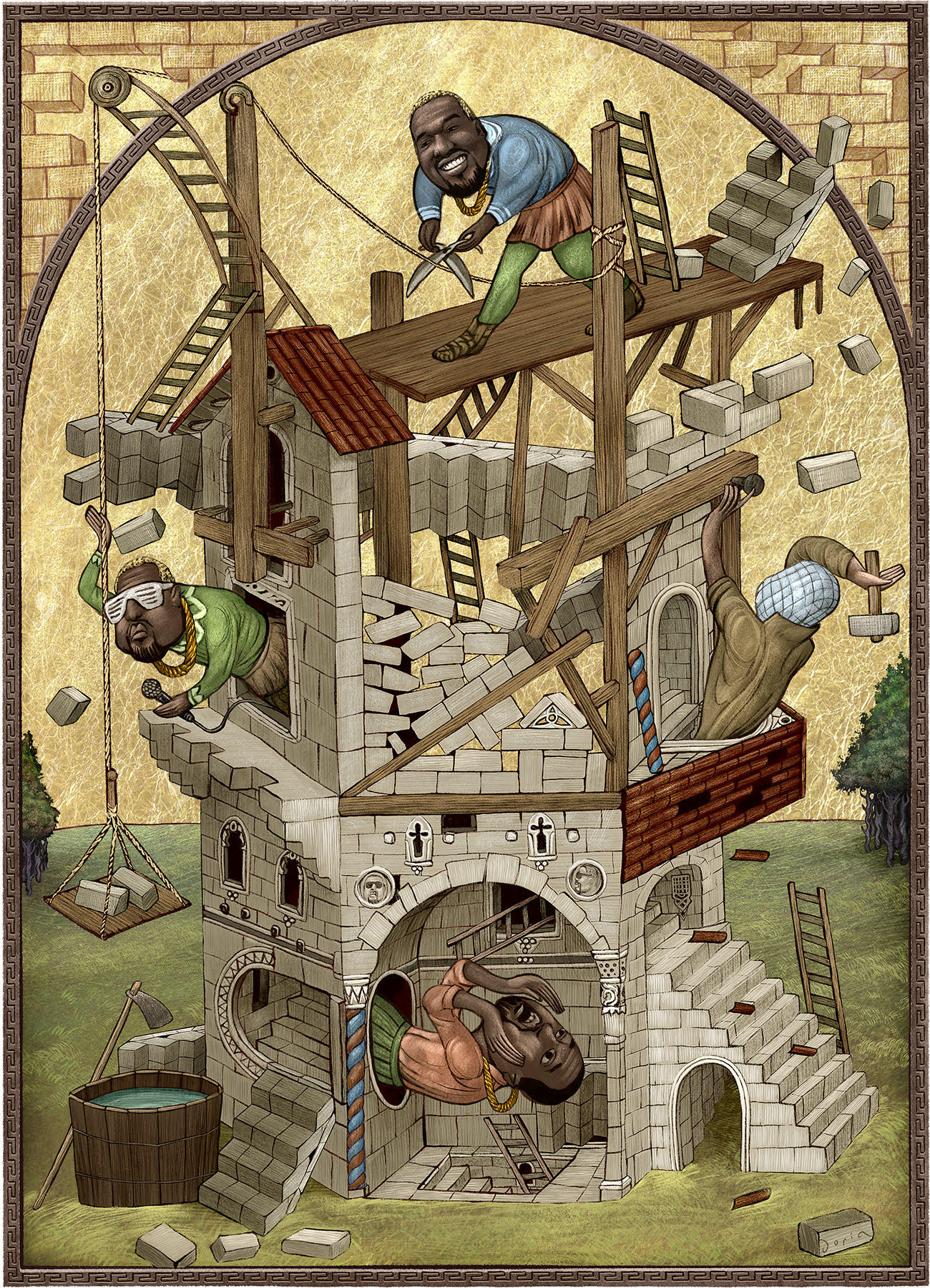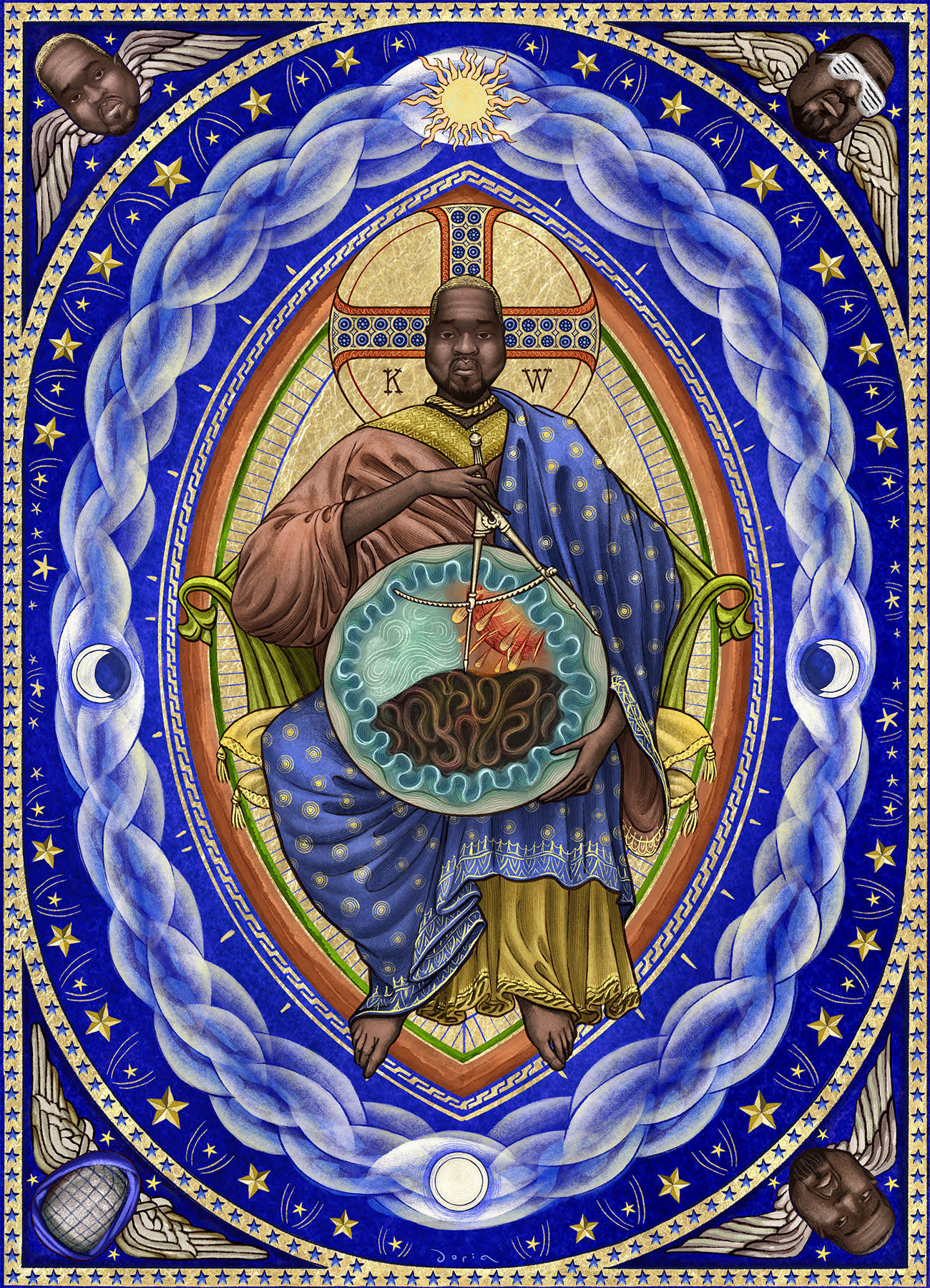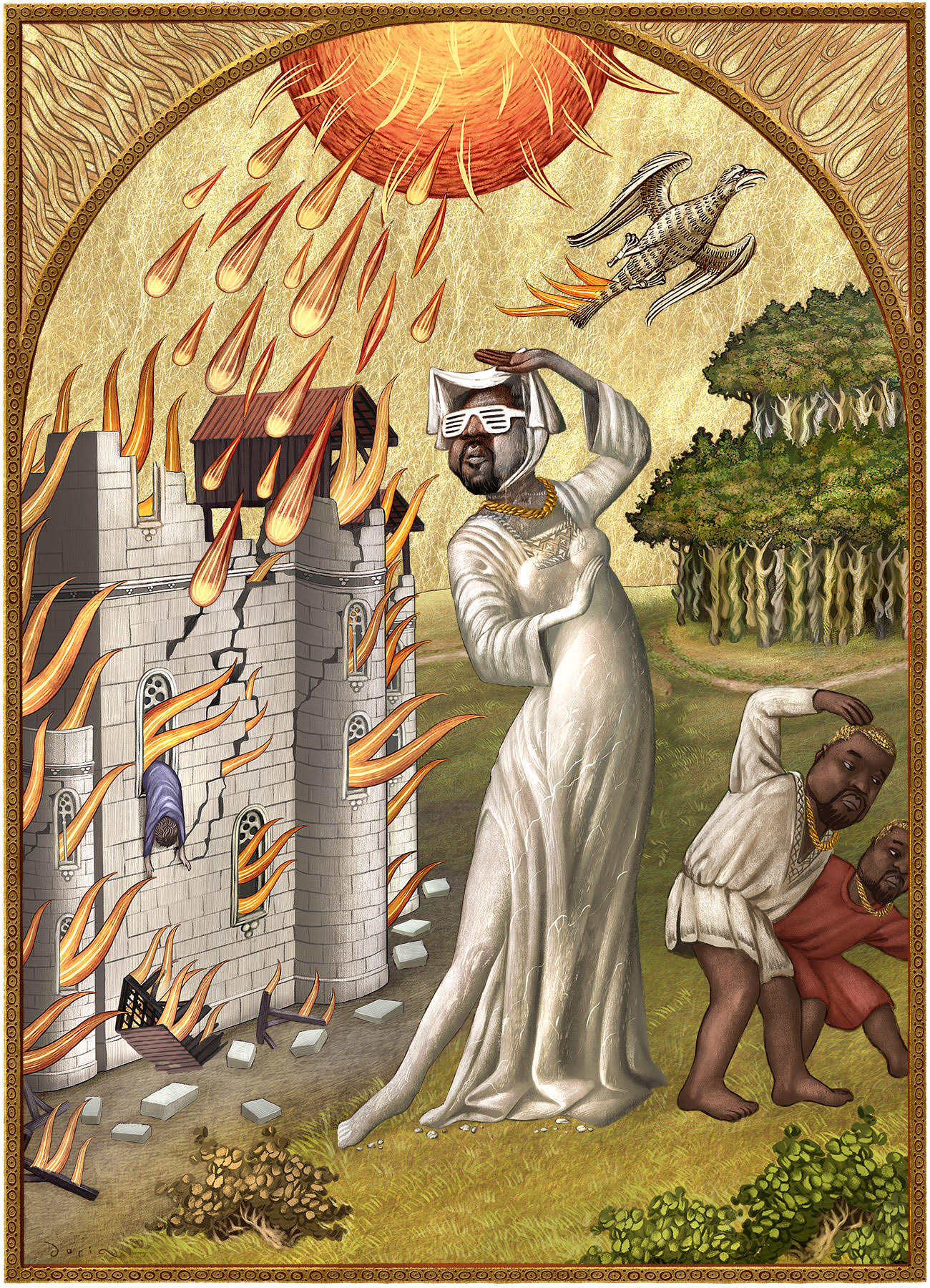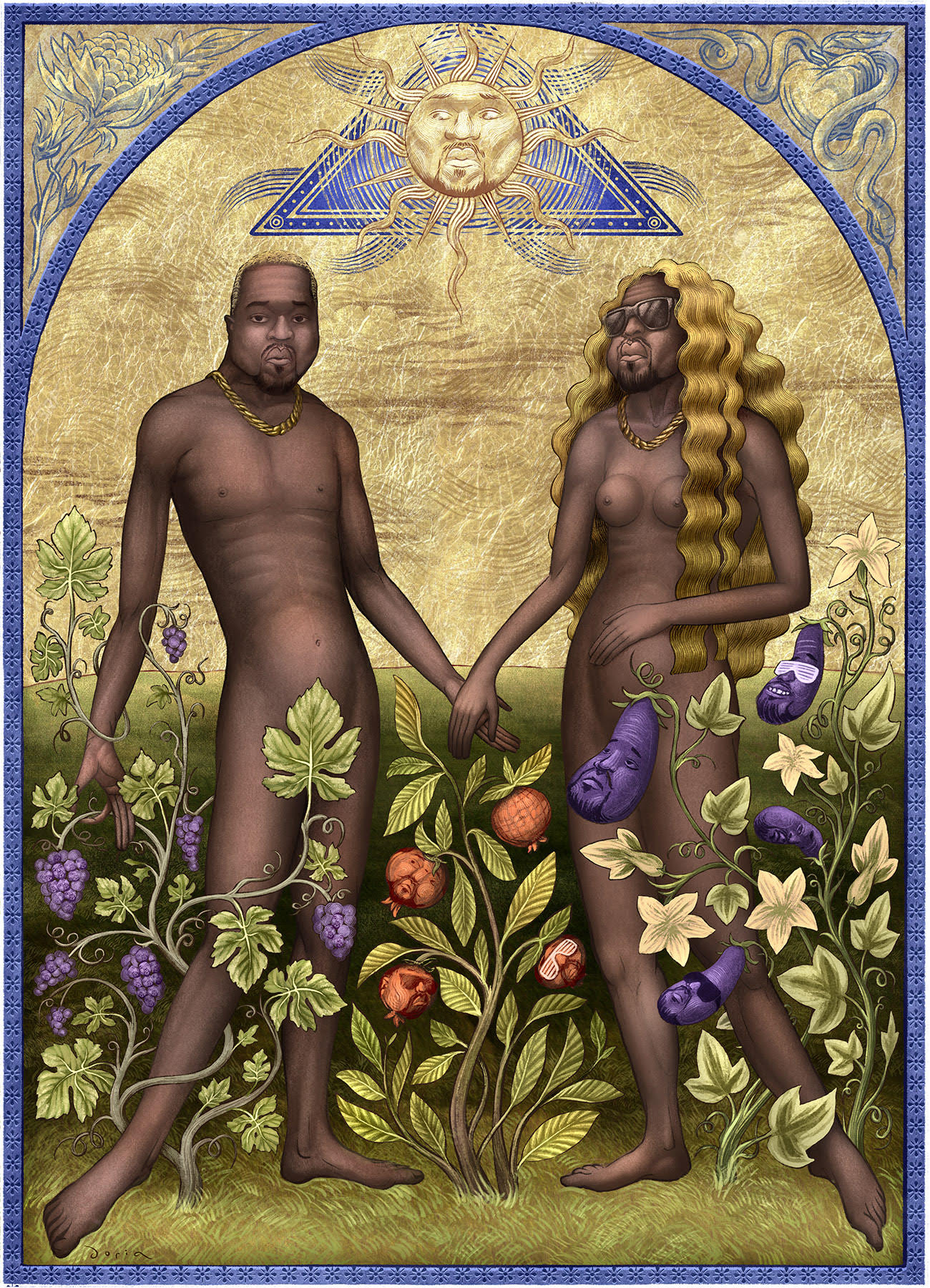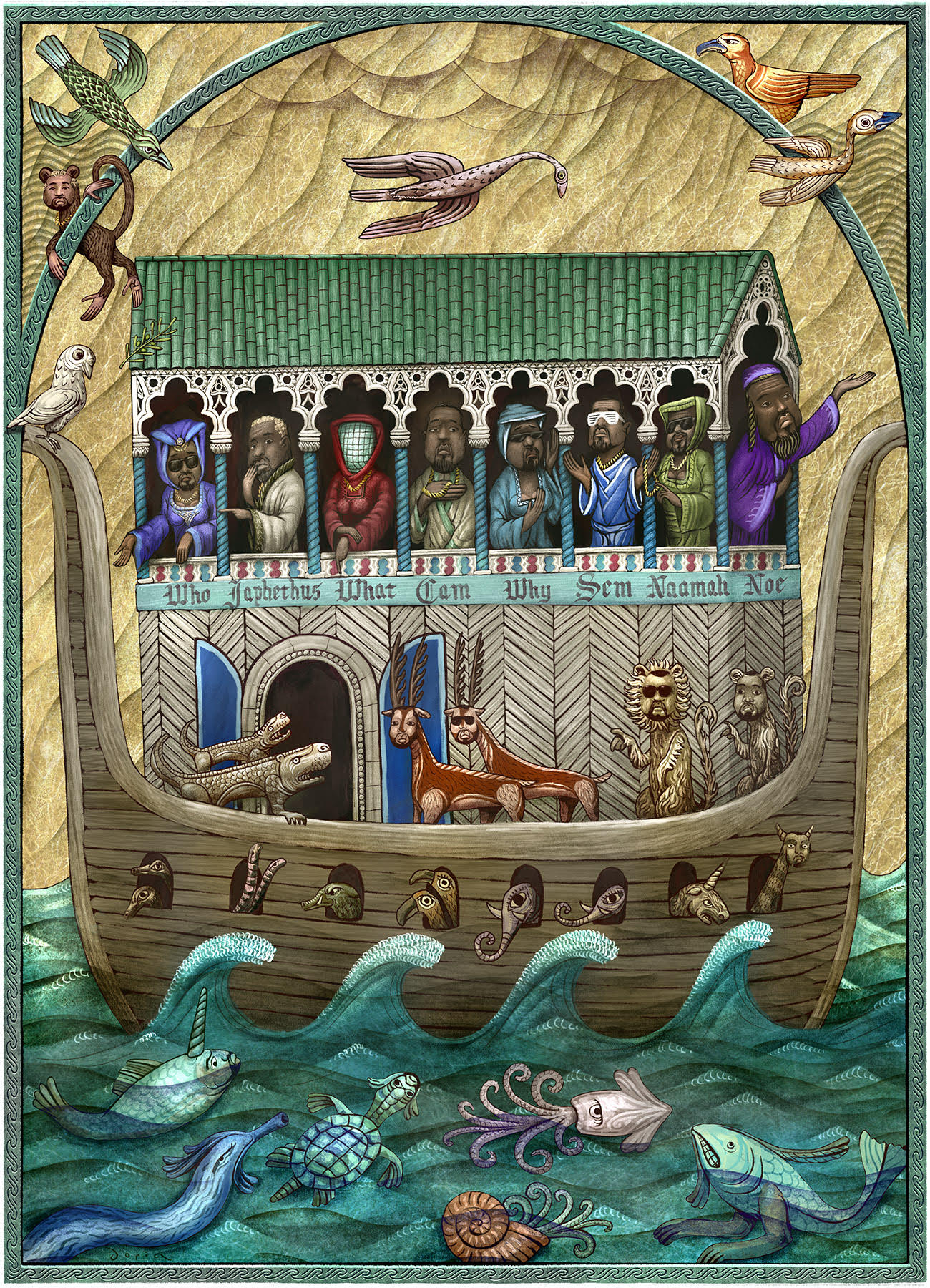 While the Genesis chapter of the project has already been detailed, remaining installments—i.e. Exodus, Leviticus, Numbers, and Deuteronomy—are still to be publicly elaborated on in the coming months. Click here for additional info.
As for Ye himself, who isn't involved with the project, fans are currently enraptured by the seeming-in-progress Donda 2 era. Earlier this week, a previously teased interview with Hollywood Unlocked was released in full, a breakdown of which can be found here.