Kanye West Named in $2 Million Gap Complaint After Company Was Sued by Building Owner Over 'Unapproved Modifications'
Despite initially being slated to span a decade, Ye and Gap ended their partnership after just two years last September.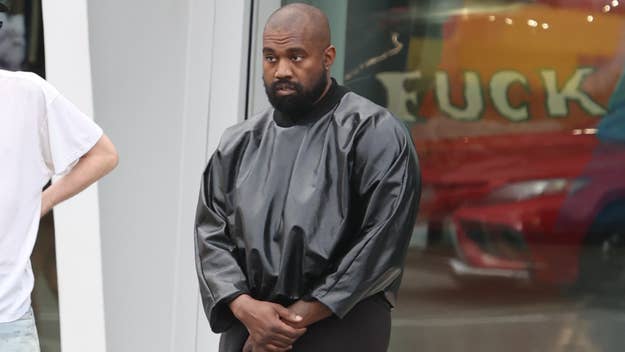 Image via Getty/MEGA/GC Images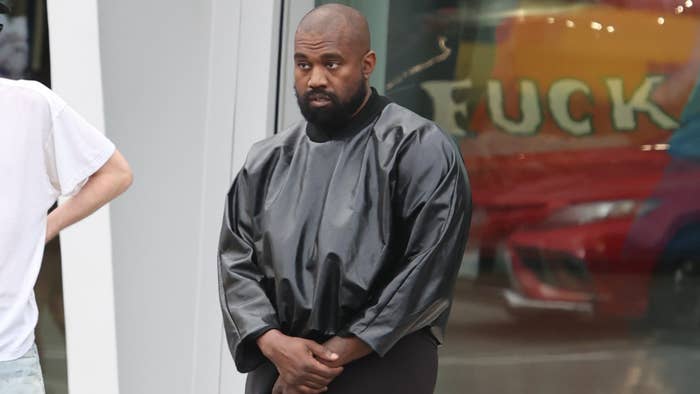 Kanye West, who last year praised Adolf Hitler in an interview with Alex Jones, has been named as a cross-defendant in a complaint filed by Gap.
TMZ first reported on Tuesday that Gap had named Ye in connection with a separate lawsuit from a company by the name of Art City Center. That company previously sued Gap.
In their original suit, the company alleged that a building it owns in the Los Angeles area that was leased as part of the rollout of the Ye collaboration was the site of several "unapproved" structural changes in 2021 and 2022.
In court documents viewed by Complex, Art City Center alleged that "numerous, significant, unapproved modifications" had been made to the building ranging from the installation of a tunnel to the removal of three different bathrooms.
In short, that company is said to be trying to hold Gap accountable for the cost of fixing the building, spurring Gap to name Ye in connection with the estimated costs and related legal fees. Central to Gap's argument is that its original deal with Ye included a stipulation protecting the company from potential incidents of this exact variety.
Complex has reached out to Gap for comment. This story may be updated.
Arguably, it's a mischaracterization to say that Gap is simply suing Ye. Instead, as seen in court documents viewed by Complex, both Ye and his Yeezy Supply LLC have been named as co-defendants in a subsequent cross-complaint from Gap. In the cross-complaint, Gap's legal team points to what they say was an "indemnification provision" in the original deal with Yeezy Supply under which it was agreed that Gap would be defended "at Yeezy Supply's expense" from any such claims or losses.
Yeezy, Gap's legal team further argues in the docs, also potentially "failed" in "managing its own staff." Per the court docs, Art City Center said last October that damages related to the building alterations were "in excess of" $1.5 million. That number rises, however, when Gap's legal fees and related expenses are factored in; thus, the cross-complaint lists a compensatory damages amount of "in excess of $2,050,000."
In June 2020, Gap announced what was billed at the time as a "bold partnership" with Ye for its new Yeezy Gap line. Though initially expected to last at least a decade, the partnership was cut short after just two years in September 2022.