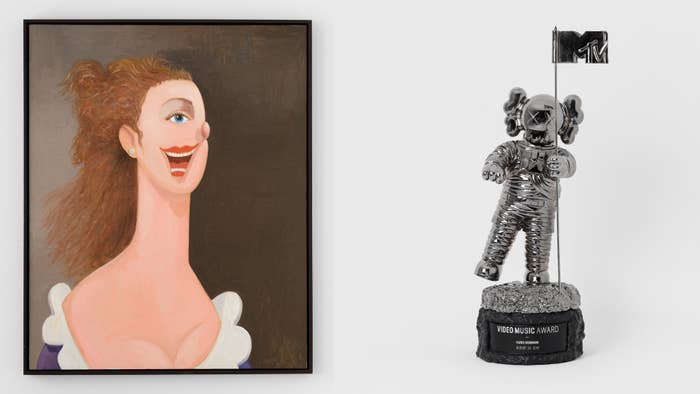 JOOPITER founder Pharrell Williams and curator Sarah Andelman's Just Phriends auction has drawn to a close, complete with a signed George Condo painting that ultimately sold for more than $1 million.
The auction, as previously reported, opened for worldwide bidding via the JOOPITER platform on June 19 and closed on June 27.
Among the pieces included in the auction and retail experience were Takashi Murakami and Pharrell's "The Simple Things," George Condo's aforementioned "Portrait of an English Lady," and a KAWS Moonman trophy from the 2013 VMAs. While "The Simple Things" is now listed as "reserve not met," Condo's oil-on-linen painting is listed with a final price of $1,050,000. The KAWS trophy, meanwhile, landed at $256,250.
Other noteworthy sales include a microscopic handbag for $63,750, Human Made and Steven Victor shorts worn by Gervonta Davis for $21,250, a Pharrell and Nigo polaroid for $11,562.50, an Off-White x colette bag and Air Jordan 1 pairing for $45,000, and more. Get a closer look at a few key items below.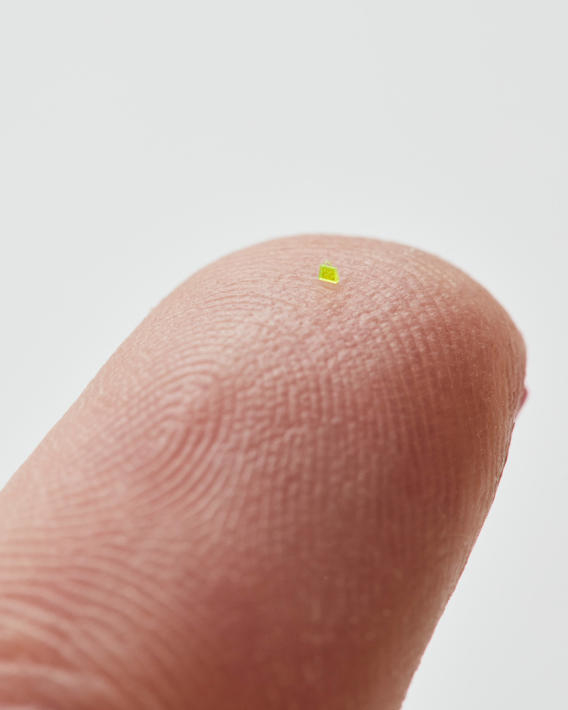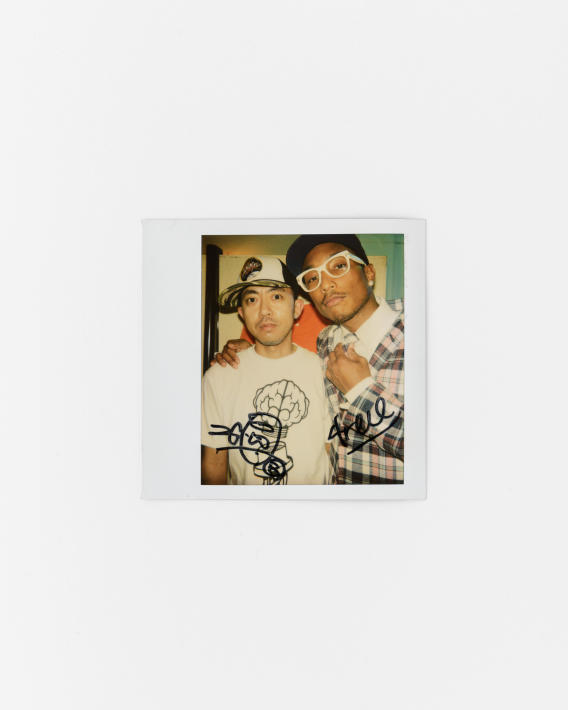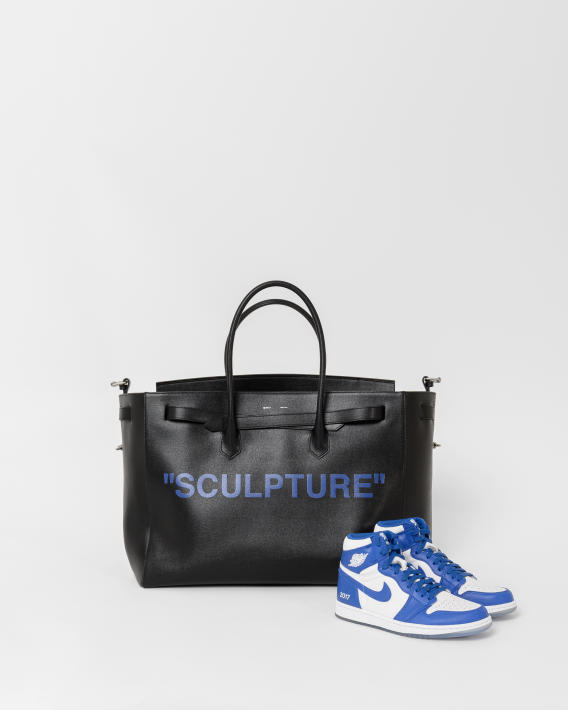 "We have known each other for such a long time now, we have so many great souvenirs of collaborations at colette," Andelman said when first announcing the auction earlier this year. "For this unique auction, I immediately thought of bringing together the artists and designers who have a history of working with Pharrell, but also a new generation of talents I love and find relevant in today's culture, that's why it's called _Just Phriend_s."
Pharrell is currently fresh off his Louis Vuitton debut in Paris. Following the unveiling of what marks his first collection as the new men's creative director for the label, a collection of Rihanna-starring campaign images was released. See the photos here.
"I am glad to welcome Pharrell back home, after our collaborations in 2004 and 2008 for Louis Vuitton, as our new Men's Creative Director," Pietro Beccari, Louis Vuitton's Chairman and CEO, said in February when formally announcing Pharrell's appointment. "His creative vision beyond fashion will undoubtedly lead Louis Vuitton towards a new and very exciting chapter."