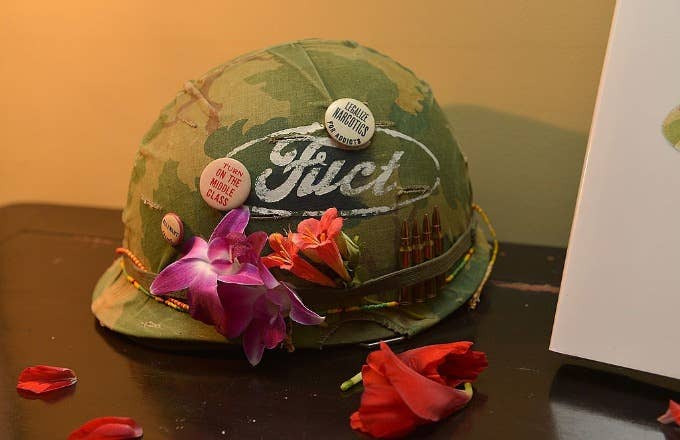 Though a decision in the FUCT Supreme Court case has not been reached, a recent hearing produced an assortment of noteworthy moments, the bulk of which revolve around a bunch of people who are presumably totally unfamiliar with the label attempting to tiptoe around its name.
Monday, Supreme Court justices discussed FUCT founder Erik Brunetti's trademark case for "about an hour," per CBS News. Instead of simply saying the brand name as it's meant to be said, justices apparently put themselves through the extended annoyance of avoiding it altogether.
As you might have guessed, the Powers That Be aren't down with allowing the registering of trademarks for words or phrases they consider "immoral." Brunetti's hugely influential FUCT, started in 1990 in Los Angeles, apparently falls under that category for participating justices. The founder's argument, meanwhile, is that not allowing the FUCT trademark represents an effort at impeding his freedom of speech.
"We wanted the viewer to question it: Like, is that pronounced the way I think it's pronounced?" Brunetti previously said of the brand name, according to a prior Associated Press report. Brunetti has also pointed to the loss of money brought on by the trademark issue, which allows fakes to use the brand's identity.
John Sommer, Brunetti's attorney, argued Monday that perhaps the government should instead amend the process to allow for the trademarking of supposedly offensive words or phrases without the appearance of a federal co-signing. As detailed in a separate court report from NPR, Sommer also used the "immoral" argument against them by pointing out that even a trademark for something as trivial as Steak 'n Shake could be barred for the same broad reason. A decision in the trademark dispute is expected to be announced in the coming months.