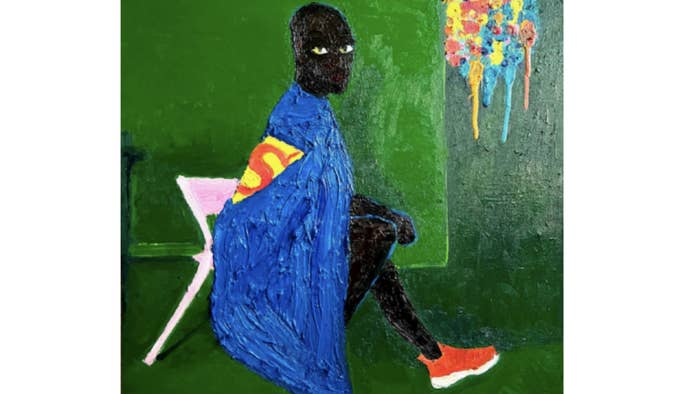 "Sneakers have long been more than just shoes—they are canvases for self-expression and reflections of our individuality," Schlomer Haus said of what to expect with the ComplexCon exhibition. "In an era where personal style and self-identity play crucial roles in our everyday lives, sneakers—now considered an essential accessory of modern life—have evolved from just footwear into symbols of empowerment, community, and artistic expression."
Abel Rodriguez, Carlos Rodriguez, Daniel Clurman, Devynn Barnes, Geep, Goku Mcafee, Hunter Harvey, Michael Thế Khôi Trần, Nonamey, Samuel Richardson, Taylor Nicholson, and Thomas Pilnik have contributed to the Queer Kicks exhibition.
ComplexCon 2023 will also feature work by FUTURA, Chris Pyrate, Been and the Keith Haring Foundation, Superchief Gallery, Gregory Siff, and more.
For ticket info and related info, see here.