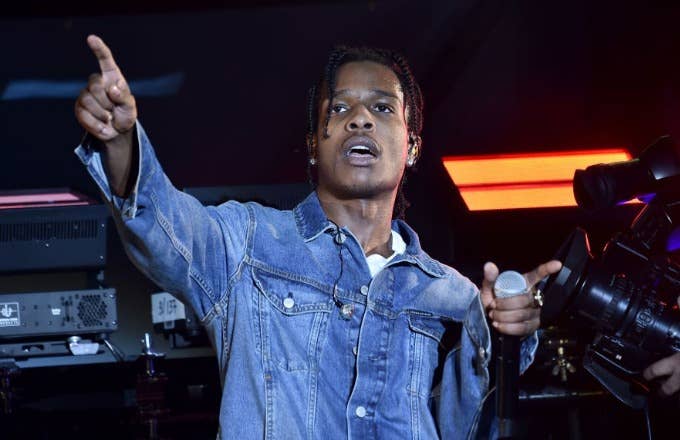 Calvin Klein Inc. is standing strong behind ASAP Rocky as he continues his legal battle in Sweden.
Rocky, of course, has linked with the iconic brand on a number of collaborative projects and campaigns. Back in May, for example, he starred in the brand's I Speak My Truth in #MyCalvins campaign.
"You ask my truth in two words, well that's easy: ASAP Rocky," Rocky tells the camera in one of the campaign videos, shot by Jonas Lindstroem, who's also worked with Kevin Abstract, Kendrick Lamar, and more.
"ASAP Rocky is a part of the Calvin Klein family," a Calvin Klein spokesperson said in a statement to WWD earlier this week. "It is our strong hope that Rocky will be given swift access to a fair trial and that he and the two other members of his team who are also being detained are able to return home soon."
The statement arrives the same week Rocky's trial in the alleged assault kicked off in Stockholm, with the first day seeing a not guilty plea from Rocky. Defense attorney Slobodan Jovicic, per the Guardian's Tuesday report, said Rocky admits to throwing the plaintiff (who Rocky previously said was following and harassing him and others) on the ground, but only in self-defense.
The prosecutor, however, has alleged that Rocky-shared Instagram footage had been "cleaned up" to support this version of events.
Fellow artists and fans have called for Rocky's release through viral petitions and threats of a Sweden boycott on future tour schedules.