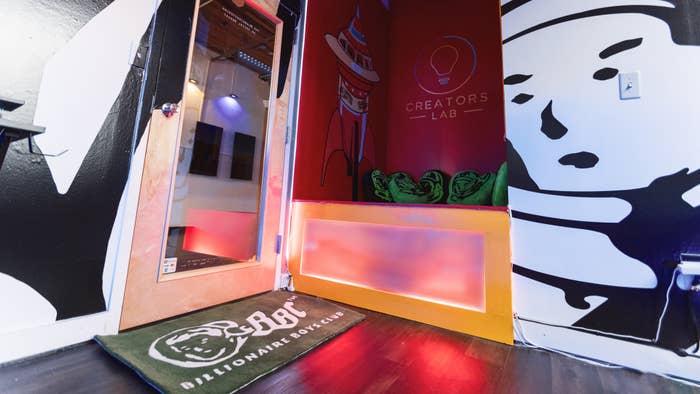 Billionaire Boys Club and Cam Kirk Studios have extended their collaborative relationship to include the launch of the new Creator's Lab space.
The space, housed inside Cam Kirk Studios in Atlanta, is designed to serve as "a beacon for the local creative community." In comments provided to Complex, the prolific photographer and videographer said that the Creator's Lab requires only one's "energy and imagination" for entry.
"The space and its resources will remain free and accessible to everyone," Kirk said. "We have plans for a wide range of creative programming and educational resources that will roll out throughout the year, giving the community plenty to look forward to."
Available for Creator's Lab visitors are Microsoft Surface devices, Adobe design suites, and more. For booking and related info, hit the official site for Cam Kirk Studious here. Starting Oct. 11, Pinterest is holding a Creative Boot Camp at the Creator's Lab.
"I've been a fan of BBC since its inception 20 years ago, so this partnership is like a dream realized," Kirk told Complex via email.
Below, get a more in-depth look at the newly launched space.