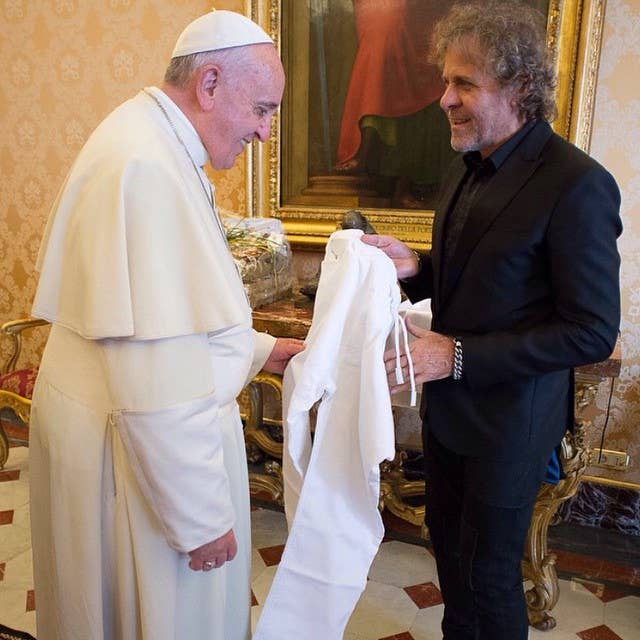 Don't be surprised if Pope Francis is seen walking around the Vatican in a pair of Diesel Jogg Jeans sometime in the near future.
Renzo Rosso, who founded the Italian brand decades ago, met with Papa Francesco just a few weeks ago. Rosso shared an Instagram of the two men shaking hands and called the moment one "that will stay in [his] life forever." Thanks to Nicola Formichetti and social media, we now know that Rosso also presented the Pope with a pair of white, custom-made Jogg Jeans that same day. 
While not the most appropriate attire for His Holiness, the Jogg Jeans are a nice change of pace from the Pope's usual cassock. At least they're white. As for Rosso? It's safe to say that dude is winning at life.