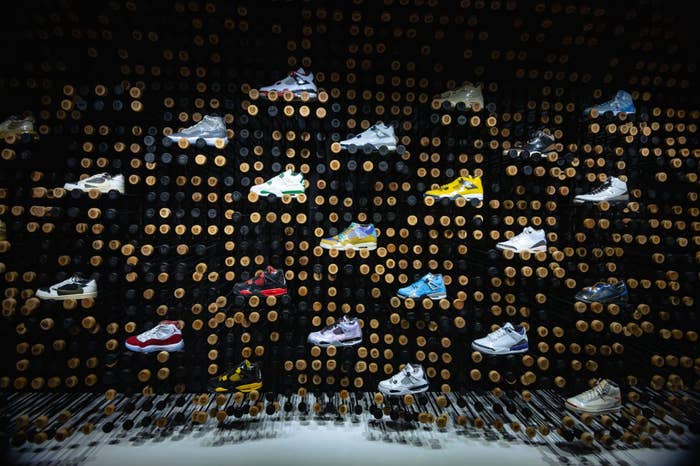 Premium sneaker and streetwear retailer PresentedBy has officially opened its store in Mexico City, serving as the brand's debut venture into Latin America.
Founded in 2017, PresentedBy has garnered a global reputation for its refined selection of kicks and apparel. Housing some of the most exclusive and rarest sneakers in the world, the store has become a go-to for streetwear enthusiasts and celebs, including Neymar and Liam Payne.
Having established stores in the world's most affluent and extravagant cities, including London, Paris and across the Middle East, the "Pincave" space has been designed to incorporate the local region's symbolic motifs, while also paying homage to the local culture.
"Our space in Mexico City features elements that resemble our London flagship store, where our passionate journey for sneakers and innovative, creative spaces started," says Ridwane Ettoubi, co-founder and CEO of PresentedBy. "The store design is nostalgic and original; however, the product range is exciting with depth and character, exhibiting all the essential sneakers as well as the finest sneaker releases in recent times; Jordan 1 Travis Scott range, and the LV x Air Force 1 range."
Doors are now open. Head to the PresentedBy website and Instagram for more information.