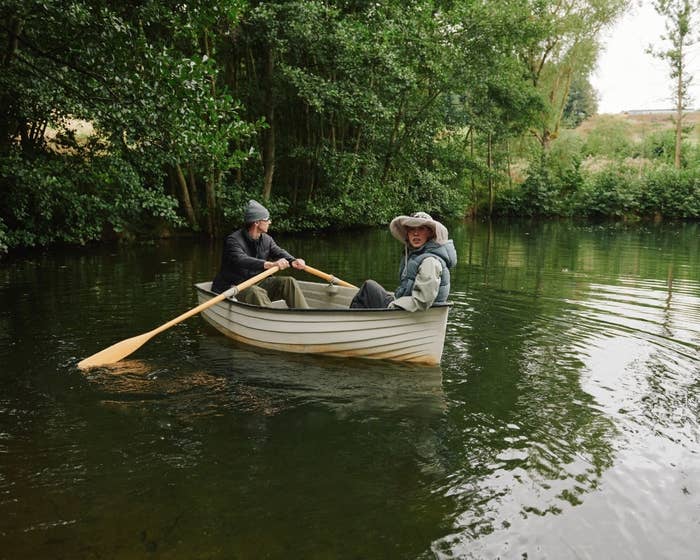 Yorkshire-based outdoor label Craghoppers has delivered a new collection for the Fall/Winter 2023 season, emphasising the embrace of nature's serenity.
Taking to a secret location deep in the heart of the picturesque Cotswolds, the brand's latest offering looks to highlight a profound sense of stillness as explorers are encouraged to hit the pause button and reconnect with the world around them. In the midst of crisp, untainted air and a profound connection with nature's calm, the Craghoppers team stumbled upon tranquility within the sleek lines of modernist architecture. When creating the collection, this newfound solace was embodied by a serene lakeside boathouse, standing as a testament to sustainability and serenity.
Featuring a bevy of functional and technically advanced designs, the seasonal release includes jackets with concealed zipper pockets, as well as trousers, shorts, T-shirts and accessories. The brand's AQUADRY jacket makes for the standout piece, while further additons comprise novel gilets and puffer jackets crafted with substantial insulation to ensure extra warmth and comfort.
Rounding out the offering, the label introduces a new line of accessories, featuring bags with elasticated details and an assortment of hats, including bucket, trucker, and beanie styles to cater to diverse tastes.
Get a closer look at the campaign in the shots below. You can cop the Fall/Winter 2023 collection now from the Craghoppers webstore.