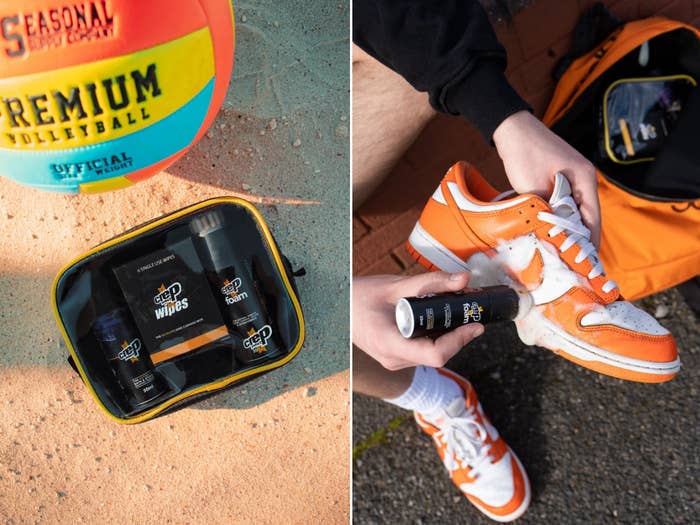 The world's leading premium sneaker care brand Crep Protect has announced the launch of the new Ultimate Starter Pack, delivering mighty sneaker cleaning and protection power in new mini-sized products.
A complete first for the brand, the innovative range will allow sneaker fans to take care of their beloved footwear anywhere they go, with innovative flight-safe sizing and an exclusive Crep Protect travel bag. 
Designed to instantly lift and break down dirt and grime from the first application, highlights include the new Cure Foam, a ready-to-use cleaning foam that combines the bold cleaning power of the Cure Cleaning formula with water and a premium brush head, and a 50ml sized Crep Protect Spray, which will deliver the same robust protection against rain, stainable liquids, dirt and grime as the iconic 200ml Spray, in a flight-friendly can.
Rounding out the miniature range is a selection of classic Crep Protect Wipes, allowing quick cleans and midsole refreshes, which are contained in a reusable bag with classic Crep Protect branding.
Check out the shots below and cop the Ultimate Starter Pack now from the Crep Protect webstore.