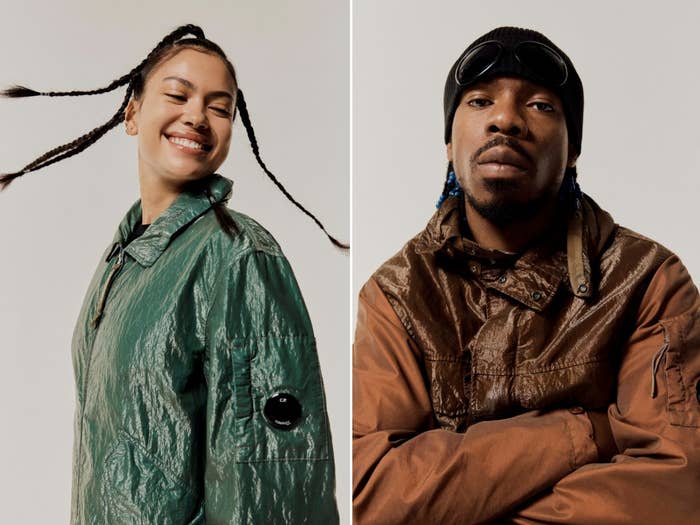 Italian fashion house C.P. Company has just launched its SS23 campaign in celebration of its 50th anniversary, featuring four people from varying backgrounds, whose work has helped elevate the brand and its cultural interest. Shot exclusively by UK-based photographer Neil Bedford, C.P. Company handpicked the creatives and asked them to reinterpret the pieces with their own unique aesthetic. 
Leading the line-up is Milanese skateboarder Diego Garcia Dominguez—who sports a workwear-inspired Ba-Tic Light jacket along with his own camouflage cargo pants—along with his 5-year-old son, Leo, as well as Gabriel Moses, the popular South London creative who became the youngest photographer ever to have shot a cover for Dazed Magazine. Model and consultant Sofia Pace discovered C.P. Company through Dan Pacitti's extensive collection of vintage C.P. pieces, which introduced her to the label's wide array of experimental fabrics and unique designs, while graphic designer Louison Bahurel sees the similarities between the visions of design that C.P. Company and himself adhere to. 
Check out the campaign—shot by Neil Bedford—below, and shop C.P. Company's latest collection via its online store now.