Japanese photographer Nobuyoshi Araki has published over 450 books and now, he has a Supreme collaboration. Announced today, the four piece collaboration, which includes a zine full of original photography, goes on sale Thursday.
Born in 1940, Araki is known for his documentary-style photos of Japan. Of the most popular of his works are those centering around erotica involving Japan's underground sex scene. In these images, women are bound in increasingly complex techniques. Of course, this sort of work provokes controversy, if not only for its explicit content, but also for its perceived misogyny. That content, though, has seen him arrested in Japan for violating obscenity laws. But outside of that work, he has also collaborated with the likes of Lady Gaga (for Vogue Homme Japan), Bjork (for her album Telegram), and more. He's even shot a Bottega Veneta campaign.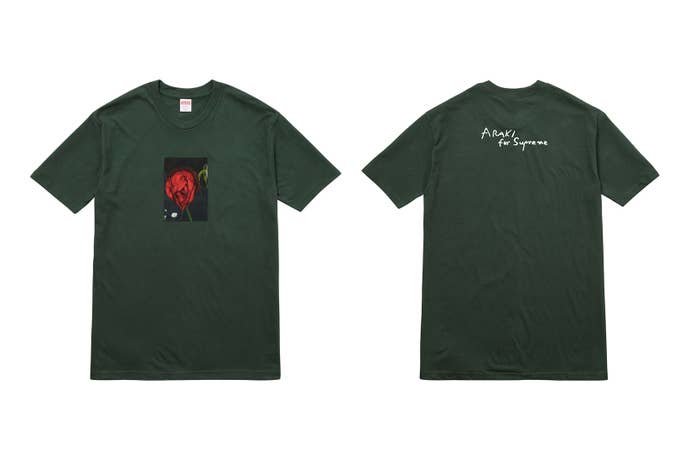 For the actual collaborative pieces, Supreme took a safer approach. Instead of women being bound, it's flowers. While flowers are another hallmark of Araki's work, there's a pervasive ongoing artistic connection between flora and the female anatomy that is no doubt applicable here. It's likely the zine will include the lookbook imagery and more. A video clip from the shoot shows a model rolling around in lingerie and the collaborative shirt while Araki photographs her.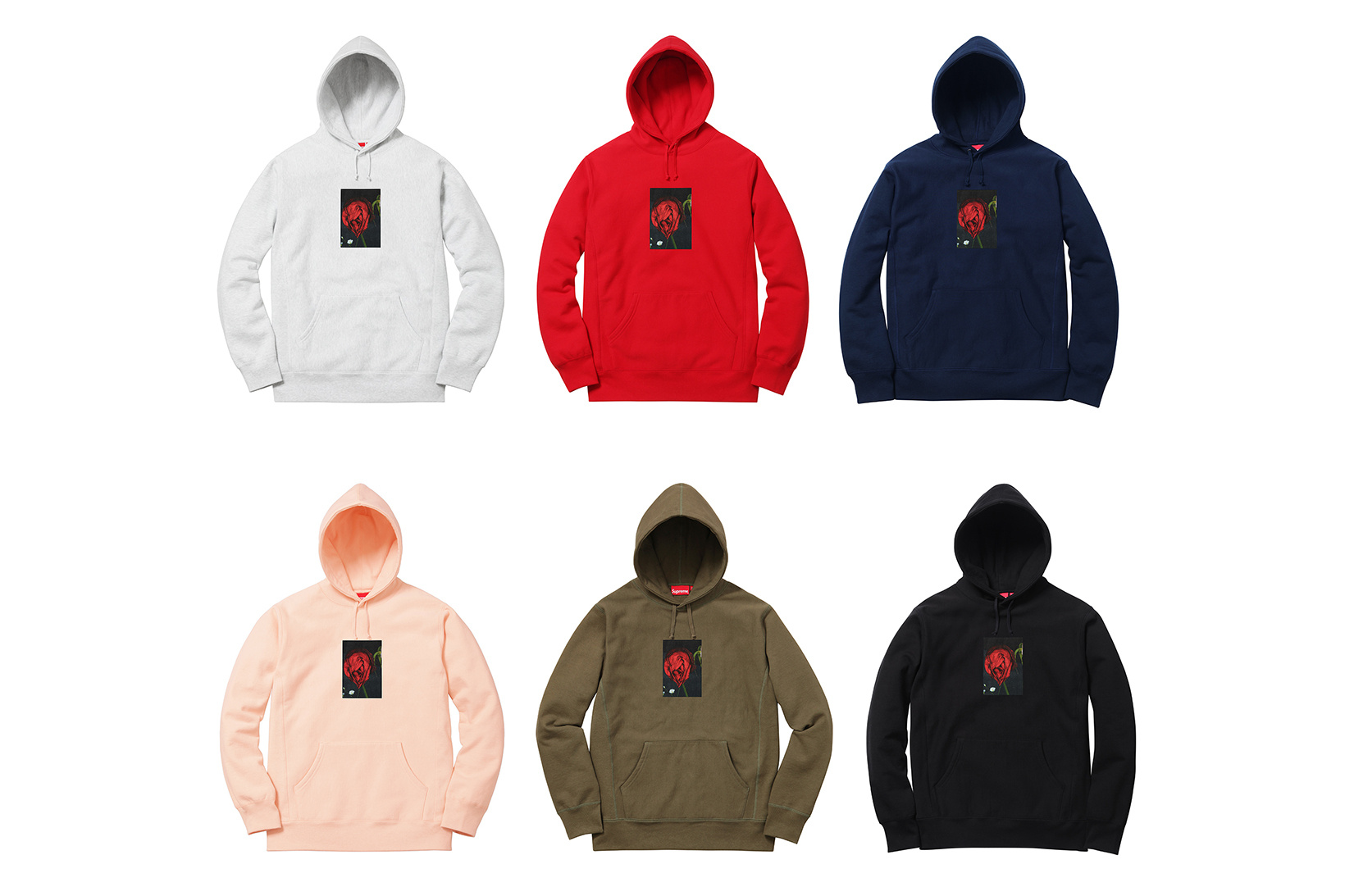 The range will go on sale in New York, Los Angeles, London, and Paris Supreme stores on November 3. It will also hit the brand's site (for about six seconds before it undoubtedly sells out) on the same morning. It won't be available in Japan until November 5. For those Londoners who don't get a chance to cop a piece, they can at least check out Araki's work in person while it is on exhibit at the Hamiltons Gallery until November 22.
Related: Best Style Collabs of 2017