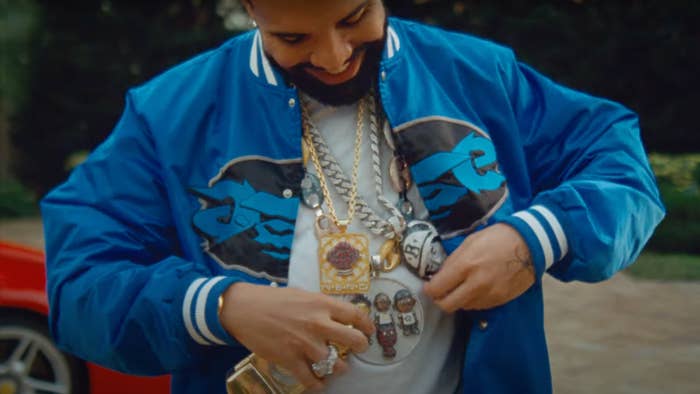 If you know anything about celebrity jewelry, you know that Pharrell has one of the most impressive collections of all time. Well, at least he used to. Back in October, Pharrell introduced his new auction platform Joopiter with a fairly unprecedented move. He did some of the craziest closet purging we have ever seen and decided to let go of 52 of his old items. There were things like jackets and sneakers in the mix, but the items that drew the most attention were the various pieces of one-of-one jewelry he has crafted across his career with the help of Jacob and Co. 
Celebrities weren't the only ones who were able to take advantage of this rare opportunity to own a piece of history. But due to the exorbitant amounts it took to secure the winning bids, it's no surprise to see that plenty of these pieces landed in the hands of some big names. We've all seen Drake's "Jumbotron Shit Poppin" video by now. But could we have predicted that Kim Kardashian would step out wearing one of Pharrell's old iced out G-Shock's? 
Check out all of the celebrities we have seen rocking Pharrell's old jewelry thus far, below. 
Kid Cudi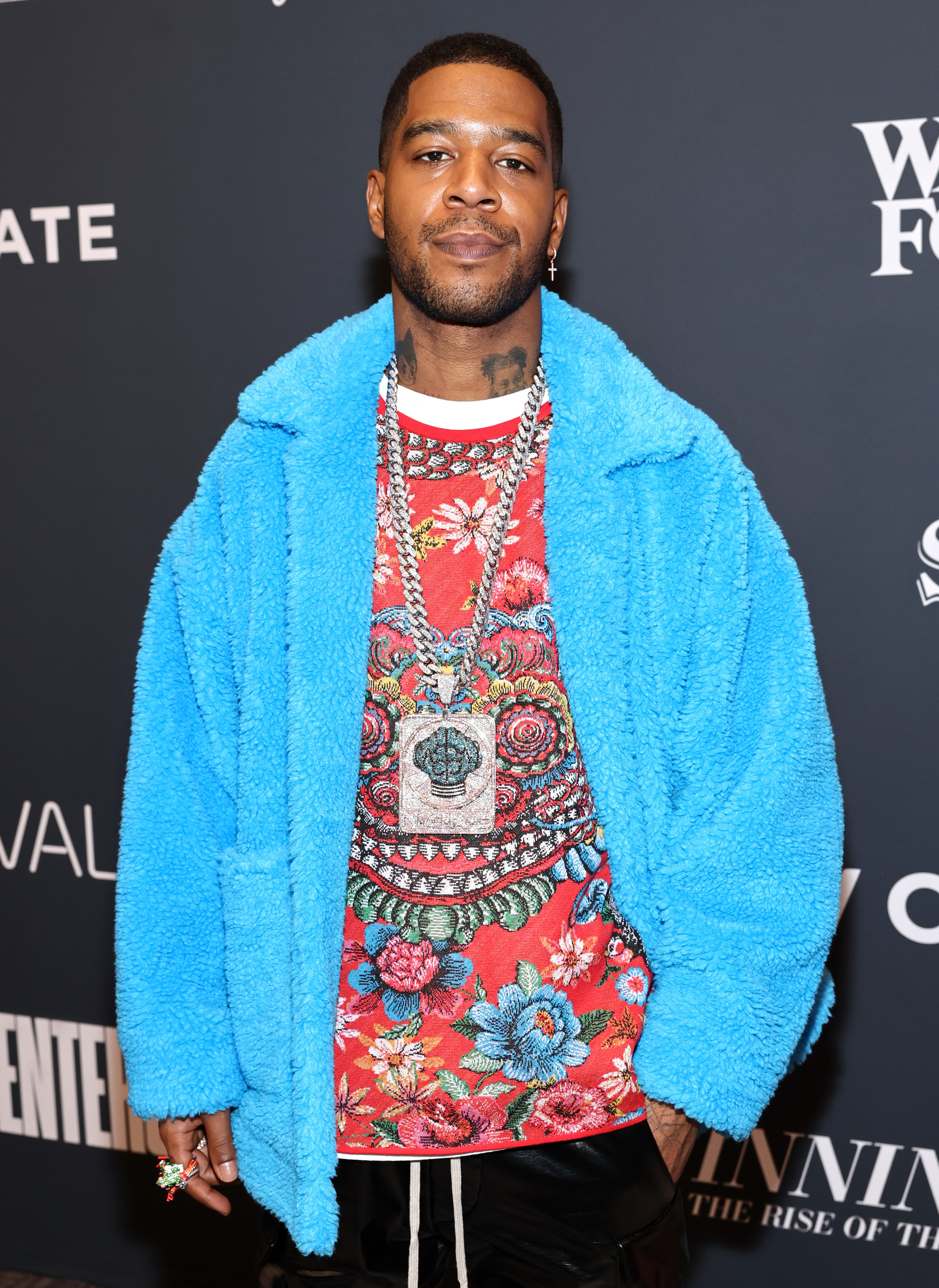 Bought: White Gold N.E.R.D. Brain Logo Pendant

Spent: $720,000
Kid Cudi was the first celebrity we saw flashing their new acquisition from the Joopiter auction. He pulled up to the Critics Choice Association's 5th Annual Celebration of Black Cinema and Television with the white gold N.E.R.D. brain logo pendant hanging from his neck. Originally crafted in 2005, the piece features 14-karat two-tone white gold with blue, black, and natural light pink diamonds. Like the rest of this list, it's pretty cool to see such an important piece of jewelry be shown off by a new owner who is also an iconic artist in their own right. The Joopiter Instagram page described it best. This was an "energy transfer."
Frank Ocean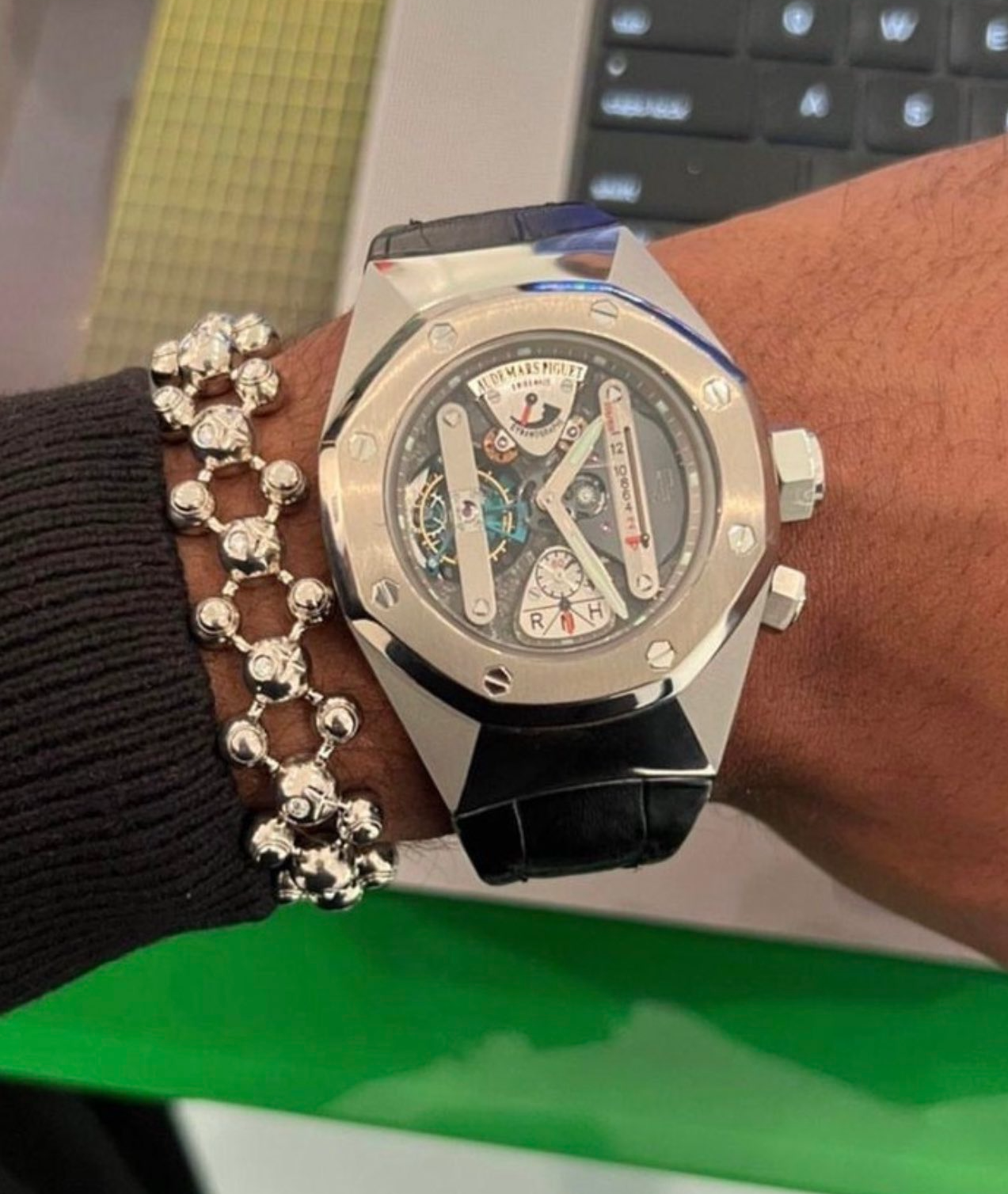 Drake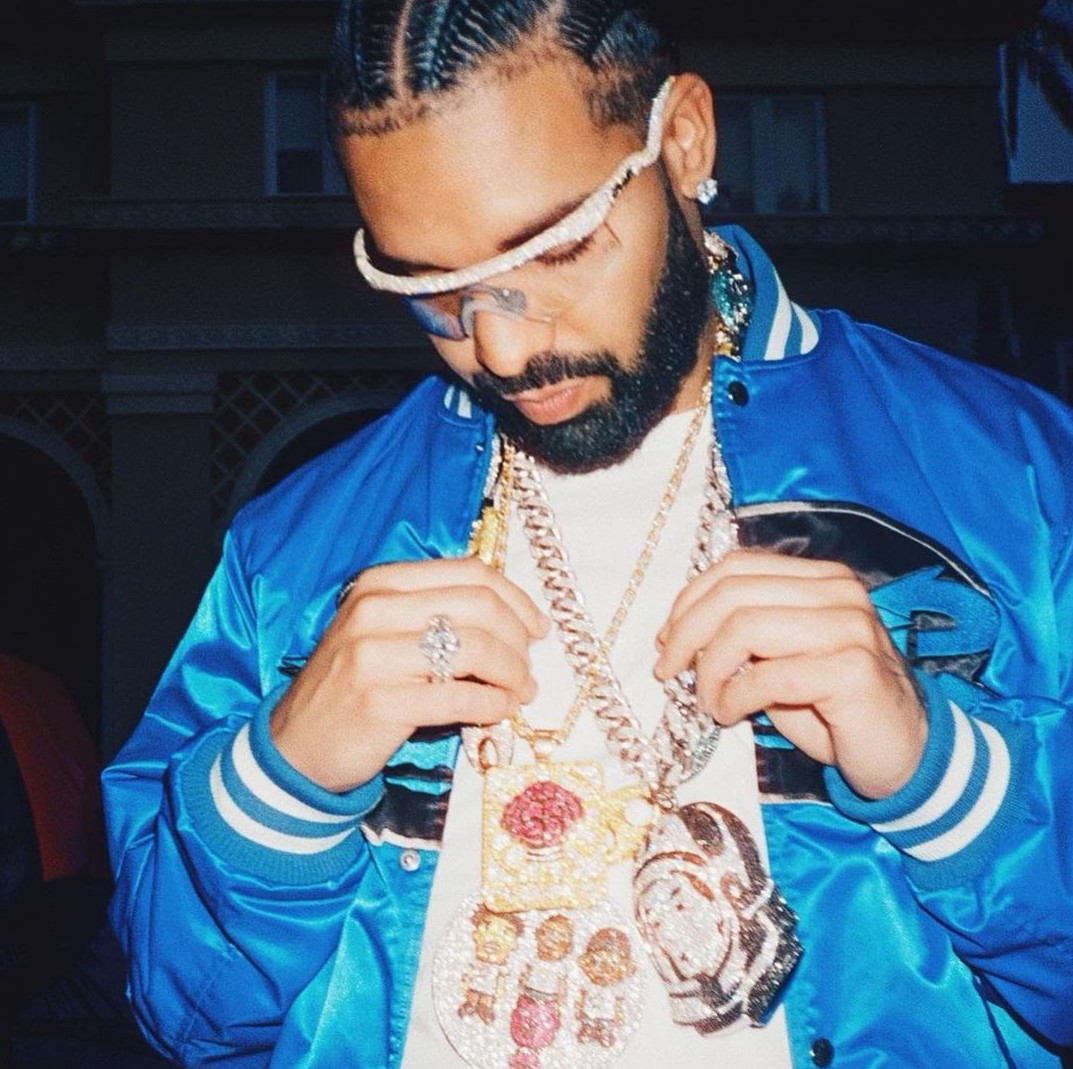 Bought: Casio G-Shock x Bape DW-6900

Spent: $73,750
Probably the most surprising celebrity to pop up wearing some of Pharrell's old ice thus far has been Kim Kardashian. She recently was spotted filming an episode of Carpool Karaoke with Pharrell's old iced-out Casio G-Shock strapped around her wrist. While this doesn't necessarily feel like an item that falls in line with Kardashian's usual style, she certainly enjoys collecting expensive celebrity accessories from year's past. Back in January, she purchased the Attalah Cross famously worn by Princess Diana at a 1987 charity gala in London from a Sotheby's auction for $197,453. In 2017, she bought Jackie Kennedy's Cartier Tank watch from a Christie's auction for $379,500. Maybe she will grab some things from the upcoming A Journey Through Gems auction featuring various pieces from Lorraine Schwartz later this month? It's quite an impressive collection she is building.