"I was just waiting the whole time to put a watch on 'em."
This is what University of Colorado quarterback Shedeur Sanders told a reporter on the sideline following a double overtime victory against Colorado State on Sept. 16. No, "put a watch on 'em" isn't football terminology. Sanders is talking about his diamond wristwatch.
Holding it up in the sky became the quarterback's signature celebration ever since he flashed it in a player's face during an altercation ahead of Colorado's week-one matchup with the University of Nebraska. Cameramen on the sidelines are requesting that the Heisman hopeful flash his wrist on national television. He sells merch featuring the pose. Rick Ross and DJ Khaled have taken to social media to throw up their own expensive timepieces and shout out the junior quarterback. Now, you can simply refer to the wrist flex as "The Shedeur."
"I saw Rick Ross post a video. When I saw that, I was smiling. I felt the same way. This is the Shedeur way," DJ Khaled told Complex over Zoom. "[Deion Sanders] represents that godly cloth. He's a legend. Shedeur is another legend. What we're witnessing right now is very special. What's going on in Colorado woke the world up in a beautiful way. Anybody that comes in our way, we hit 'em with 'The Shedeur.' It's always our time. Win with us or watch us win."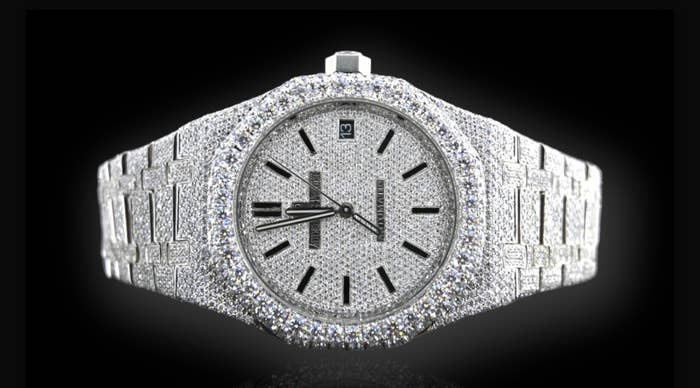 Some people have confused Shedeur's watch for a Rolex. It's actually a customized stainless steel Audemars Piguet Royal Oak 15500 that has been flooded with 30 carats of VVS diamonds. It's made by Saki Mihalakos, the owner of the Jacksonville-based jewelry company Saki Diamonds. While Mihalakos wouldn't give the exact amount, he said the custom is valued around $70,000 (this particular Royal Oak retails for $27,800 before the diamonds are added). Shedeur purchased the watch back in 2022, when he was still playing at Jackson State. At the time, it was just another piece to add to the collection. Now it has become part of his trademark celebration.
"That's my watch on his wrist. He's out there shining. But he puts in the work. He deserves it," says Mihalakos. "It's beautiful to see my piece on that stage, but it doesn't happen like that as if you're not good to that person. I'm grateful to be a part of that."
It shouldn't come as a surprise to see Shedeur has a bit of extra swagger on the field. His father, Deion Sanders, helped usher in that type of braggadocio throughout his playing career in the '90s and became known for his off-the-field style. He's still doing it today. His "Prime 21" sunglasses recently brought in over $4.5 million in sales. As the saying coined by Deion goes, "If you look good, you feel good; if you feel good, you play good; if you play good, they pay good."
Shedeur's flashy celebration is just one of the elements that has turned the University of Colorado football program into one of the most captivating things in sports right now. The transformation has been taking shape ever since Deion (Coach Prime) signed on to be the team's head coach in December 2022. Folsom Field in Boulder has become a cultural hot spot. Just last week, we saw Lil Wayne walk the team out while performing "Sky's the Limit," Dwayne "The Rock" Johnson visit the locker room, and Offset pump up the crowd on the sidelines. The team is off to a 3-0 start that has catapulted the Buffalos from an unranked team to start the season to number 19 in the country heading into week four.
"It's the Prime Effect, man," says Mihalakos. "It starts with Coach Prime and it trickles down."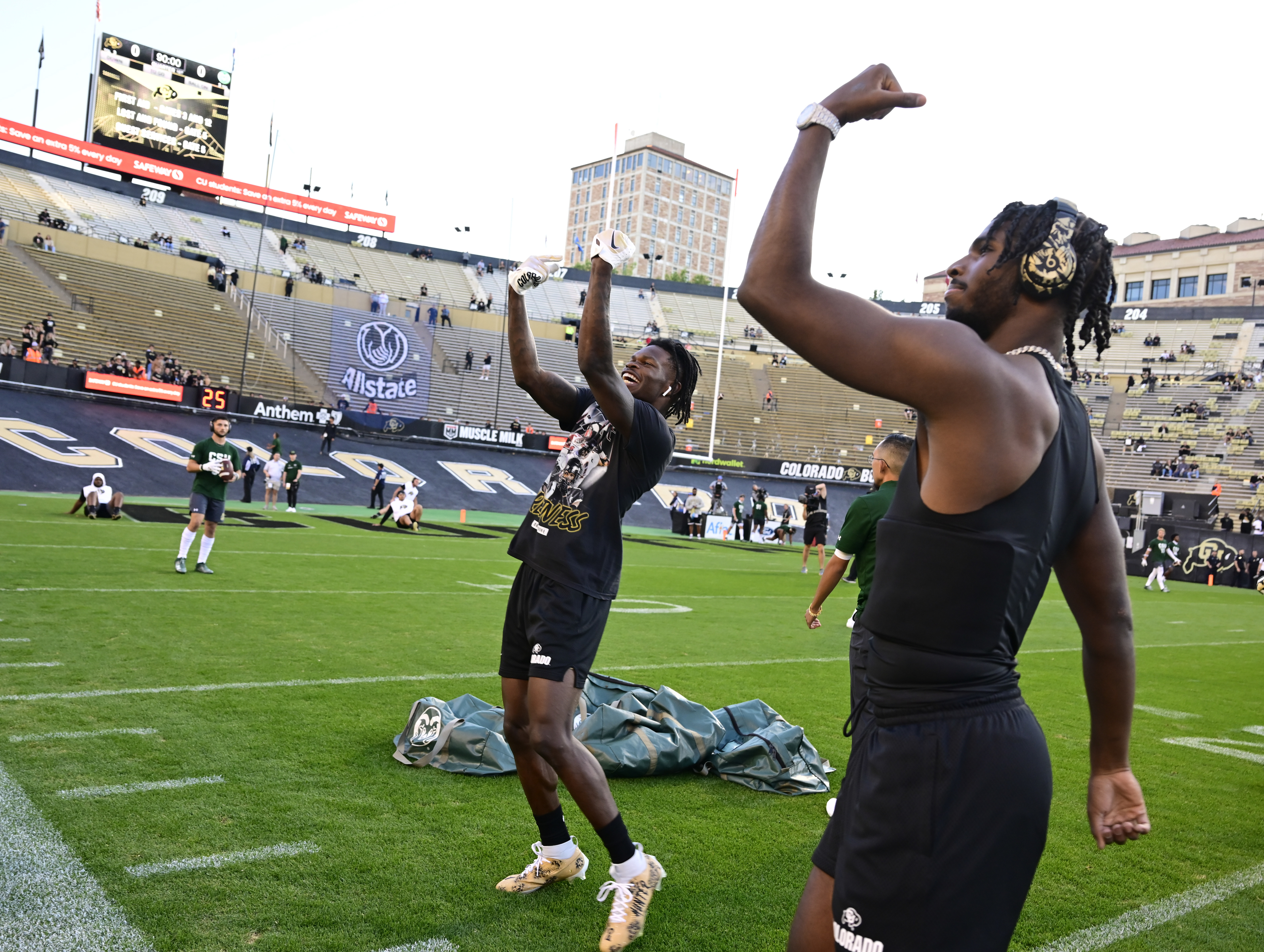 Mihalakos has a background in college football himself. He played defensive back for the University of South Florida from 2010 to 2011, and then was a member of their coaching staff from 2012 to 2019. When he stepped away from coaching in July 2019, he was initially helping his parents run Julie's, a luxury jewelry store in Jacksonville named after his mother. It provides more traditional diamond pendants and rings. Mihalakos was more interested in custom work and launched Saki Diamonds in 2020. Athletes, like New York Giants defensive lineman Kayvon Thibodeaux and Baltimore Ravens wide receiver Zay Flowers, make up a majority of his clientele. He connected with Shedeur following his sophomore season at Jackson State. They met at the Celebrity Sports Showdown in Las Vegas in February 2022 and have been working together ever since. To date, he's made five custom pieces for the collegiate superstar.
"I spent so much time with football. Catering to football players just comes naturally," says Mihalakos. "It's always been about the guys and I treat the business the same way. It just took off."
The world is getting introduced to "The Shedeur" pose and the flashy jewelry on the sidelines this season, but it isn't new. Sheduer would flaunt his ice on the sideline at Jackson State, like an iced-out version of the logo for his brand SS2 featuring 28 carats of diamonds that hang from a Cuban link chain with 43.5 carats of VVS diamonds. "I saw the early stages of it. It's funny because he's just being himself," says Mihalakos. "I just think because it's at a bigger stage now more people are taking notice."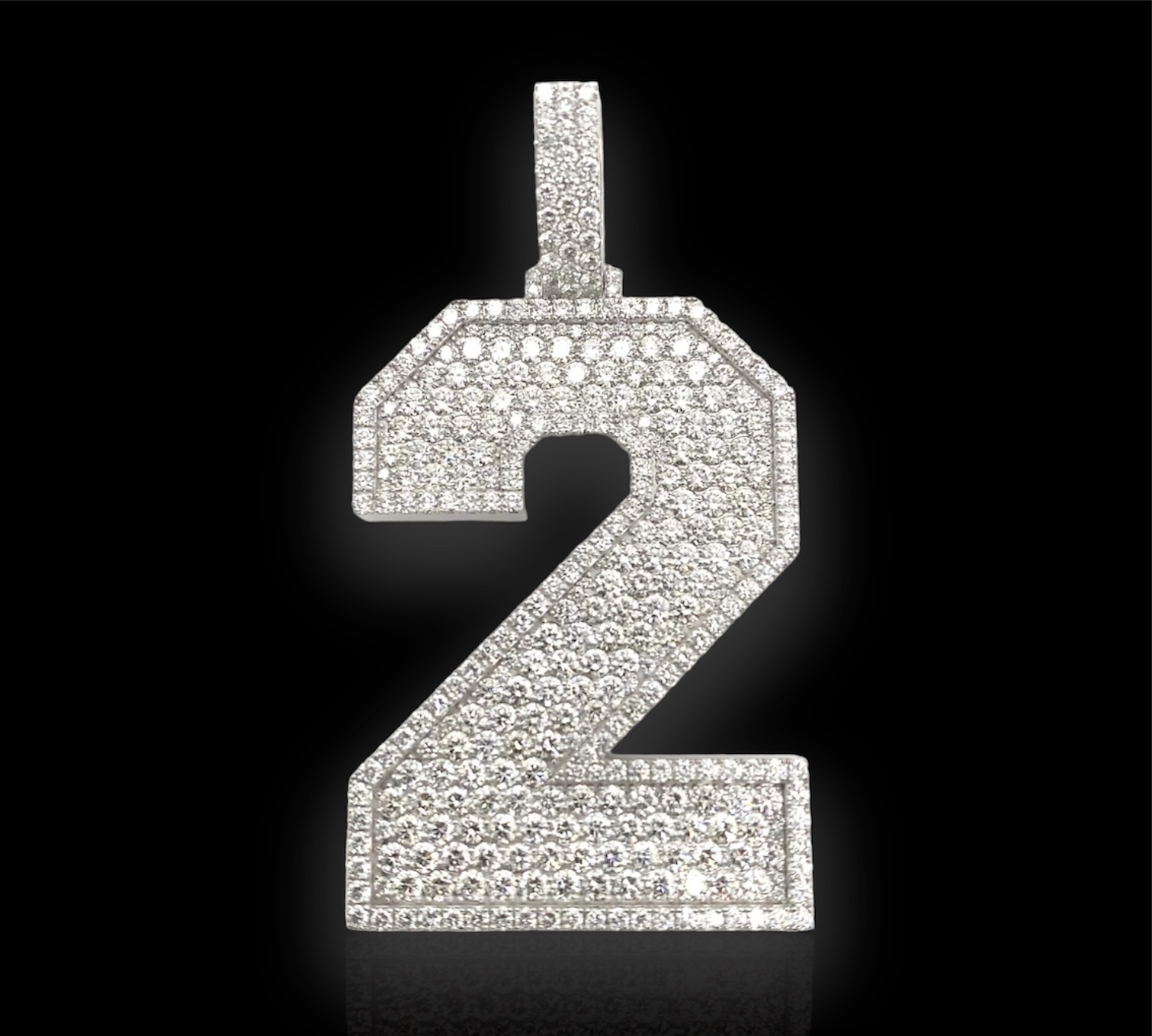 The pendant you will see around Shedeur's neck these days is also courtesy of Saki Diamonds, a "2" boasting 17 carats of VVS diamonds. Another 33 carats of VVS diamonds are featured on the chain it hangs from. "Not too many people in the college game are doing it like him," says Mikhalakos.
Shedeur isn't the only member of the Sanders family getting his ice from Saki Diamonds. His brother Shilo, who plays cornerback for Colorado, had a "Headache" pendant made with 28 carats of VVS diamonds in July 2023. His "Shilo" pendant can be seen hanging from his neck in a commercial for KFC featuring the Sanders family that debuted in September 2023.
"It's crazy, man. It's everywhere now. God works in mysterious ways," says Mihalakos, who notes an uptick in his social media following in recent weeks. "My mindset is word of mouth is the best form of advertisement. I'd rather have someone else speak highly of my work than talk about my own work."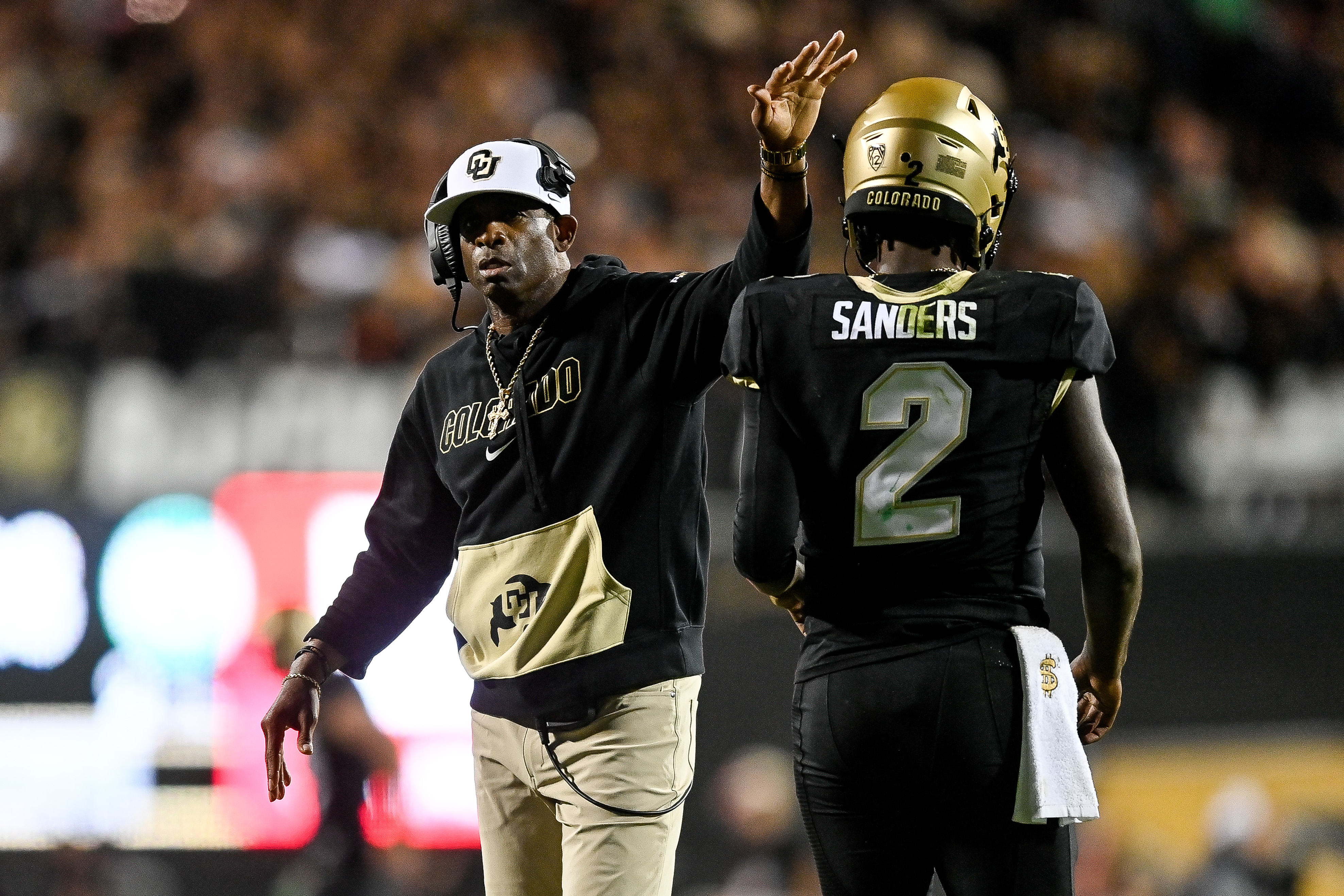 So far, Deion hasn't gotten his own custom piece, but that doesn't mean it's out of the question. Maybe some diamond-encrusted "Prime 21" shades?
"Maybe we'll have to add some Saki sauce to them," says Mihalakos with a laugh. "That's the goal. I never really pushed it on him. I know eventually I'm going to end up making Coach Prime a piece. It will happen in due time."
Mihalakos kept details under wraps, but he's already planning the next piece with Shedeur. And don't be surprised if you see more players on the Colorado team rocking pieces from Saki Diamonds soon. Shedeur has referred some of his teammates to the Florida-based jeweler.
"I'm grateful for the attention that it's caught, and the beauty of it all is that it goes along with the vision I had for Saki Diamonds, to build not just a nationwide brand but a global brand," says Mihalakos. "We have some special stuff in the works. Just stay tuned. It's just getting started."