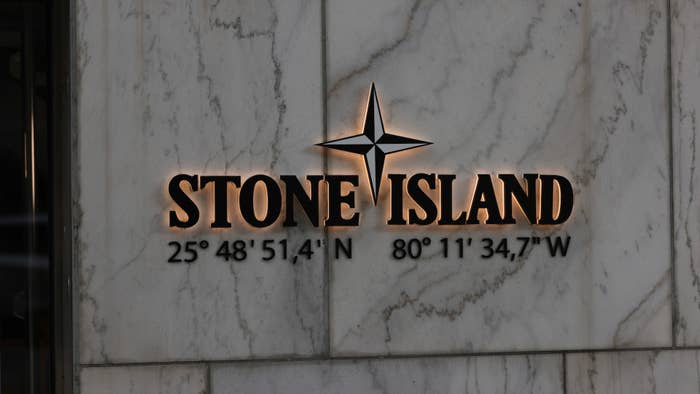 Stone Island has announced a global partnership with Frieze — one of the world's leading platforms dedicated to modern and contemporary art.
According to a press release, the Italian brand has agreed to offer bursaries to emerging galleries at Frieze art fairs in London, Los Angeles, New York, and Seoul. Stone Island will support up-and-coming exhibitors in the Official Partner of Focus section, covering up to 30% of their stand fees.
The partnership will officially begin during Frieze London, which will go down from Oct. 11-15 in The Regent's Park.
"We are delighted to enter this global partnership with Frieze, with which we have so many values in common," said Robert Triefus, CEO of Stone Island. "Stone Island is built on community and creative energy inspired by research and innovation, characteristics that define the Focus section of Frieze's art fairs, as well as the Frieze 91 programme. Through this partnership, Stone Island will offer foundational support to some of the world's most significant emerging galleries and artists for years to come."