Earlier today, we reported that Balmain designer Olivier Rousteing would be collaborating with NikeLab and now we can reveal the first batch of images for the collection. This is NikeLab's second collaboration for their Summer of Sport series, the first being with Riccardo Tisci.
At first glance, the French designer doesn't strike you as a die-hard football fan, but looks can be deceiving. In Rousteing's case he expresses his genuine love for the beautiful game in the video above, whilst recounting his early days playing football and the first game he went to watch at 14-years old.
For his collection, dubbed the Football Nouveau, he keeps the colour palette effectively simple, only using black and gold, bringing iconic football styles together with luxury lifestyle fashion. For Rousteing, the use of black is chic, sleek and timeless whilst the gold represents victory and winning.
The collection itself is comprised of a series of apparel that's appropriate for both lifestyle and the training ground, whilst the footwear is inspired by Nike's iconic football boots.
Available for both men and women, Rousteing explains that: "What I love about this collection is that we are integrating the iconic style of football into sport style".
The collection itself consists of two versions of the classic N98 Jacket that's been reinterpreted for both men and women. The men's version comes in the form of a track top (with a standard cut) whilst the women's cut is versatile enough to be worn as a dress. Both versions have a heavy presence of black with subtle hints of grey, and perfectly placed gold detailing on the zips, buttons, lining and logo. We're also introduced to the NikeLab Top x OR inspired by traditional football kits, it features tighter sleeves and a woven crest on the front. The apparel collection on a whole is slimmed down to give a more athletic definition to the body.
For the sneakers portion we are introduced to lifestyle versions of the Footscape Magista, Free Mercurial Flyknit, Roshe Tiempo VI and the Free Hypervenom 2.
The NikeLab x Olivier Rousteing: Football Nouveau collection will be available from June 2 from the NikeLab webstore and select retailers across the globe. Make sure you get these on drop date because they are guaranteed to sell out upon release.
For an in-depth look at the collection scroll down to our gallery and check out the video above, which features contributions  from Paris Saint Germain's Blaise Matuidi and Laure Boulleau (of the women's team).
NikeLab N98 Jacket x OR (Mens)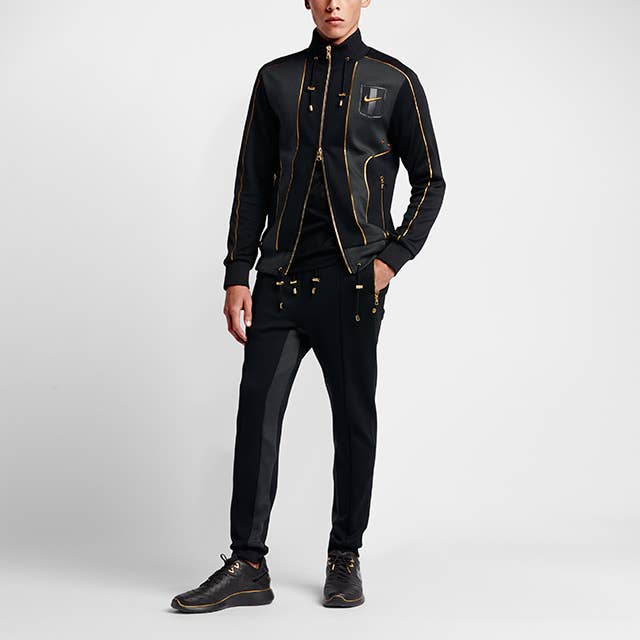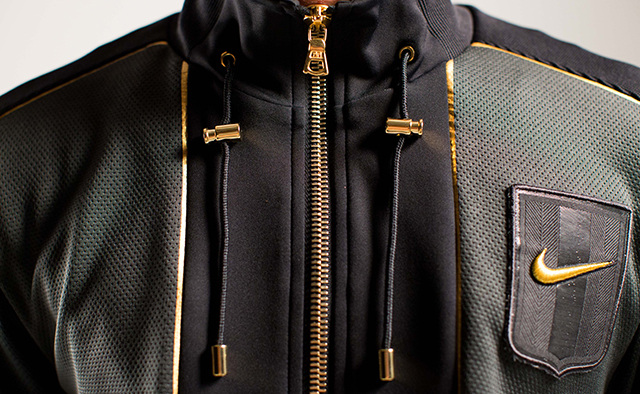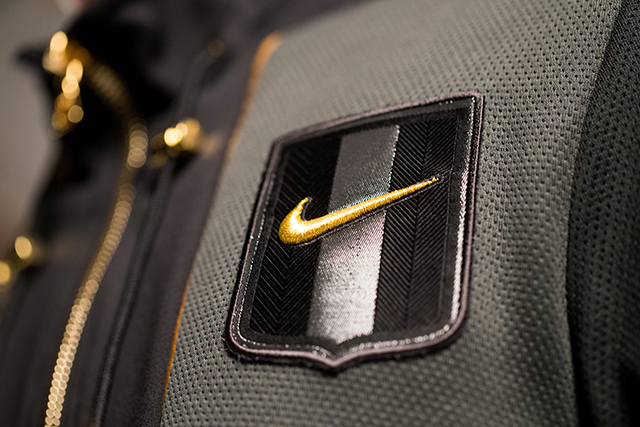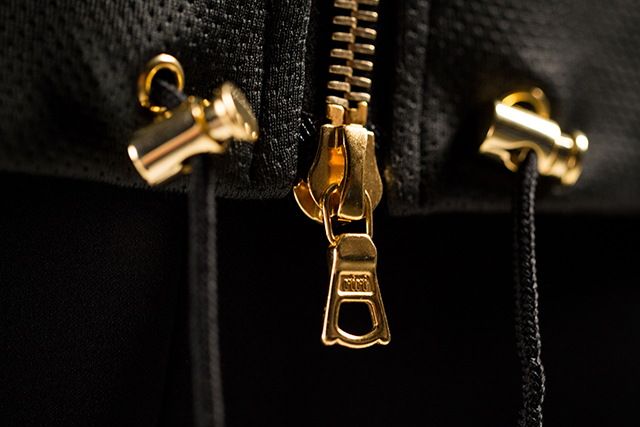 NikeLab Top x OR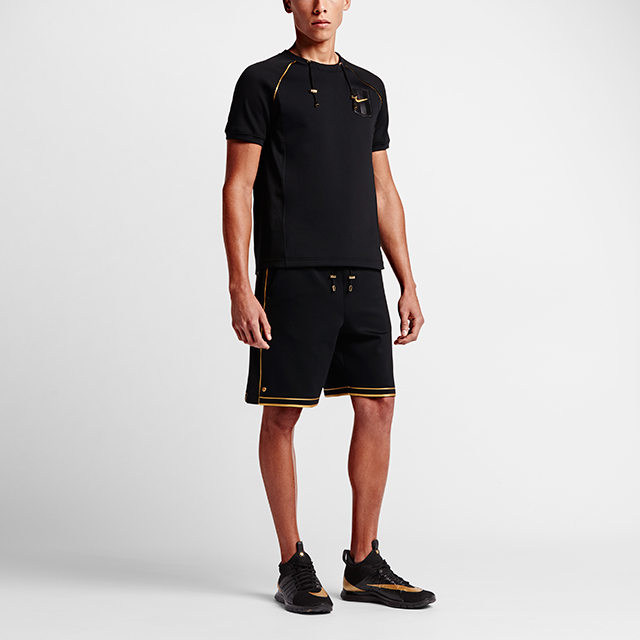 NikeLab N98 Jacket x OR (Womens)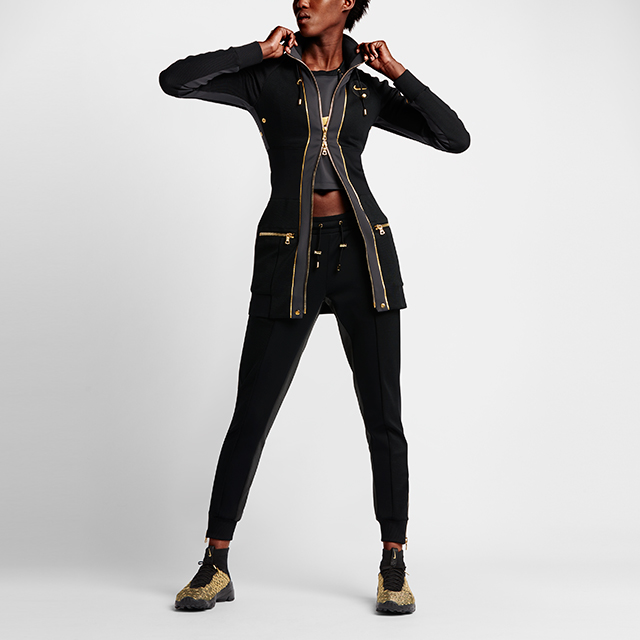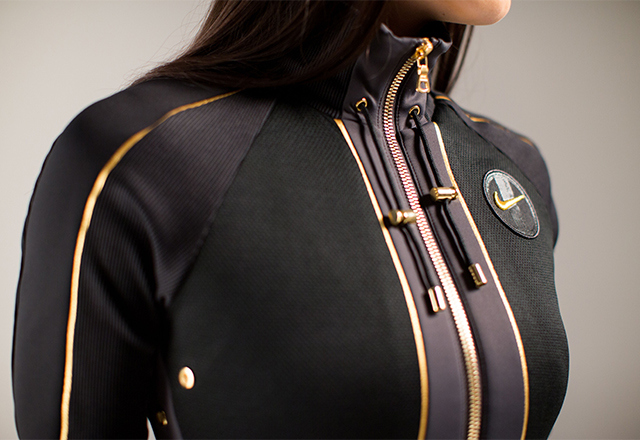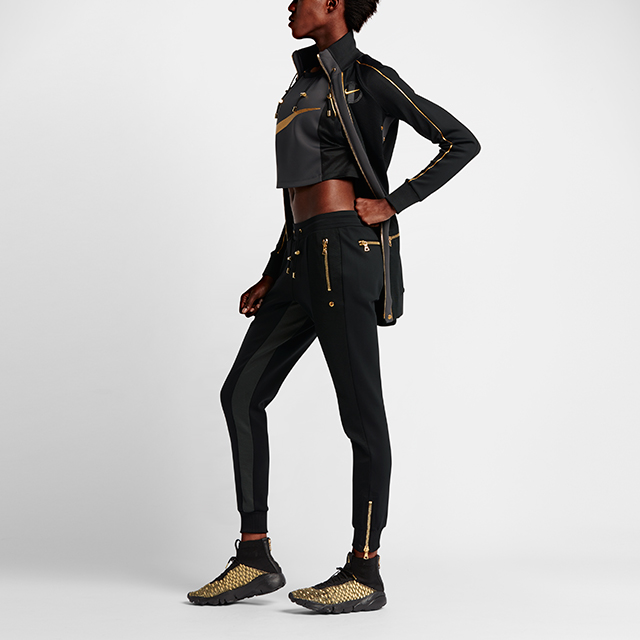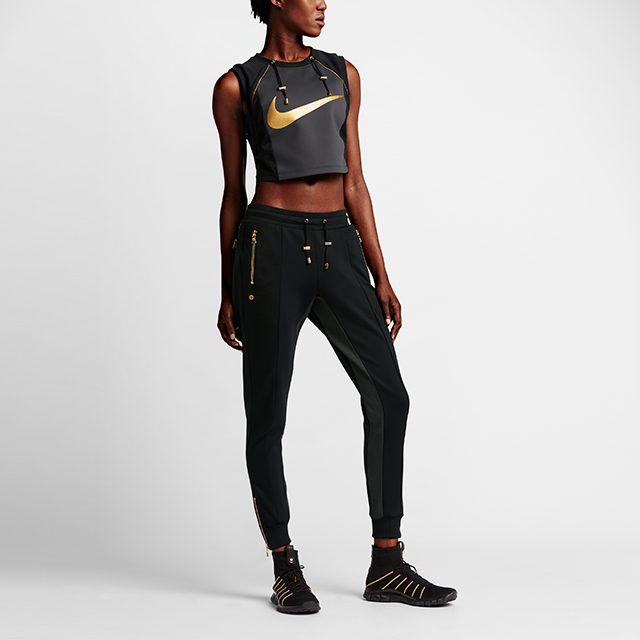 NikeLab Footscape Magista x OR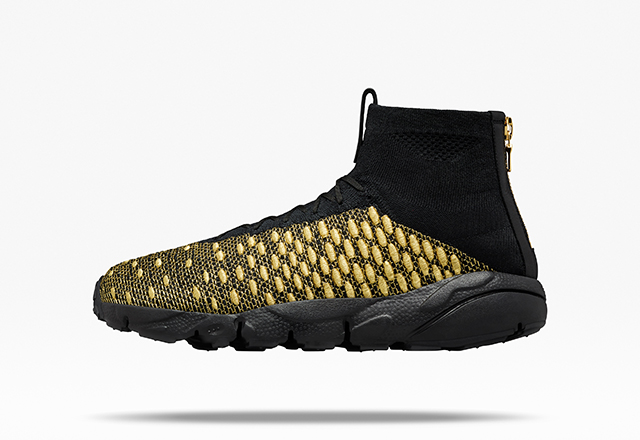 NikeLab Free Mercurial Flyknit x OR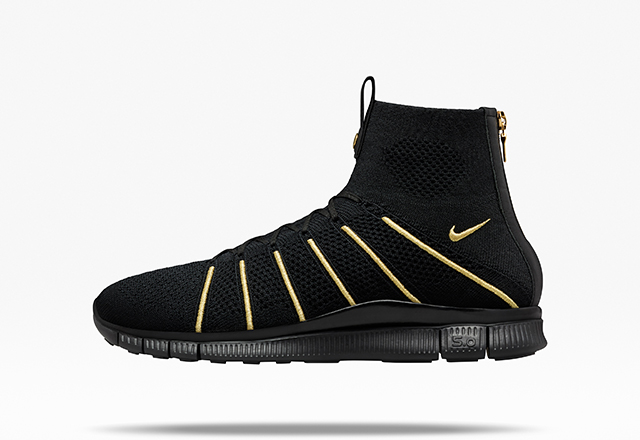 NikeLab Free Hypervenom 2 x OR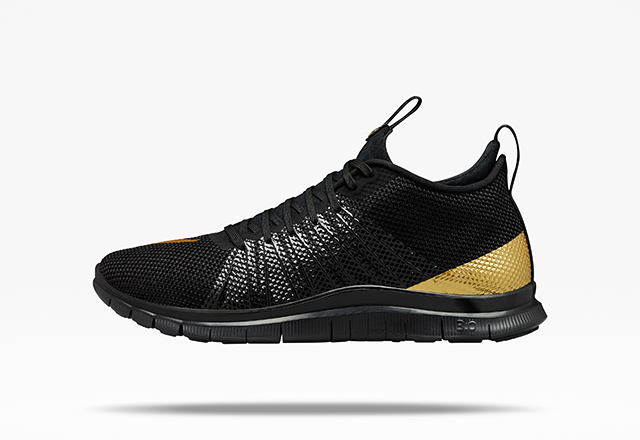 NikeLab Roshe Tiempo VI x OR