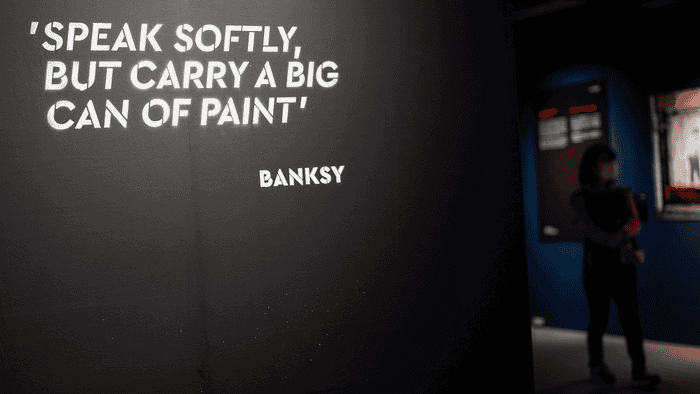 On Wednesday, a new Banksy painting went on the wall at the Southampton General Hospital in England depicting a kid playing with a nurse doll like action figure, while his Batman and Spider-Man toys sit off to the side. The reclusive artist also posted the image, titled 'Game Changer,' to Instagram, which is helpful for those of us who will never be nurses/patients there.
Have a look:
The Guardian reports that Banksy left a note for workers at the hospital that stated "Thanks for all you're doing. I hope this brightens the place up a bit, even if it's only black and white."
A spokeswoman for the artist went on to say that, when autumn comes around, the piece will be auctioned off to raise monies for the United Kingdom's National Health Service. 
Paula Head, who's the CEO of the University Hospital Southampton NHS Foundation Trust, was clearly grateful for the gift.
"Here at Southampton, our hospital family has been directly impacted with the tragic loss of much loved and respected members of staff and friends. The fact that Banksy has chosen us to recognize the outstanding contribution everyone in and with the NHS is making, in unprecedented times, is a huge honor," she said.
"It will be really valued by everyone in the hospital as people get a moment in their busy lives to pause, reflect and appreciate this piece of art. It will no doubt also be a massive boost to morale for everyone who works and is cared for at our hospital."
A lot of other people liked it too:
The piece is the second that Banksy has shared publicly since lockdowns went into effect for a good chunk of the world's non-essential workers; with his first one being these rats in his bathroom fucking shit up under the caption, "My wife hates in when I work from home":