Fat Joe Is Being Sued by His Former Business Partner Over NYC Shoe Store
Fat Joe is being sued by a former business partner (who was sentenced to 35 months in prison in July) over a series of disputes surrounding their NYC shoe store.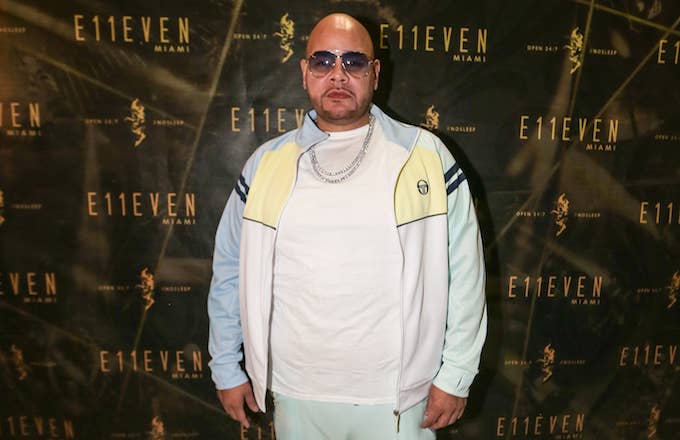 Getty
MIAMI, FL - AUGUST 18: Fat Joe at E11EVEN on August 18, 2018 in Miami, Florida. (Photo by Thaddaeus McAdams/WireImage)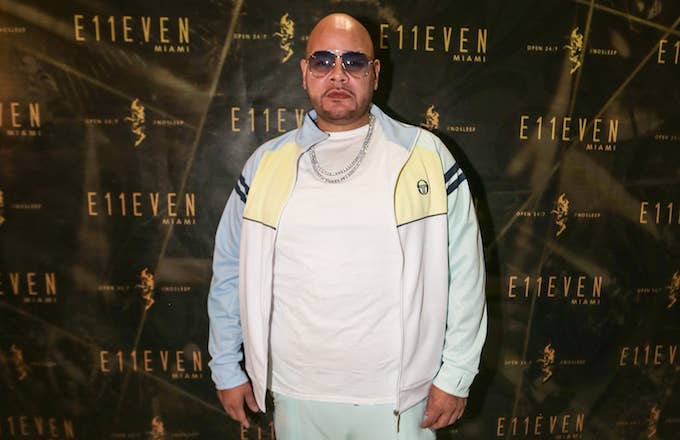 Scott Spina, a former business partner of Joseph "Fat Joe" Cartagena, is reportedly suing the Bronx rapper after he says he was ripped off by him. Spina claims that he put $150,000 of his own money into their NYC shoe store UP NYC. He says he also added more than $300,000 to that figure via funds that he acquired from loans and investors. He says that, on the store's first day of business, they made over $175,000. But less than three weeks later, Joe disassociated himself from him, and he says he was banned from the business's premises.
Now that we have that out of the way, this seems like as good a time as any to mention that, last month, Spina was sentenced to nearly three years in prison for stealing credit card info from customers, which led to a number of lawsuits against the business. Regardless of that extremely damning fact, Spina is suing his ex-business mate for his $150,000 back.
Page Sixadds that Spina is arguing that Cartagena ripped him off before he began screwing their customers. He also says that Joe made hires without consulting him, while also "surreptitiously" opening a separate bank account for the alleged purpose of              "[diverting] the store's proceeds and profits." In addition to that $150K he's seeking, TMZ added that he also wants "his fair share" of the store he and Cartagena formerly partnered on. 
Per Page Six, Spina is yet to begin his 35-month sentence for the aforementioned conviction.