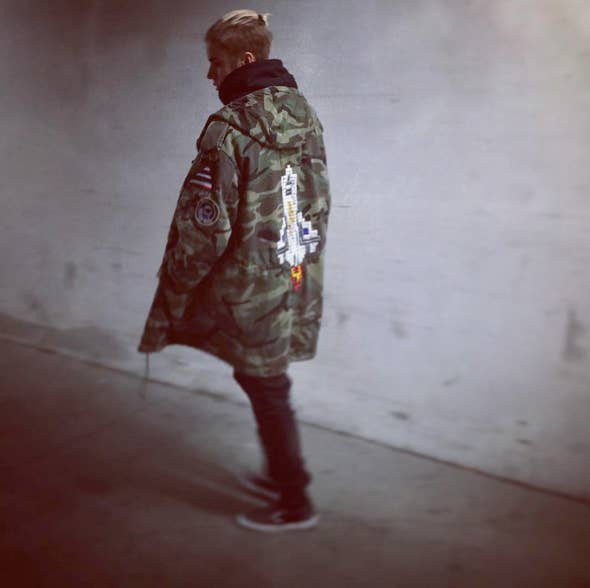 Justin Bieber's hair is already having an exciting 2016. Just a week after debuting a fresh set of cornrows, the Biebs has moved on to a new popular hairstyle—the man bun. The singer made his first public appearance rocking the very tiny top knot on Saturday night at Sean Penn's Haiti Gala.
It was really only a matter of time before Bieber adopted the trendy look, since it was the envy of dudes everywhere in 2015. Judging by the miniature size of his new bun, it must have just barely reached a length he could actually tie it back.
Luckily, you don't have to wait months for your hair to grow out to recreate his new hairstyle. Thanks to Groupon's ridiculous ongoing clip-in man bun deal, you can get your very own detachable bun for just $10. The best part is you won't have to deal with the potential hair loss.