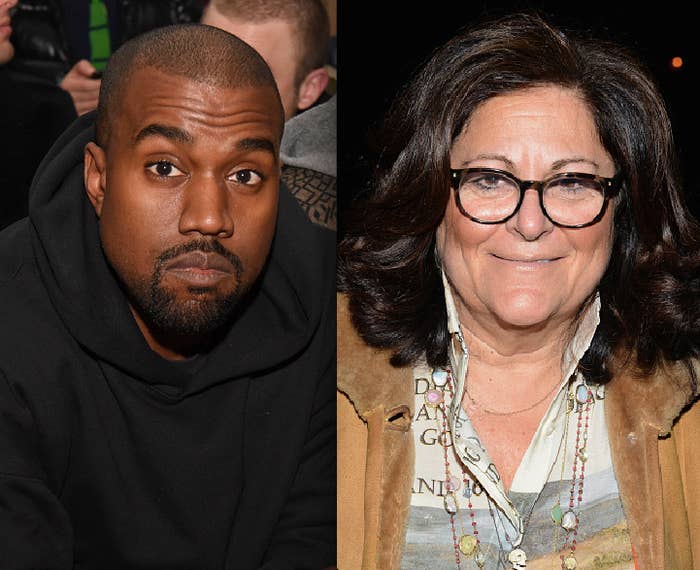 Is Fern Mallis, creator of New York Fashion Week, ever going to sit down with Kanye West? Mallis said she wanted to meet with the rapper following  his Twitter rant, which was sparked by Mallis' comments about being "kind of over Kanye." Then earlier this month, she admitted that scheduling conflicts are delaying any conversation between them. 
So will the promised interview ever happen? Maybe. Mallis told Page Six at her recent book party at Saks Fifth Avenue for "Fashion Lives: Fashion Icons With Fern Mallis" that Kanye has agreed to an interview and that although they haven't set a date the "invitation is open." 
"They couldn't do the date we talked about, but we told them, 'Let us know,'" she added.  
Basically, The Spotted Pig should maybe keep a table open for Mallis and Kanye.