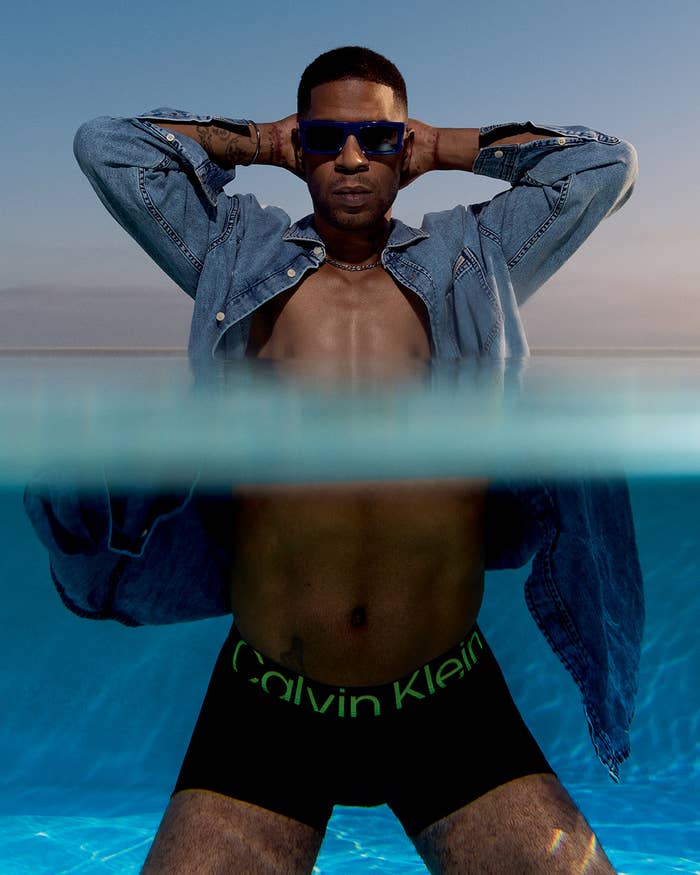 Calvin Klein has launched its Fall 2023 campaign with Kid Cudi, Alexa Demie, Kendall Jenner, Jung Kook, and Jennie.
This is Demie and Cudi's first campaign as ambassadors, both of whom are outfitted in Calvin Klein nderwear, with Cudi posing in Jeans as well. Kendall is seen in Womenswear, Jung Kook in Jeans, and Jennie in a mix of Underwear and Jeans looks.
Each ambassador's "individual world is amplified through unique environments and curated soundtracks for images and videos that are grounded in reality, yet larger than life," a press release says. "Taken separately, each scene tells a story of empowered confidence; as a whole, the campaign artfully embodies different facets implicit to the Calvin Klein brand."
Captured by Inez and Vinoodh, the Fall 2023 collections place an emphasis on Calvin Klein's minimal, modern, and sensual design, across multiple collections. The brand's new pieces are available now on calvinklein.com.