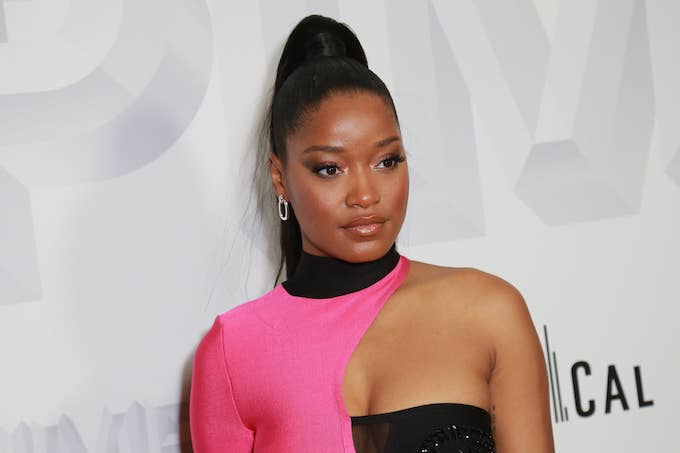 It's clear that Keke Palmer knows when to capitalize on a meme-able moment.
The Hustlers actress has dropped "Sorry to This Man" t-shirts and hoodies. She made the announcement on Twitter, writing, "this for all y'all sorry asses. Including me."
Over the last week, her meme has won the internet over, stemming from a clip where Keke takes a lie detector test with Vanity Fair. During the test, she was shown a photo of former Vice President Dick Cheney. However, Keke didn't recognize the political figure, saying, "I hope I don't sound ridiculous. I don't know who this man is. He could be walking down the street, I wouldn't know a thing. Sorry to this man."
What else would a hustler do but bank off this moment, and collect her coin? You can purchase Keke's merchandise on her site.
Hustlers, which also stars Constance Wu, Jennifer Lopez, Lili Reinhart, Julia Stiles, Lizzo, and Cardi B, grossed $33.2 million at the box office during its debut weekend. The Lorene Scafaria-directed film hit theaters on September 13.