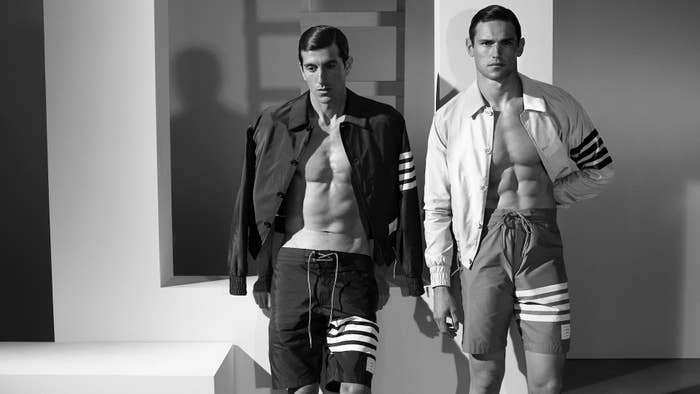 Thom Browne is diving into swimwear.
The New York-based label, known mostly for its avant-garde take on preppy tailoring, has come through with pool-ready designs for spring-summer 2022. The unisex range delivers cotton pique polos, relaxed-fit tees, hooded anoraks, blouson jackets, as well as rubber flip-flops; but the standout items are the drawstring tech woven board shorts, which can be worn in multiple ways: low or high, undone or tied.
The pieces in the collection feature the signature Thom Browne stripes and are presented in multiple colorways, including red, white, blue, and light gray. The label tapped photographer Richard Phibbs to shoot its inaugural swimwear campaign, which stars models Ajok Daing, Giacomo Cavalli, and Juan Heredia. You can check out select images below.
Thom Browne's spring/summer 2022 collection is available now online. The footwear begins at $240, while the outerwear goes up to $1,890.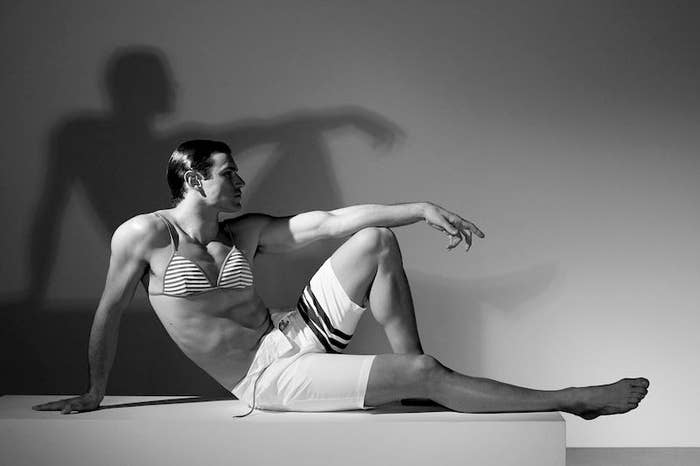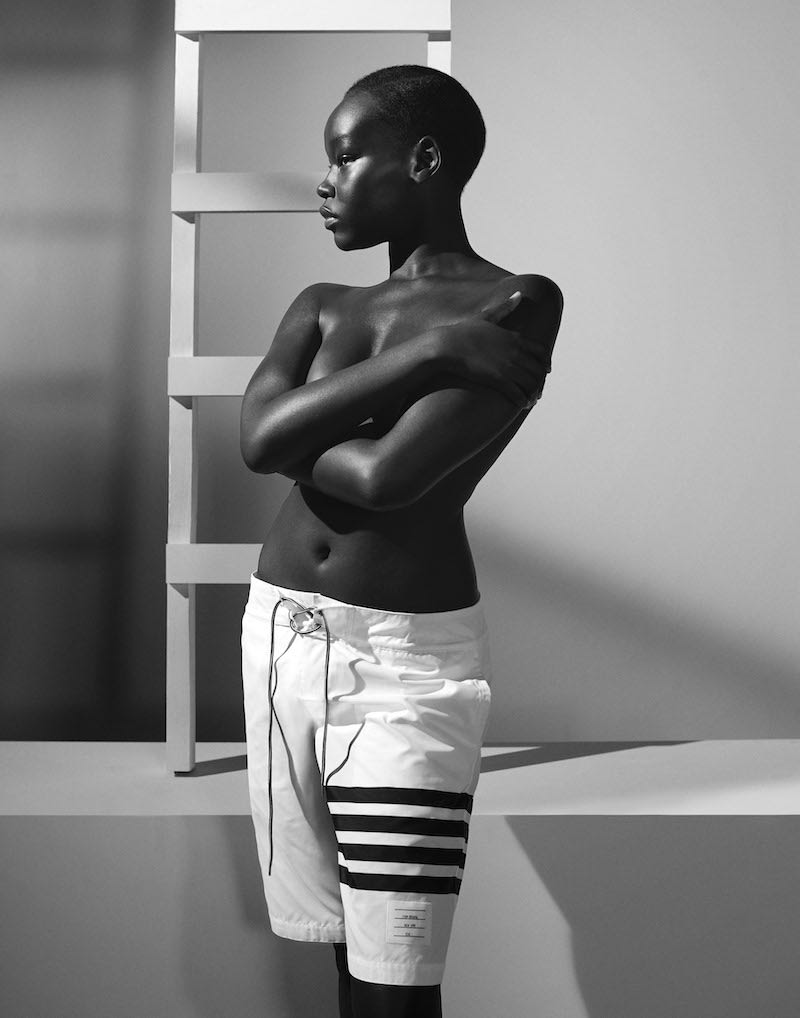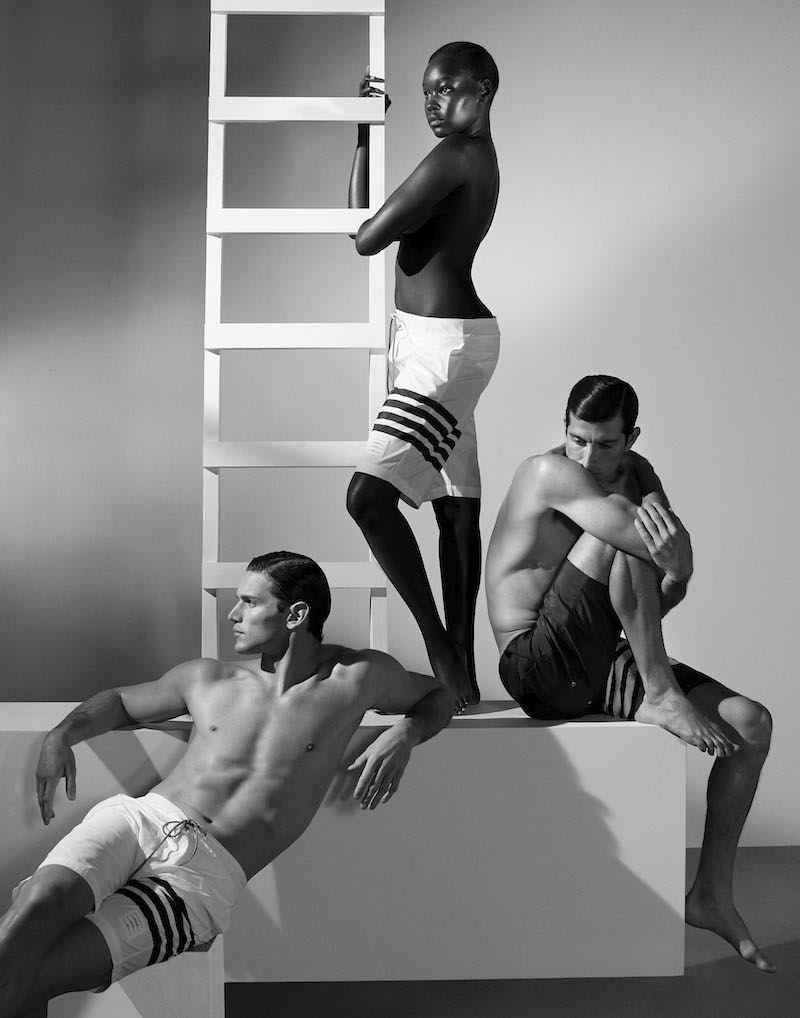 Pennsylvania native Thom Browne recently penned a piece for Vogue's Growing Up, Coming Out series, in which he reflected on growing up in an "ultra-American family" as well as the importance of authenticity and inclusivity.
"I've always wanted to design for everyone. I think one of the most important things within my collections is the idea of people finding themselves," he wrote. "I've always encouraged that, and I've always designed with that in mind, so it's really important to me. I think the way I have approached gender over the years has definitely evolved. I didn't really think that shift through so much, it just happened [...] The most important thing is that it's authentic, and that it never feels forced. We live in the most amazing world that accepts so much about people just being themselves and I think really, you know, it has to just start from that place of being truly authentic to yourself."