KAWS is hitting the mountains for the eighth installment of the KAWS:HOLIDAY tour.
Beginning this week, a giant Companion sculpture will be on display atop the Changbai Mountain in Jilin Province, China. The piece features the signature character sitting down with a miniature version of itself situated on its lap. Two years in the making, the Changbai installation is a collaborative effort between KAWS' longtime partner AllRightsReserved as well as outdoor specialist The North Face.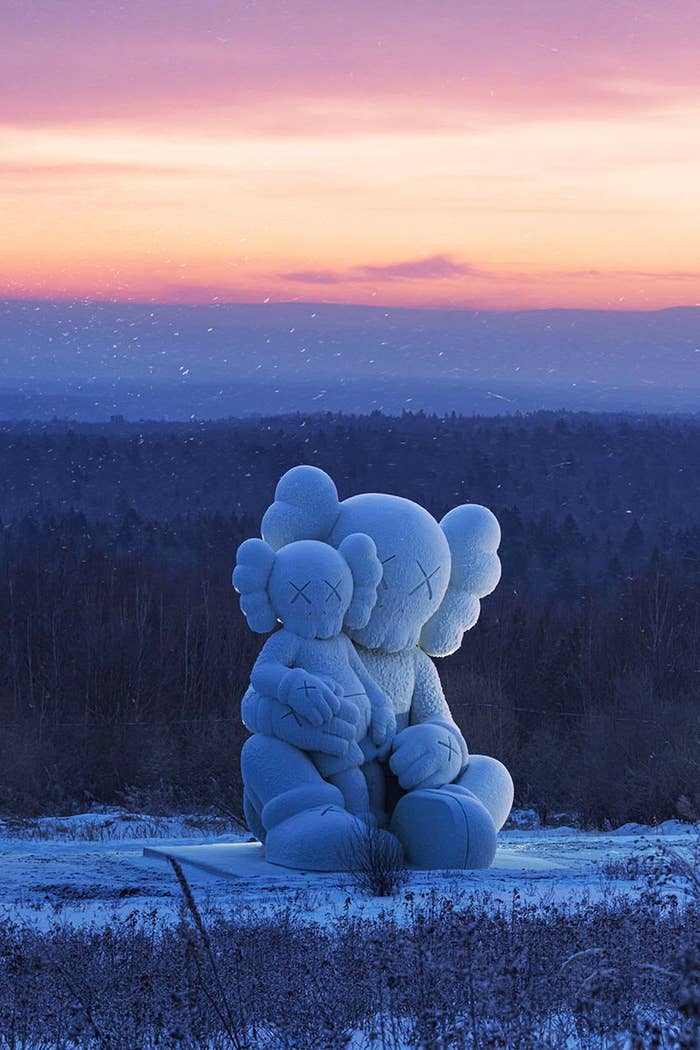 "With all of the challenges people are facing around the globe, I think it's a very important time to have public art," KAWS said in a statement. "This location in the Changbai Mountain is such an incredible environment and it's an honor to have the opportunity to show my work here. I hope that people take some time to come together, break their usual routine of daily life, and have a meaningful experience with the sculpture and landscape."
The KAWS:HOLIDAY Changbai Mountain exhibit will kick off this Thursday with a media preview day, and will be open to the public from Jan. 7-16 at the Changbaishan Luneng Resort. In support of the installment, KAWS is dropping a limited series of exclusive collectibles and merch, including a selection of Companion figures, a snow globe, a reusable hand warmer, and hoodies. The pieces will be available at 10 p.m ET Friday exclusively at the DDT Store.