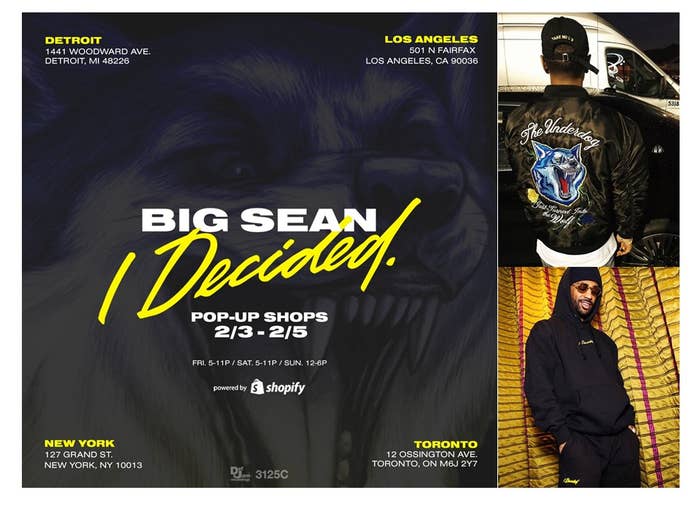 It's shaping up to be a big week for Big Sean.
In addition to releasing his fourth studio album, I Decided, on Friday, the 28-year-old rapper will launch his first-ever pop-up shops in four major cities: New York City, Los Angeles, Toronto, and, of course, his hometown of Detroit.
The three-day event will kick off this Friday and will offer official limited edition Big Sean merch inspired by his upcoming album. Attendees will get the chance to purchase items like tees, hats, hoodies, and bombers, with prices ranging from $30 to $200. According to the event's press release, the pop-ups "are an extension of Big Sean's brand, offering a visual and fashionable interpretation of I Decided."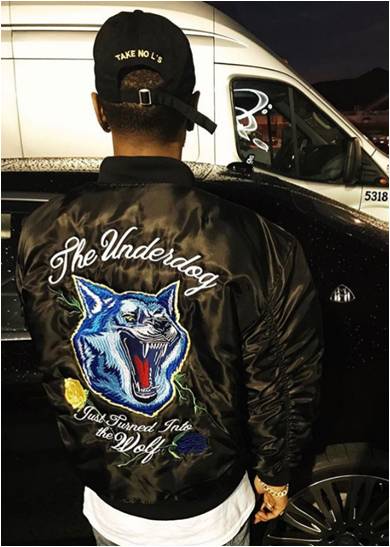 The shops are a joint effort with Shopify, and will be open from 5 to 11 p.m. Friday and Saturday, and from noon to 6 p.m. Sunday. You can check out each city's location below.
​I Decided pop-up locations 
New York: 127 Grand St., New York, NY 10013
Los Angeles: 501 N. Fairfax, Los Angeles, CA 90036 
Detroit: 1441 Woodward Ave., Detroit, MI 48226
Toronto: 12 Ossington Ave., Toronto ON M6J 2Y7, Canada
During an appearance on The Tonight Show with Jimmy Fallon, Sean dished about the concept behind I Decided, and how it was reflected in its visuals.
"This is me, and this is an older version of me," Sean told Fallon, while holding up the album's artwork. "The story of the album is: Imagine you went through life and you made all the wrong decisions your whole life. You get to the end of your life and you're at a moment where it's like, 'God, I did everything wrong. I didn't work it out with the love of my life. I messed it up with my parents. I'm not doing the job I was sent here to do.'"
I Decided will drop at midnight this Friday.