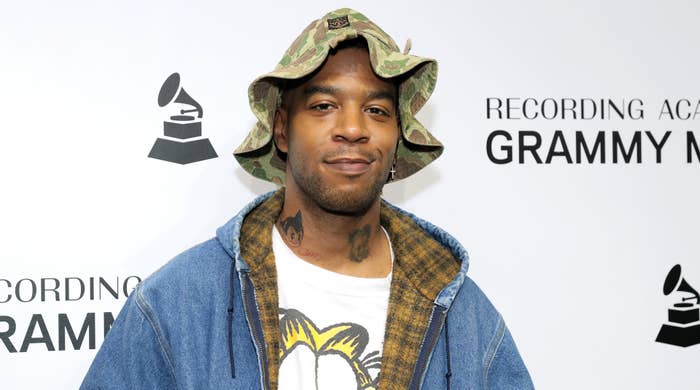 Kid Cudi is adding to his collection tattoos.
On Saturday, the Cleveland artist hopped on Instagram to showcase fresh ink courtesy of celebrated tattooist Dr. Woo. Cudi's new skeleton hand tattoo is the 10th piece of body art he's received from Woo.
"Skeleton Hand Man," Cudi captioned a photo of the design. "My 10th Woo piece. What should I get next? Appreciate u Woo God."
Over the past few years, Cudi has enlisted Dr. Woo for nine other tattoos.
Back in 2020, the Man On The Moon rapper paid tribute to Kurt Cobain with an arm tattoo that depicts the Nirvana frontman during his iconic appearance at the 1992 MTV Video Music Awards ceremony.
"Kurt in Daniel on Cudi…legends all the way round," Woo captioned a photo of the Cobain tattoo.
In 2021, Kid Cudi paid another visit to Woo, who paid homage to the former's ate dog, Freshie, with portrait tattoos of the bulldog's face on Cudi's hand and thigh. Meanwhile, earlier this summer, he revealed a new back tattoo featuring the same Moon Man cartoon that was used for Cudi's Man on the Moon trilogy box set.
Check out Cudi's recent tattoos below.