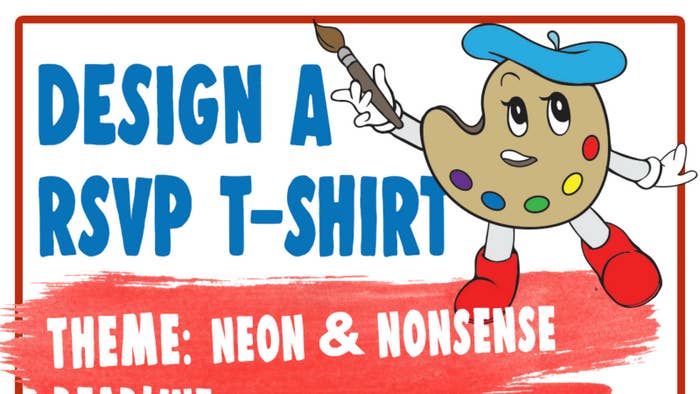 RSVP Gallery announced today a challenge for underground artists to design their very own RSVP t-shirt. As detailed in the announcement of the competition, which has a theme of "Neon & Nonsense," artists and designers will have their winning t-shirt produced by RSVP Gallery with their own credits on the inside tag. Additionally, they will receive a portion of the profits.
"Our priority is to give up-and-coming designers the means to produce high-quality apparel at a larger scale than they might be able to on their own," RSVP Gallery said of challenge, while also highlighting the promotion of "talented underground artists." Designers have been encouraged to produced something "positive" and "Bright," and they can enter by posting their design to their Instagram page and tagging RSVP Gallery.
Entries will close on Wednesday, March 25.