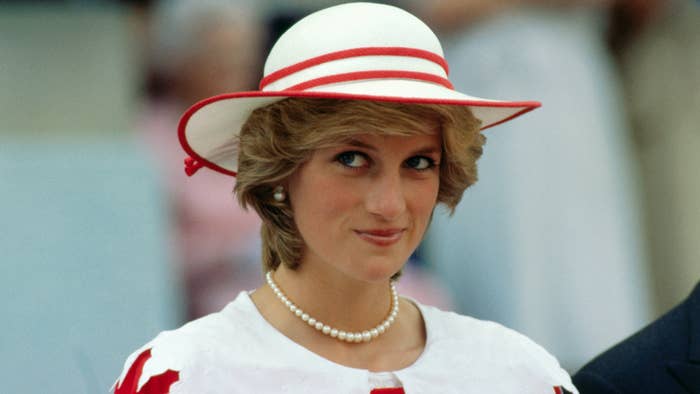 A Victor Edelstein-designed dress that Princess Diana sold in 1997 has been auctioned off by Sotheby's on Friday for $604,800, well above the auction house's estimated selling price.
Per Vanity Fair, the purple ball gown was auctioned off as part of a collection of 79 dresses Diana owned to benefit the AIDS Crisis Trust and the Royal Marsden Hospital in 1997. Diana was seen sporting the dress numerous times throughout the '90s, and she even wore it for various formal portraits that still hang in the Royal Marsden foyer. The original auction, which ultimately raised $3.25 million, happened just two months before she died at age 36.
As part of Sotheby's "The One" sale, which consists of various objects of high value from some of the most famous people in the world, it sold for $604,800. That's well above the auction house's estimate of somewhere between $80,000 to $120,000. The dress was originally designed by Victor Edelstein's fashion house in the late '80s.
"When you think of these very formal gowns, they do continue to come back," said Sotheby's head of fashion and accessories, Cynthia Houlton. "This gown in some respects looks very similar to gowns that would've been worn 100 years ago, and there's some version of this gown that's exactly the same today." Edelstein designed many dresses specifically for Diana, however the purple ball gown was actually part of his Autumn 1989 runway collection.
The news of the sale comes not long after Kim Kardashian reportedly purchased a famous diamond cross necklace that Diana once wore at a 1987 charity gala in London.