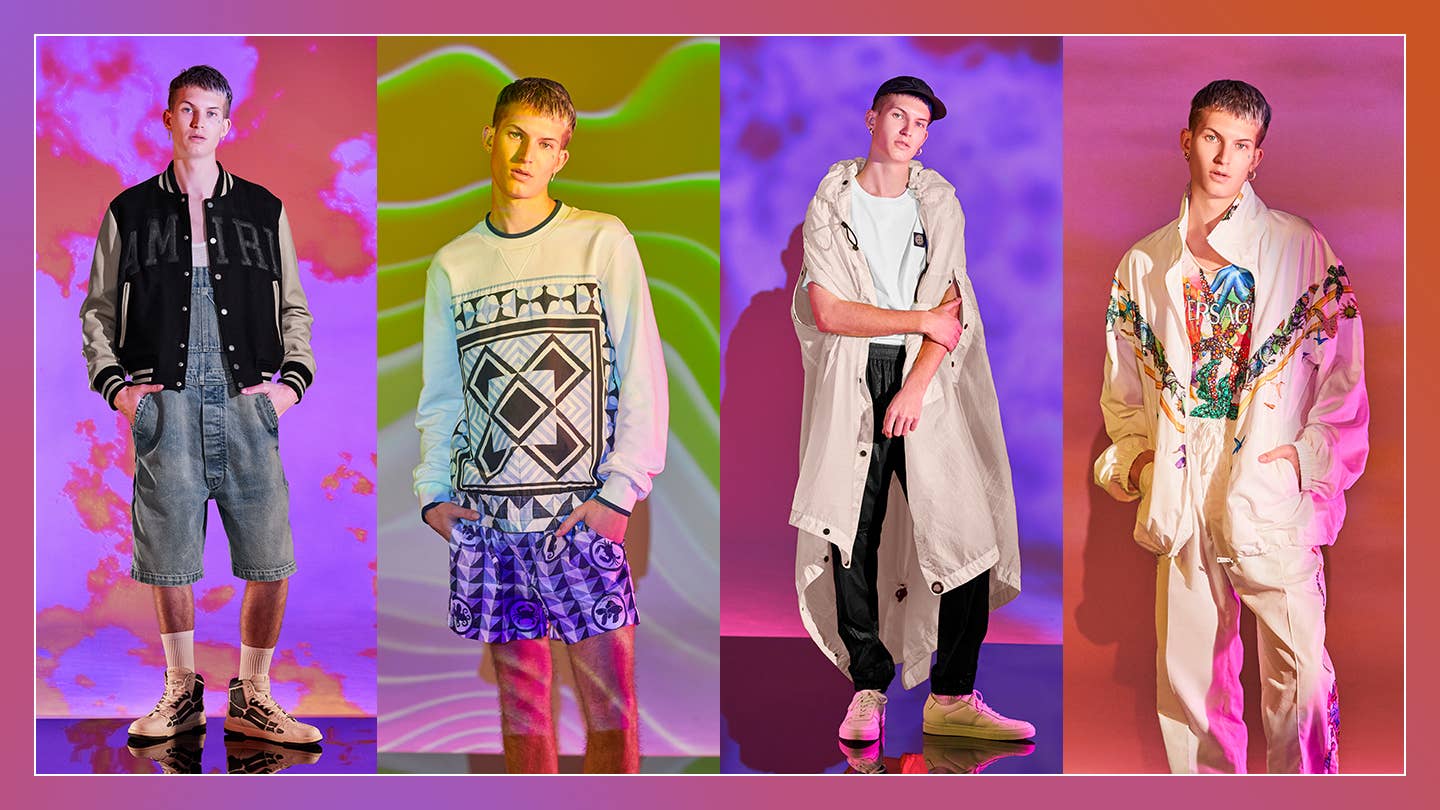 Over the past decade, high fashion and streetwear—once opposite ends of the style spectrum—have become increasingly similar. Now, with venerable designers like Versace producing exciting sneakers and newer labels like Amiri making intricately-crafted apparel, high fashion and streetwear are almost indistinguishable. And that's all for the better, allowing stylish men everywhere to mix and match, combining the best of both worlds freely. If that kind of creative synergy interests you, which it should, there's no better place to get your fashion-meets-streetwear fix than at Saks Fifth Avenue, which is excited to stock everything from Stone Island to Dolce & Gabbana this spring. Read on, get some inspiration, and get ready to buy some new spring gear.
Dolce & Gabbana Low-Top Sneakers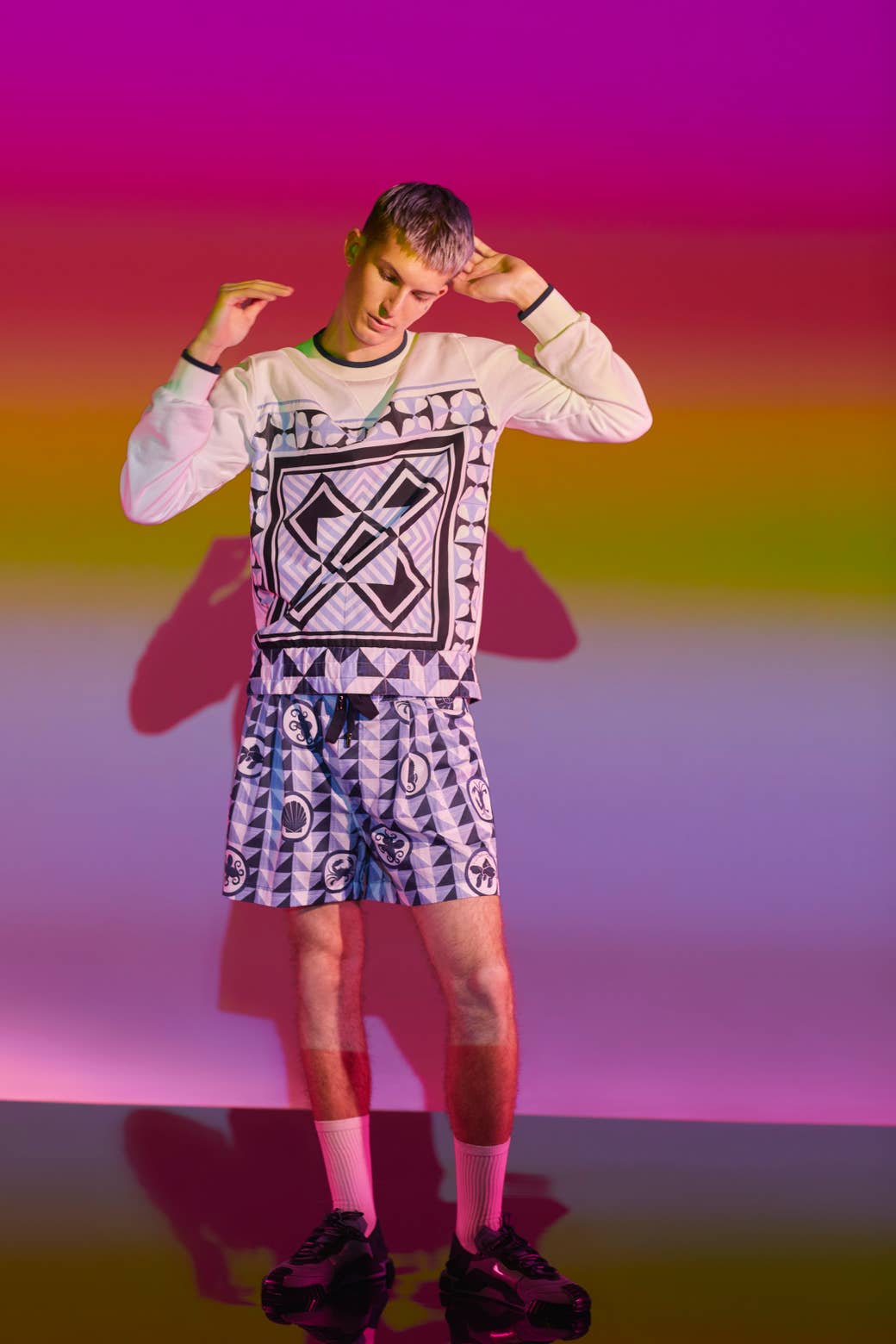 Statement sneakers unlike any others, these Dolce & Gabbana Low-Tops feature bold branding at the quarter and rubber detailing throughout the uppers.
Dolce & Gabbana Geometric-Print Sweatshirt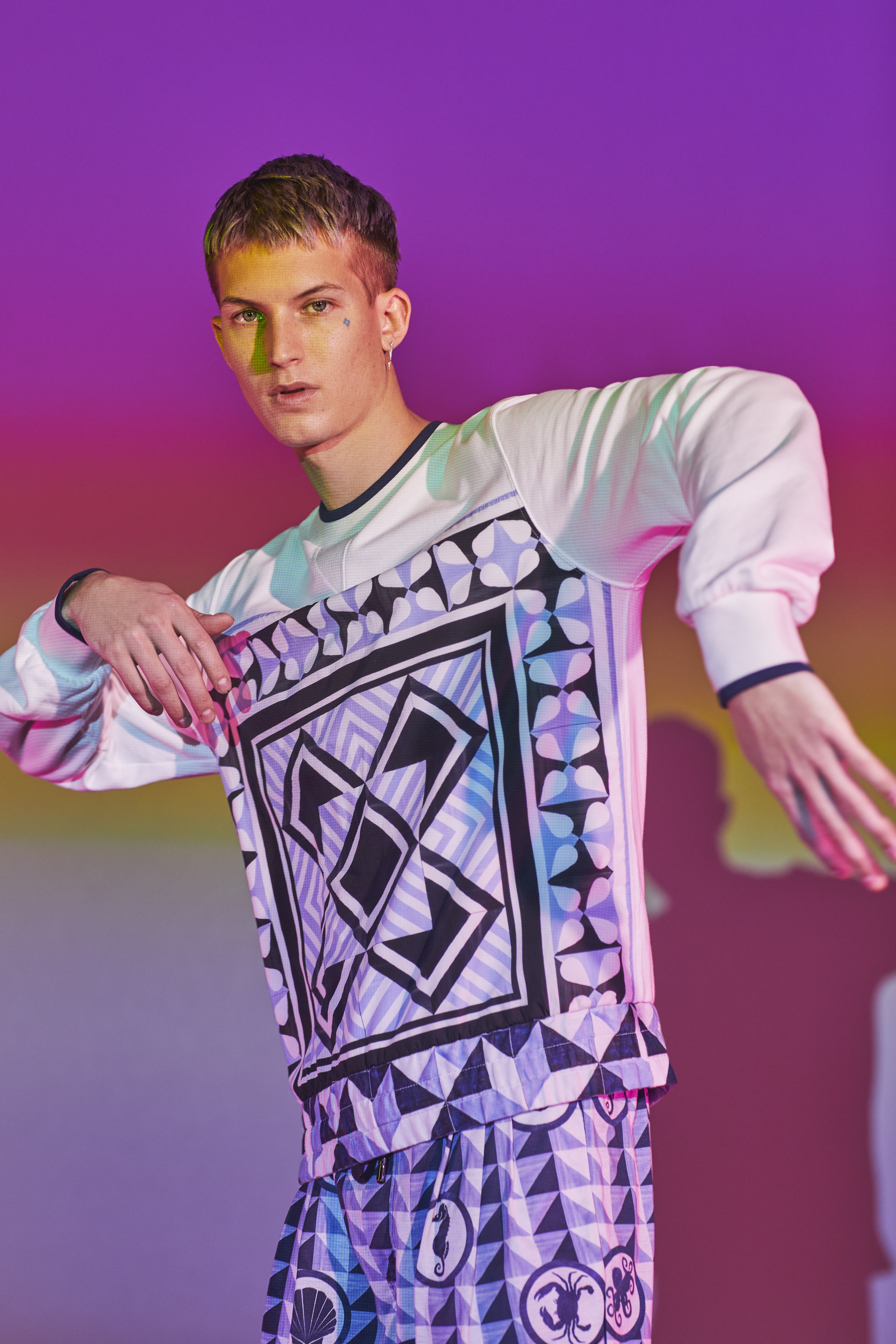 Energetic geometric prints cover this Dolce & Gabbana crewneck, creating a powerful piece that's packed with visual energy.
Dolce & Gabbana Geometric-Print Shorts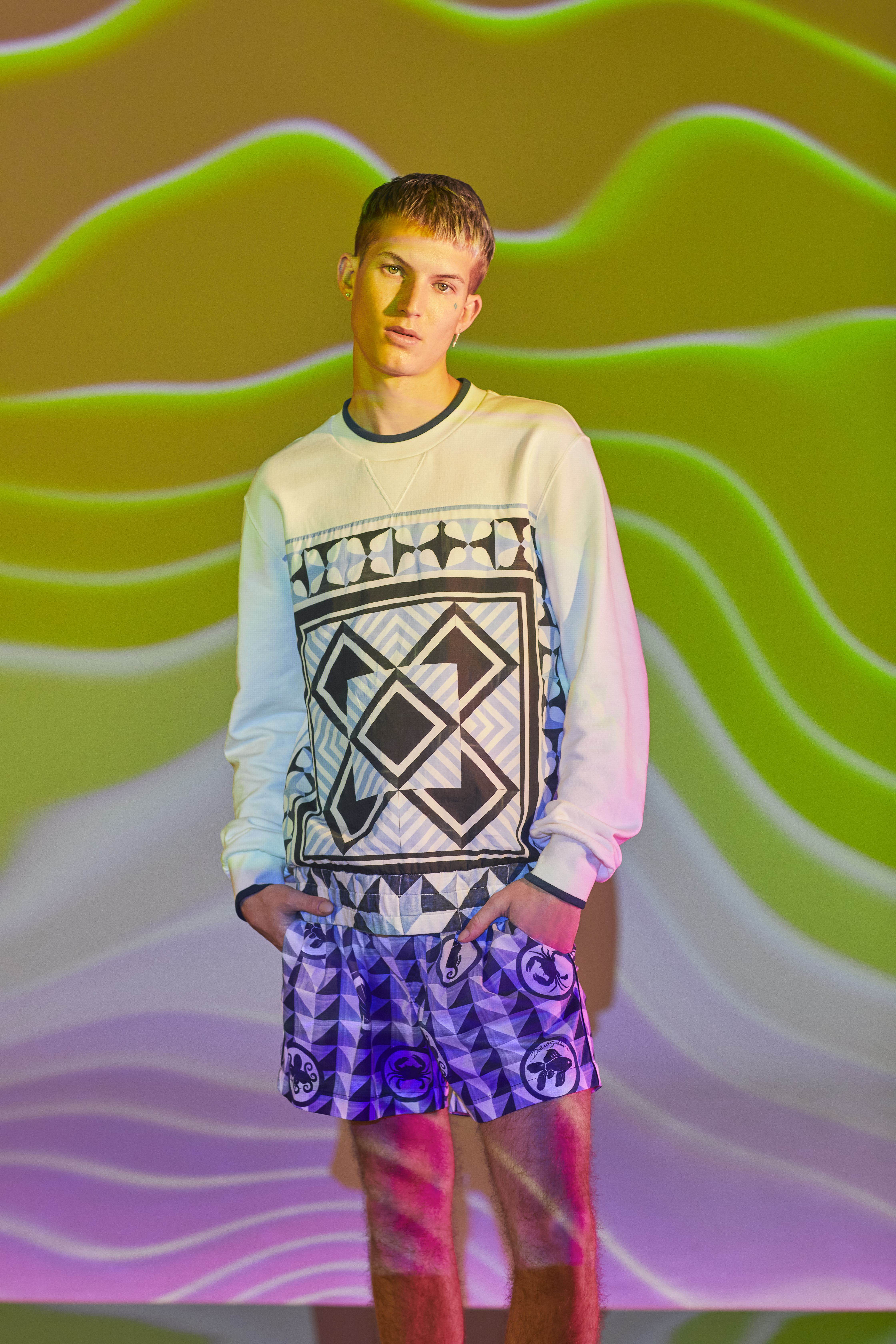 Dolce & Gabbana goes all in on these shorts, which feature allover triangle graphics interspersed with wondrous aquatic creatures.
Stone Island Lucid Packable Nylon Pants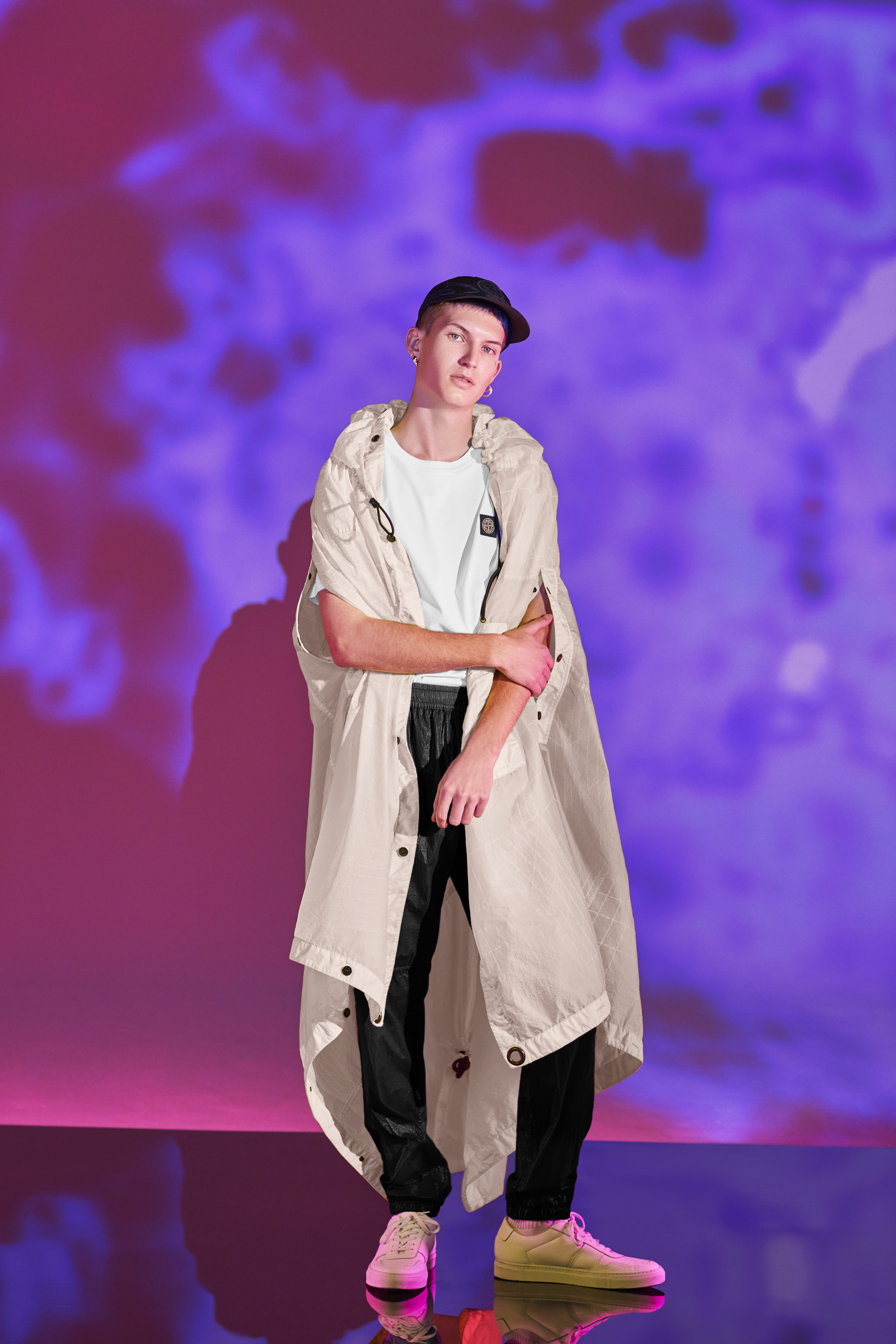 Stone Island made these jogger-style track pants with a cool, lightweight nylon for maximum comfort and unmatched packability.
Stone Island Lucid Grid Hooded Cape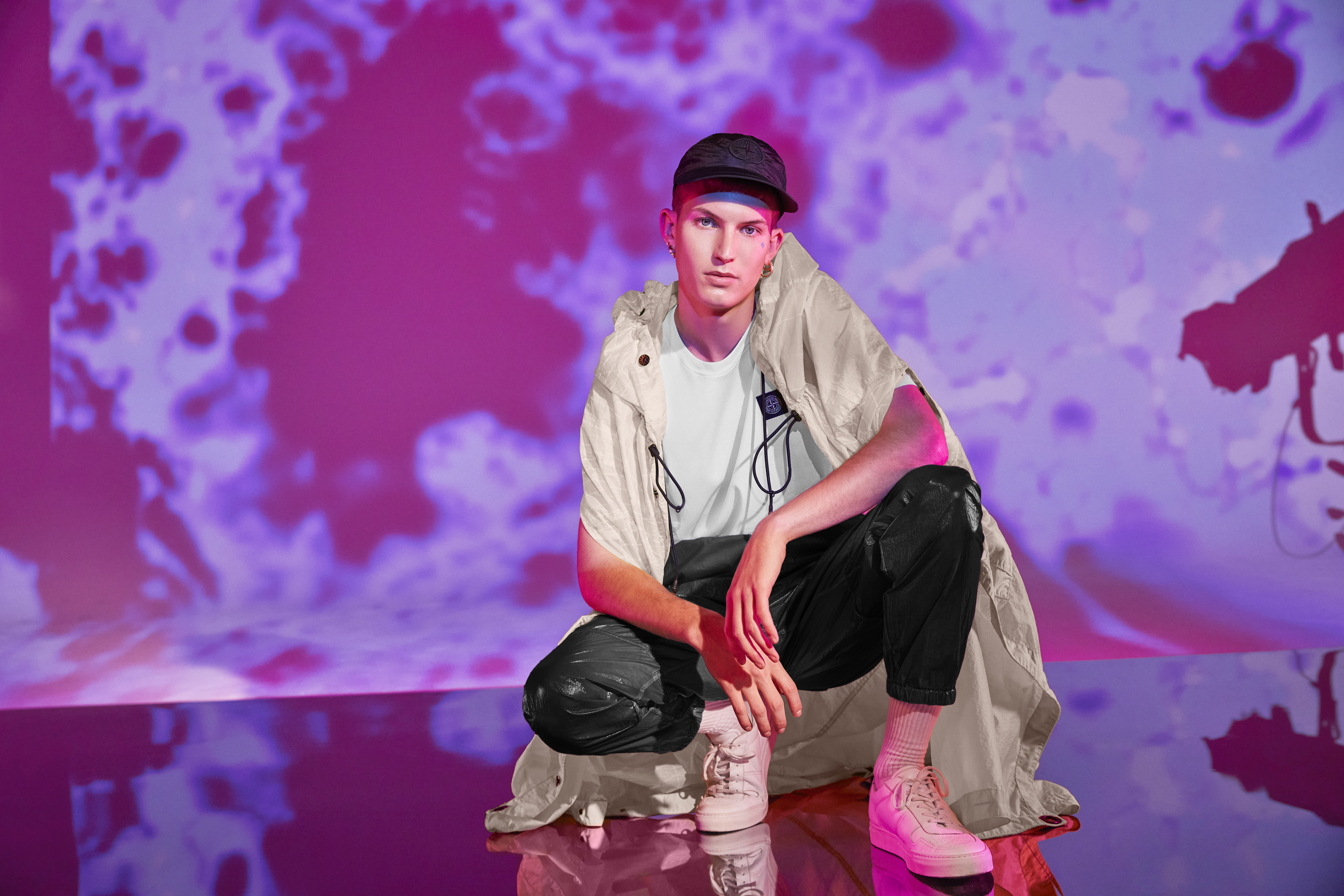 Clean lines and a technical nylon construction make this hooded Stone Island cape a unique, functional outerwear standout.
Stone Island Tonal Patch Baseball Cap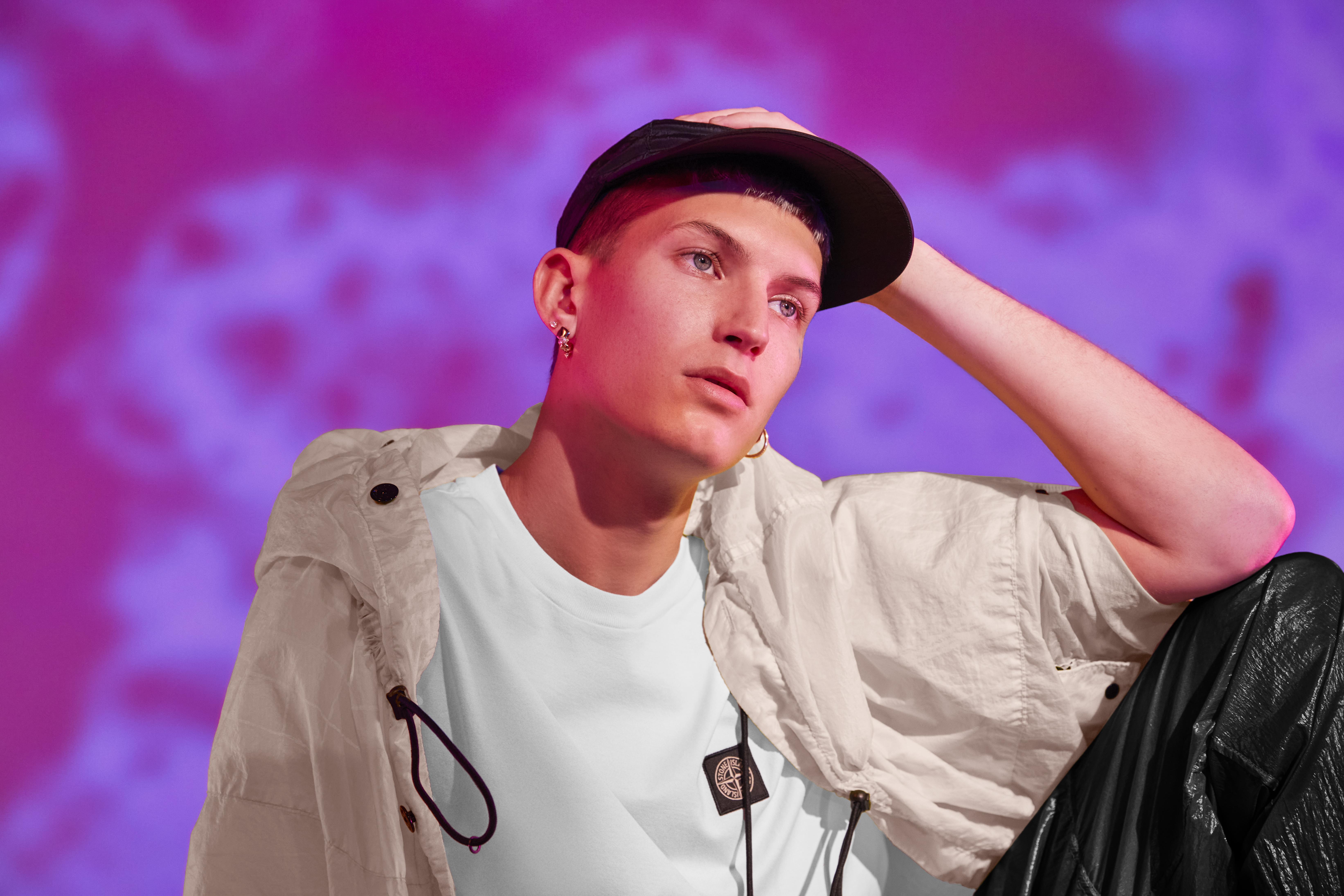 In a sophisticated black nylon, this cap is a piece of simple luxury from Italy's Stone Island label. 
Stone Island Classic Cotton Logo T-Shirt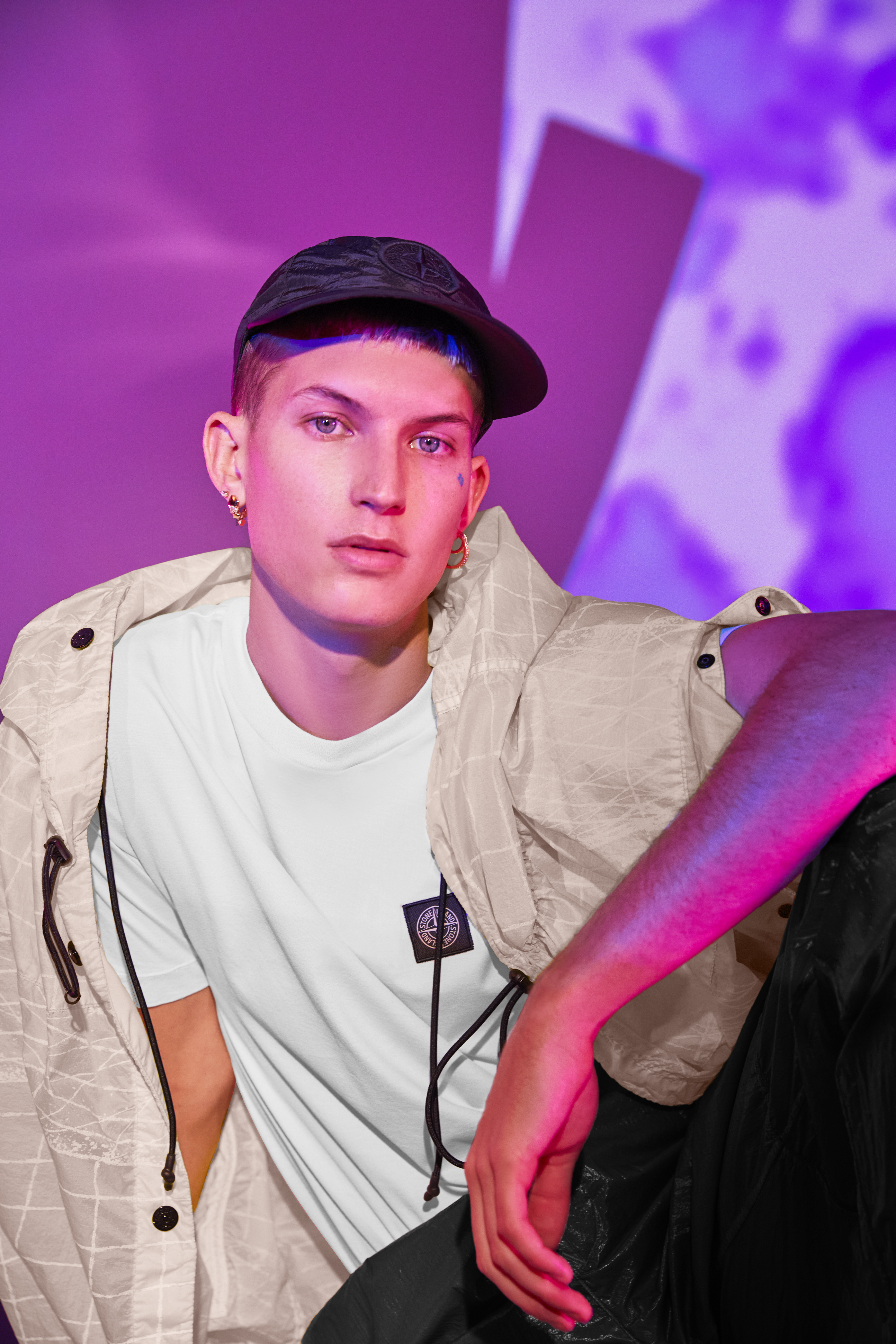 The Stone Island compass logo on this T-shirt is recognized worldwide as a mark of quality, innovation, and comfort.
Versace Tresor De La Mer Track Jacket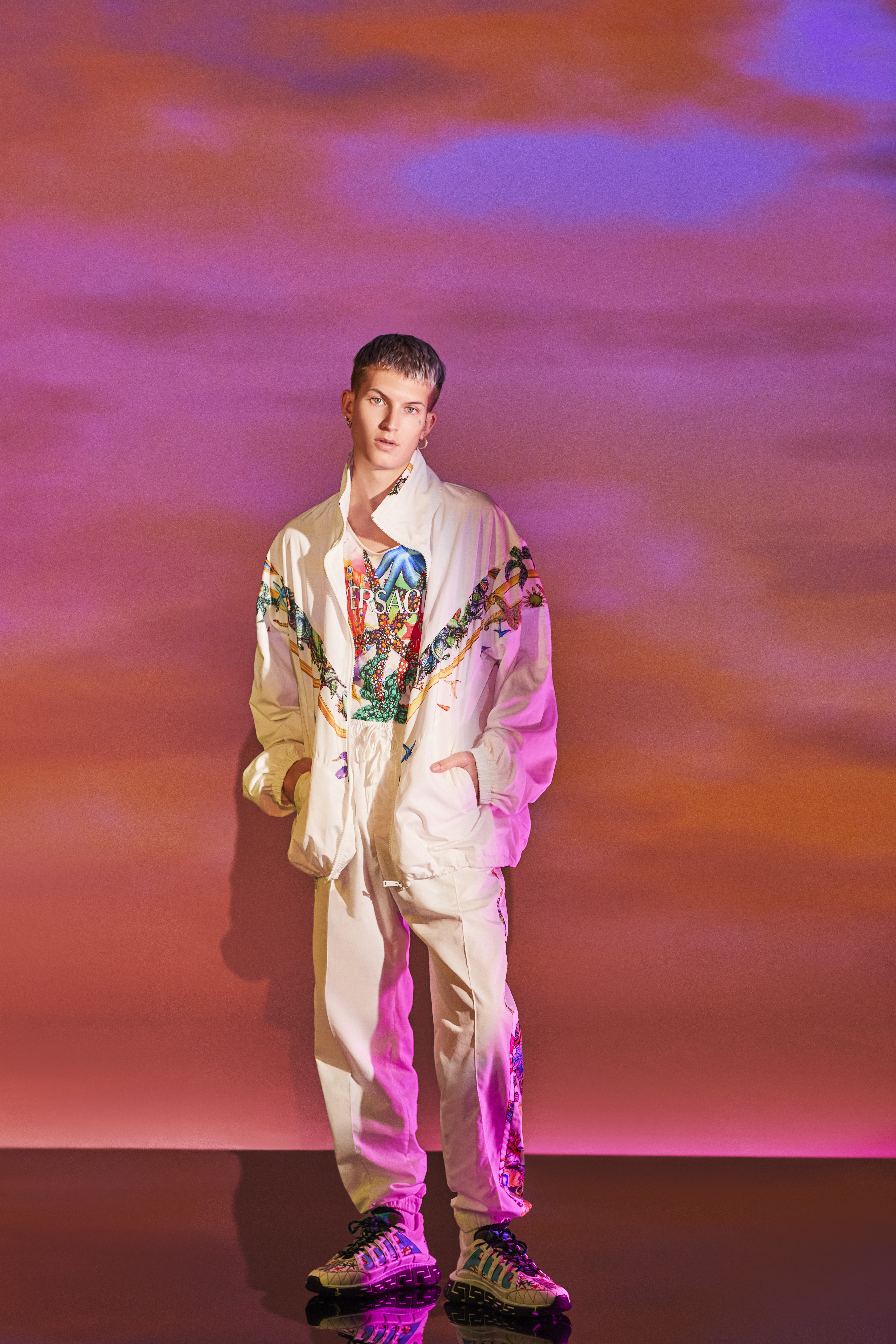 Versace made its name on vibrant, Mediterranean-style prints. With a graphic chevron design featuring an ocean motif, this track jacket fits the bill and then some. 
Versace Trigrecca Sneakers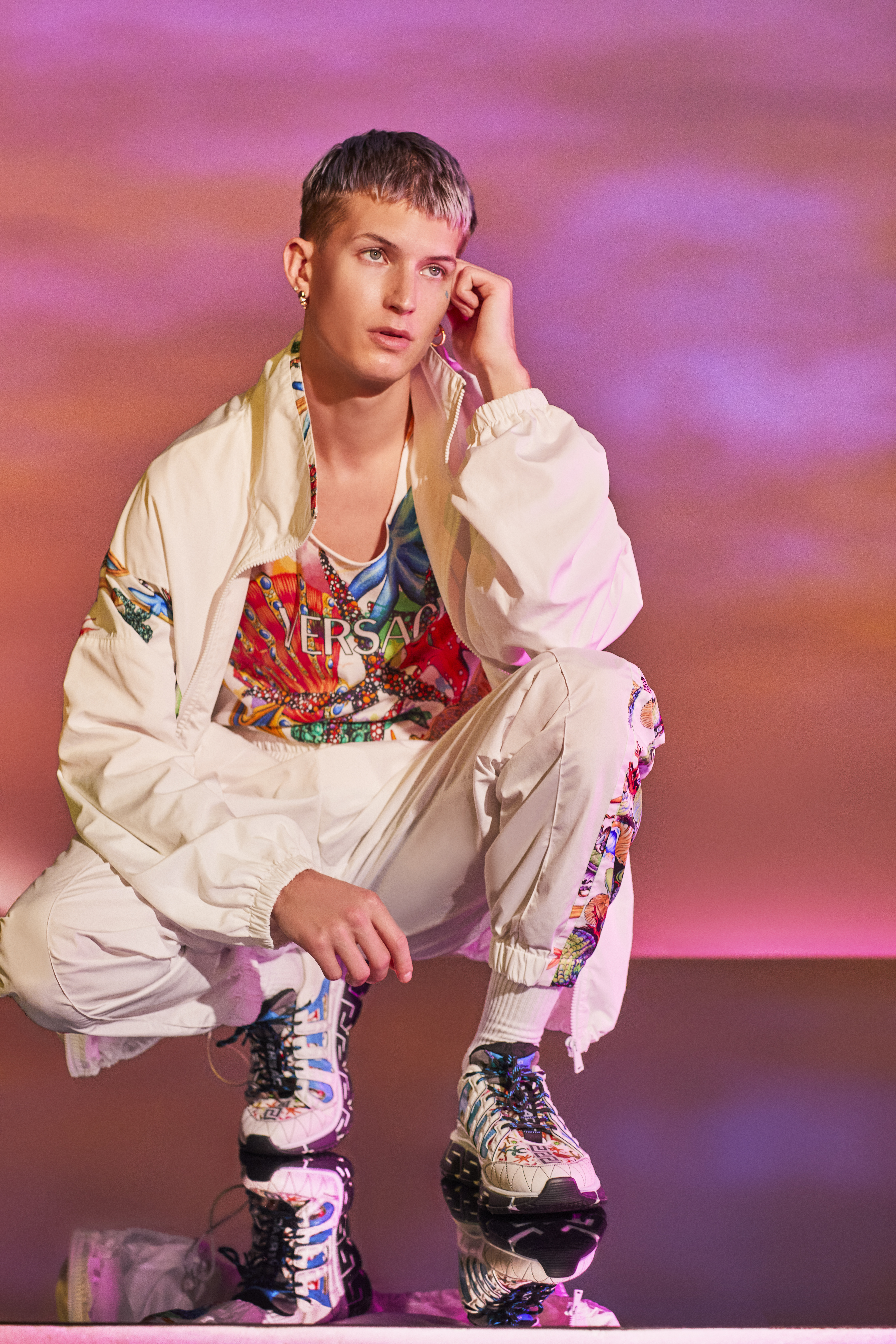 Chunky and audacious, these Versace Trigreca sneakers are big and bold, benefiting from an instantly-identifiable Greek key pattern on the sole.
Versace Tresor De La Mer Track Pants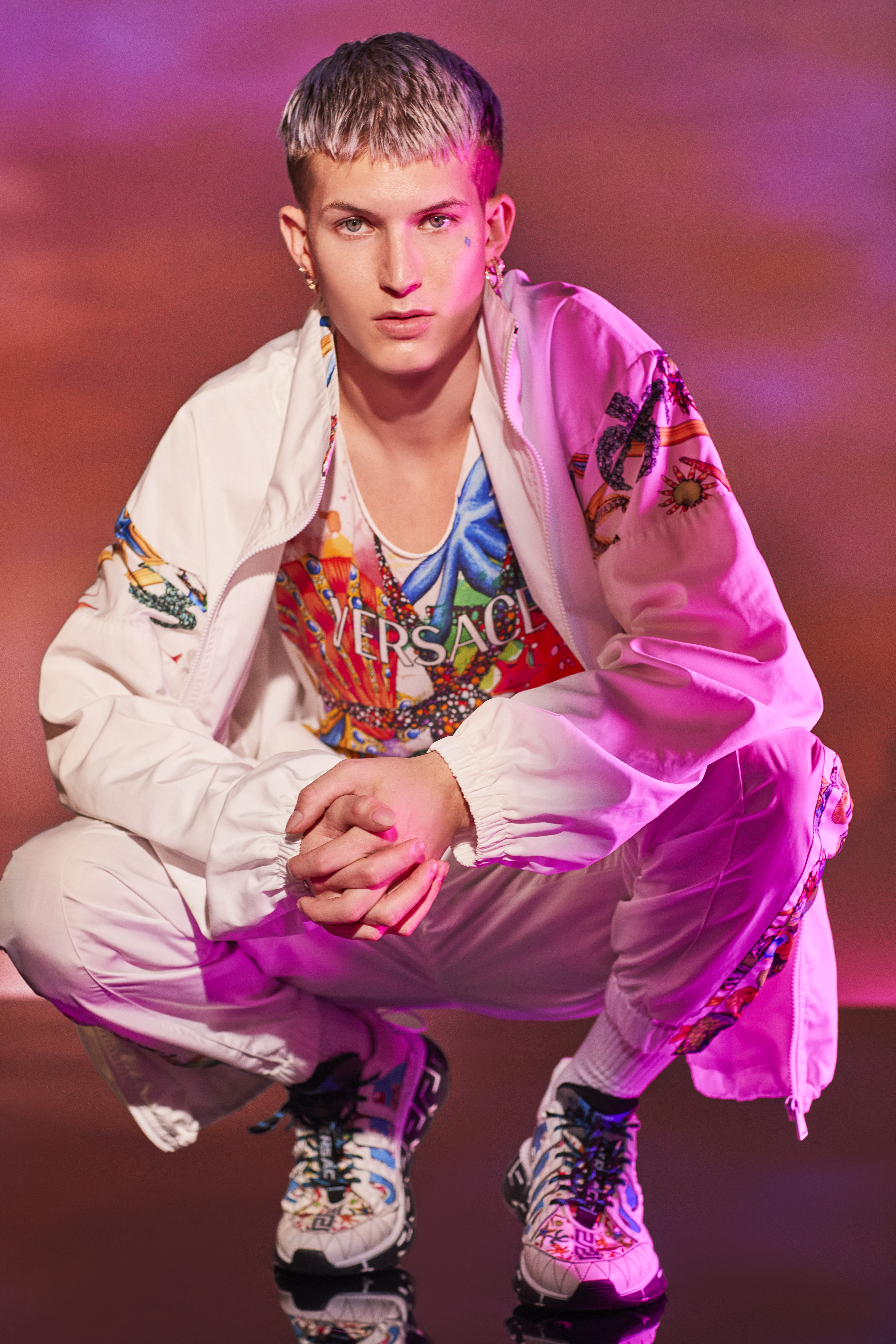 These lightweight track pants complement the track jacket above, coming in the same lightweight nylon with a matching under-the-sea print.
Amiri Vintage Appliqué Varsity Jacket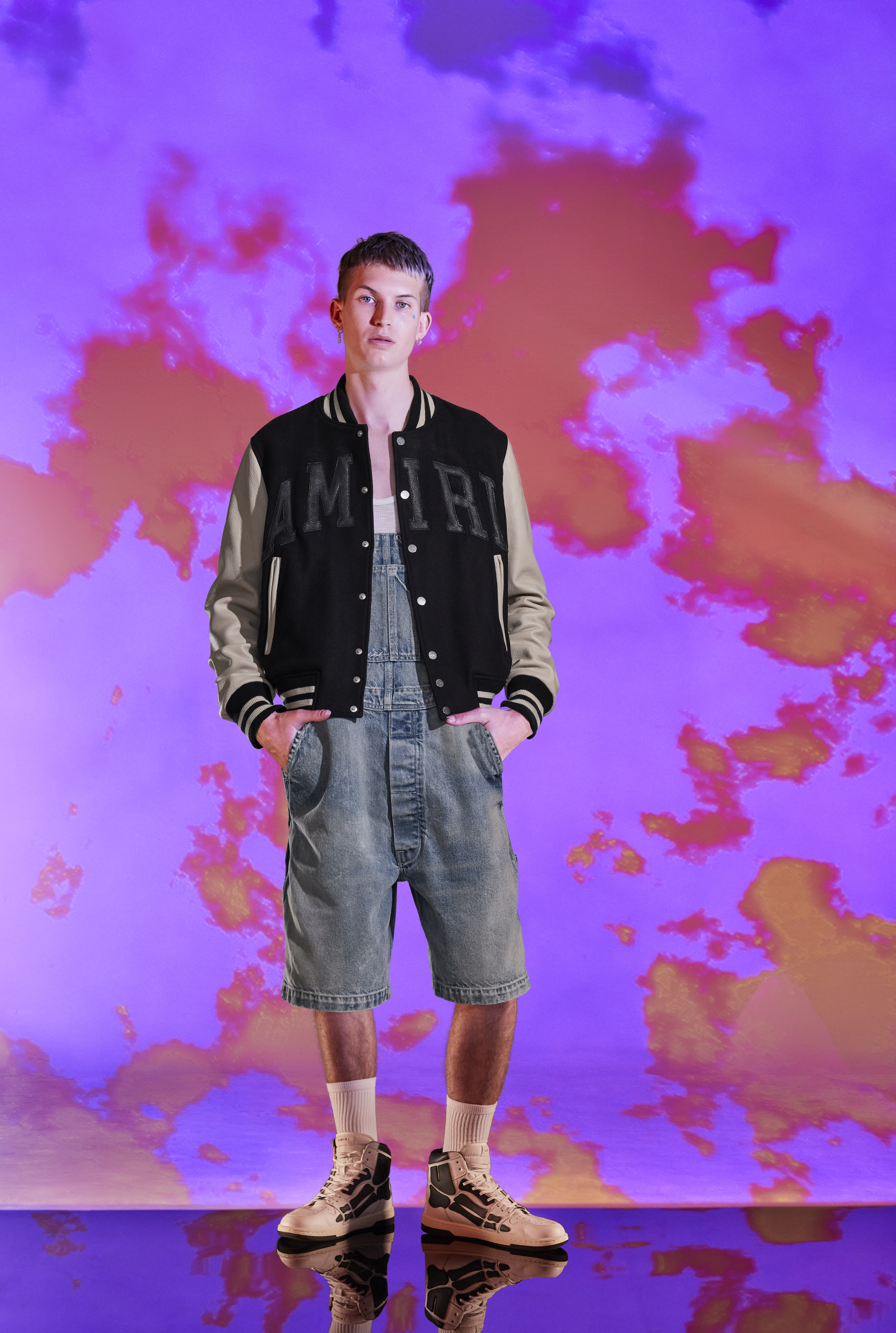 True to form, this Amiri letterman jacket with faux leather sleeves is jam-packed with lush details, boasting everything from a vintage-style appliqué logo to a varsity-striped hem.
Shop the rest of Saks Fifth Avenue's spring menswear selection here. 
Model: Gus Dapperton