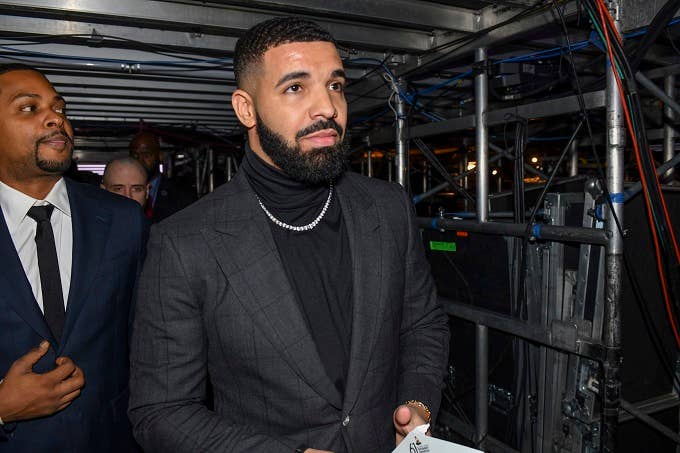 A new Drake tour can't officially take off without new merch. His recently announced Assassination Vacation European tour is no exception. Right before he took the stage in Manchester, Drake revealed new hoodies that featured his Scorpion logo overlaid with the crosshairs that denote the tour. 
Drake's first show of the year began with support from Tory Lanez at the Manchester Arena and he shared footage of what it was like to watch from backstage.
Drake's fellow Torontonian warmed up the not-quite sellout crowd before the man himself came out, starting his first show of the run with a take on "8 Out of 10."
While he's styled the tour as a vacation, Drake isn't about relaxing. Even before his tour began, the rapper was hitting up stages in the UK. He dropped in on Fredo's set in Manchester last night for a rendition of "Nonstop." 
Assassination Nation runs from now until April 26, closing out with three shows in Amsterdam. Check out the dates below and keep your eyes peeled for the merch becoming widely available.