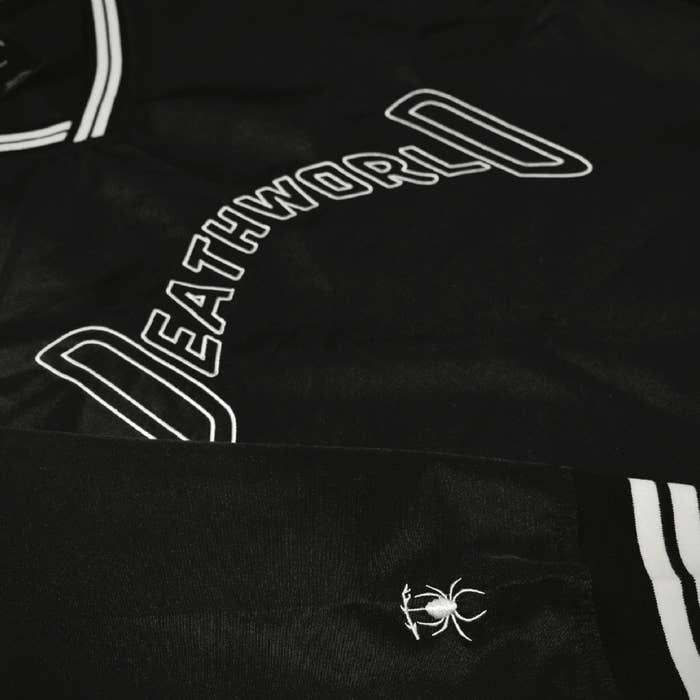 Earl Sweatshirt has unveiled a new clothing line called DEATHWORLD. The line will be available for sale at the upcoming Camp Flog Gnaw Carnival at Exposition Park in Los Angeles. The festival will take place October 28-29. An online store will also be coming soon. Earl took to Twitter to announce the line. 
An email from the brand's rep said that the clothing line is "part a response to the practicality and nostalgia of sportswear and the current sociopolitical state of this spinning orb, Earl Sweatshirt's new brand DEATHWORLD aims to deliver time-honored clothing for those who choose to speak profoundly, not loudly. Feral hands keep a spinning orb of death in motion!"
Check out the pieces below and head to the brand's website for more info.