Ralph Lauren continues its philanthropy with "Polo Project: Design for Good," an open design contest that will benefit the fight against coronavirus.
The American brand kicked off the contest Wednesday, inviting creatives to submit an original image and/or pattern for what could become the next iconic Polo shirt. The final design will be sold for a limited time, with 100 percent of the purchase price going toward the World Health Organization's COVID-19 Solidarity Response Fund, which assists countries around the world in preventing, detecting, and responding to the virus.

Artists are asked to tap into elements that center on "the hope and optimism people are seeing in the world today"; strict relevance to the Ralph Lauren brand is not required, although it can certainly be incoroporated. The artwork must be emailed to poloproject@ralphlauren.com by Wednesday, May 20 and submitted in .psd, .tif, or .jpg format at 16 inches wide and 18 inches high.
The winning design will be selected by vote via the Polo app. The winner will receive a $500 Ralph Lauren gift card and have the chance for their design to appear on a Polo shirt sold online.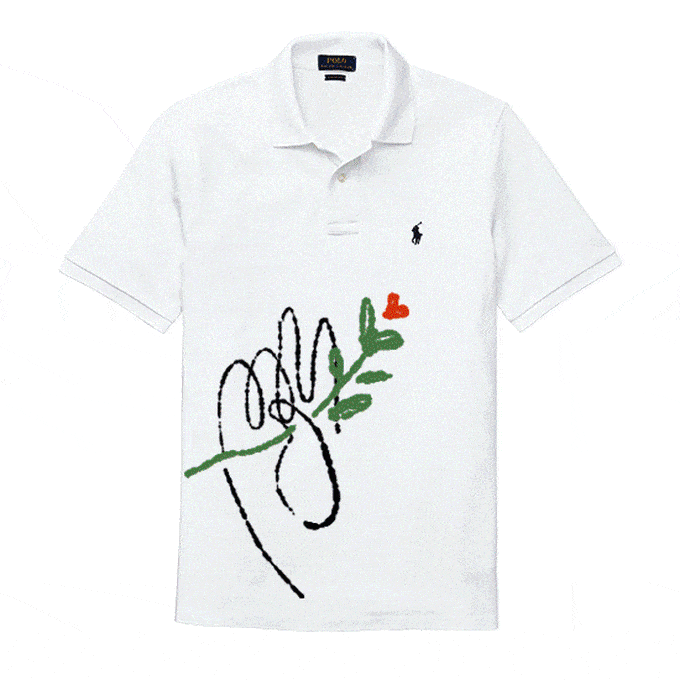 The public vote will kick off June 1, and the winner will be announced June 16.