As temporary store closures and limited retail options persist amid sustained COVID-19 containment concerns, several luxury brands have started boarding up their shops in New York.
With foot traffic having screeched to a halt, brands including Louis Vuitton and Dior have boarded up their respective storefronts. Jimmy Choo, Fendi, Sephora, and others have instituted similar measures.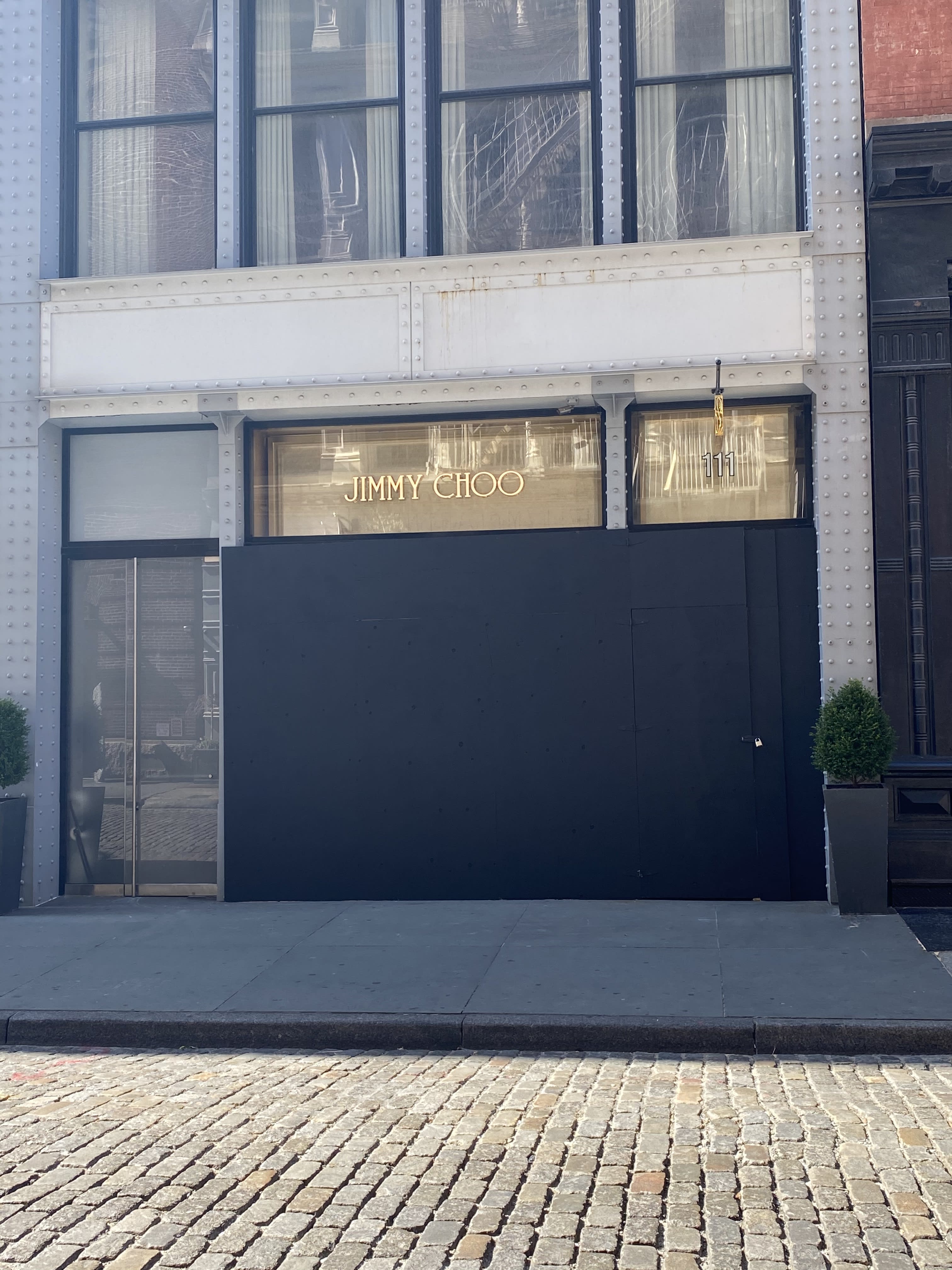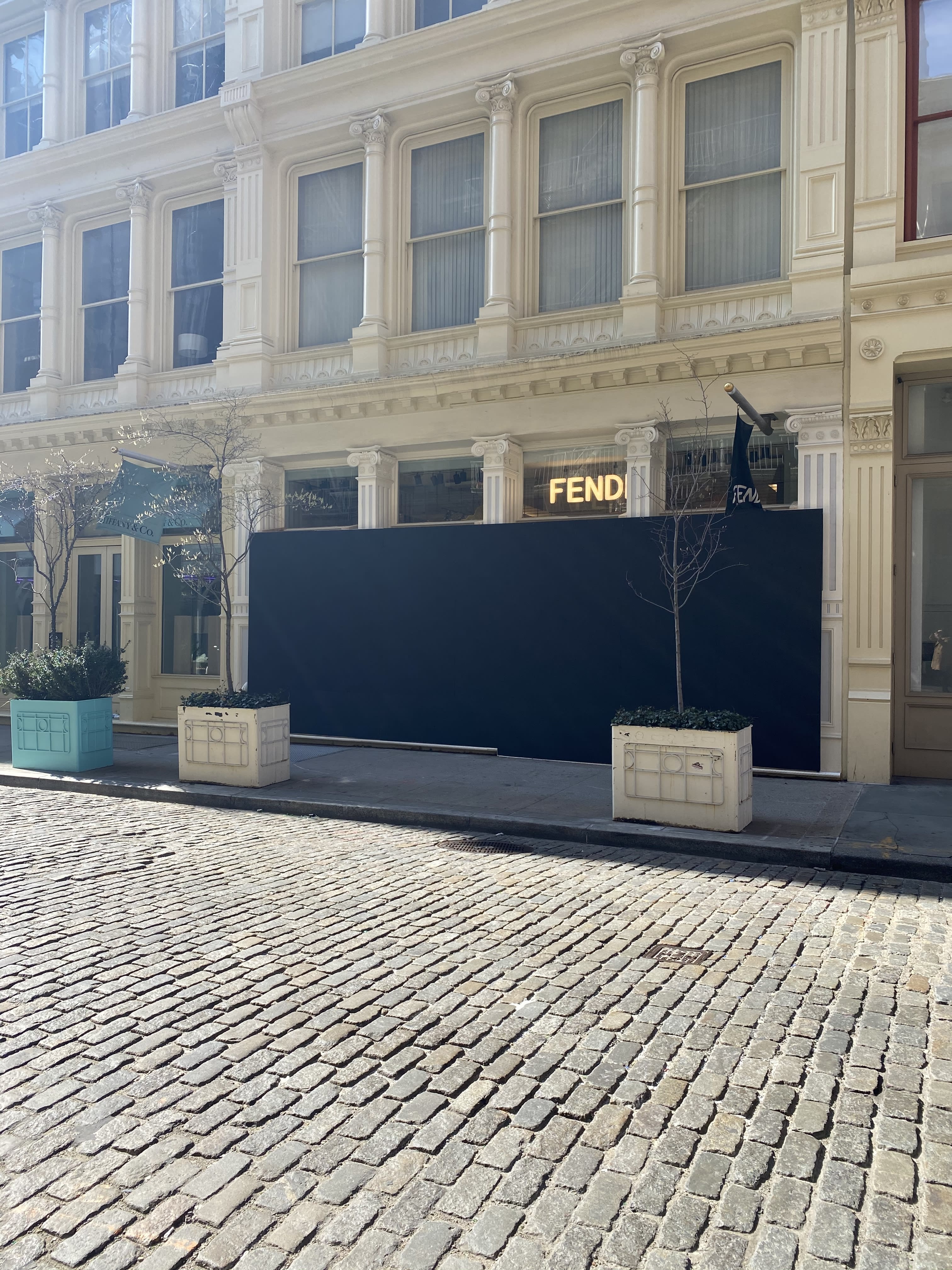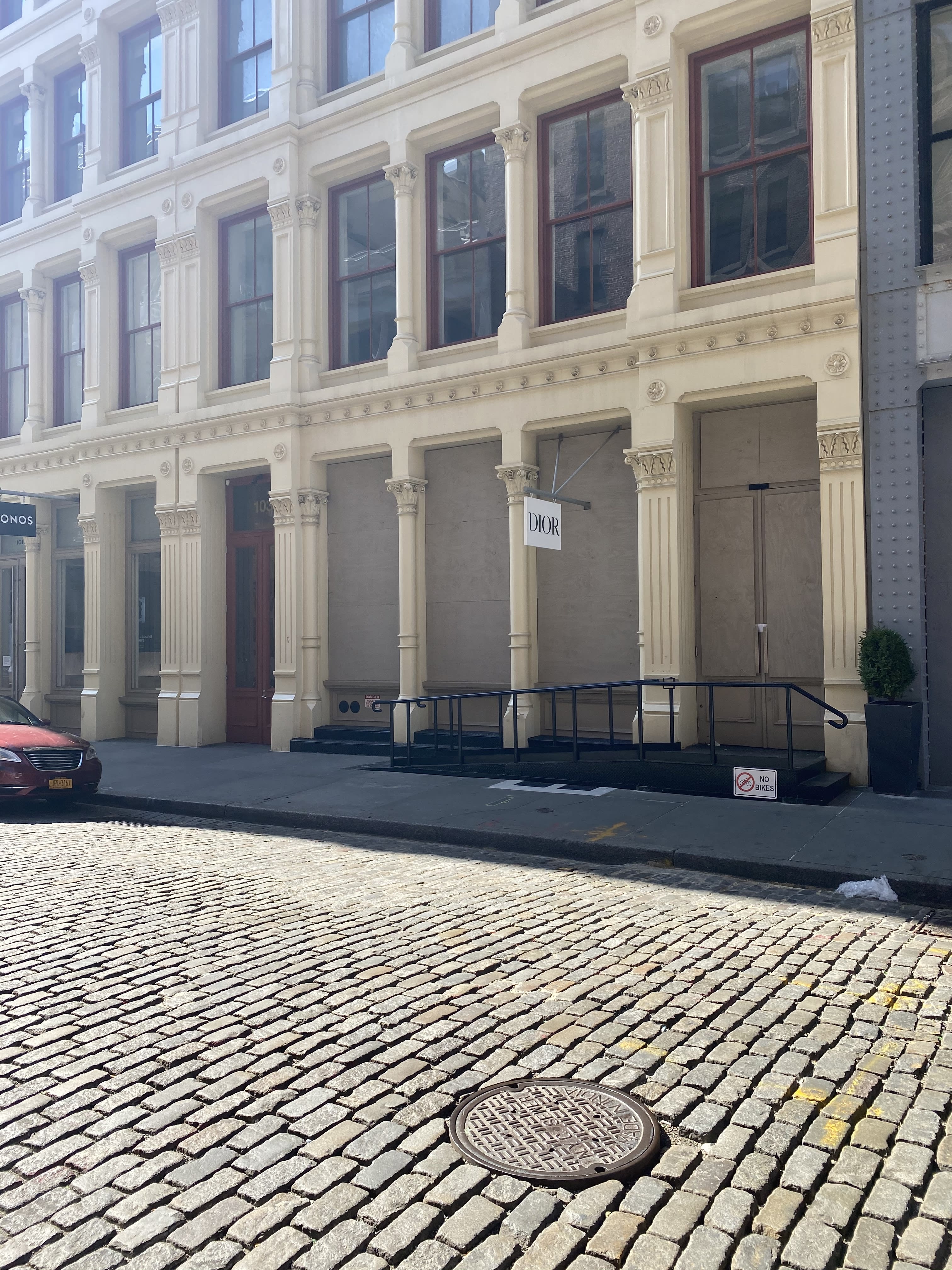 Executive director of the Soho Broadway Initiative business improvement district Mark Dicus told retail shops and landlords earlier this month that boarding up windows and storefronts should be avoided in favor of different methods of protection.
In a statement to the Real Deal this week, Dicus explained his reasoning.
"We're encouraging property owners and retailers to keep those storefronts untouched and to keep the lights on at night," Dicus said on Tuesday. "We want to maintain a sense of normalcy and make sure our neighborhoods are safe. We feel there are ways to take care of that without resorting to drastic measures like boarding up storefronts."
Earlier this month, a fleet of brands including Supreme and Steve Madden announced store closures across the country as COVID-19 containment efforts ramped up in metropolitan areas.
On Thursday, New York Governor Andrew Cuomo said 100 residents had died due to the virus in the past 24 hours. Also within the last 24 hours, more than 3,700 people tested positive in NYC. That brings the city's total number of cases to over 21,000.