The Lonely Stoner celebrates 4/20 with the online release of new merch.
Hours before hitting the stage at Coachella, Kid Cudi shared a three-piece collection that debuted at Weekend 1 of this year's festival. The collection was made in partnership with Cactus Plant Flea Market and consisted of two graphics hoodies and a long-sleeve T-shirt. Each design were emblazoned with song titles from Cudi's 2016 album Passion, Pain & Demon Slayin': "Illusions," "Baptized in Fire," and "Swim in the Light" were represented in the bold collection, along with the details of his 2019 Coachella performance.
You can check out the merch in the images below. The pieces, which range from $65 to $85, can be purchased at Cudi's online store. If you like what you see, you'll want to move fast, as they'll only be available for four days and 20 hours.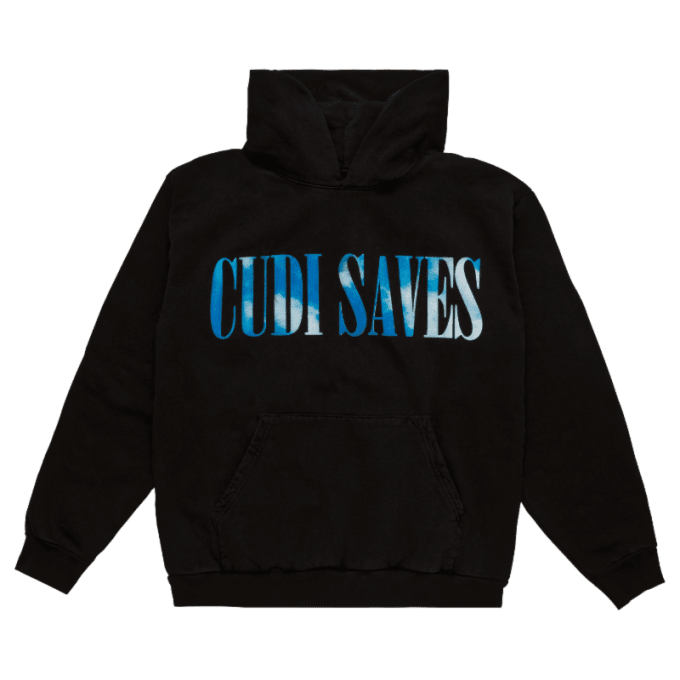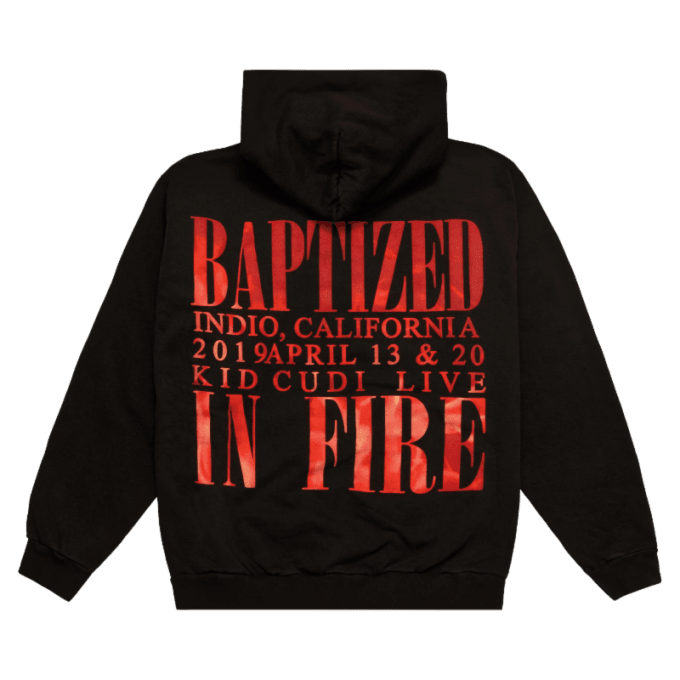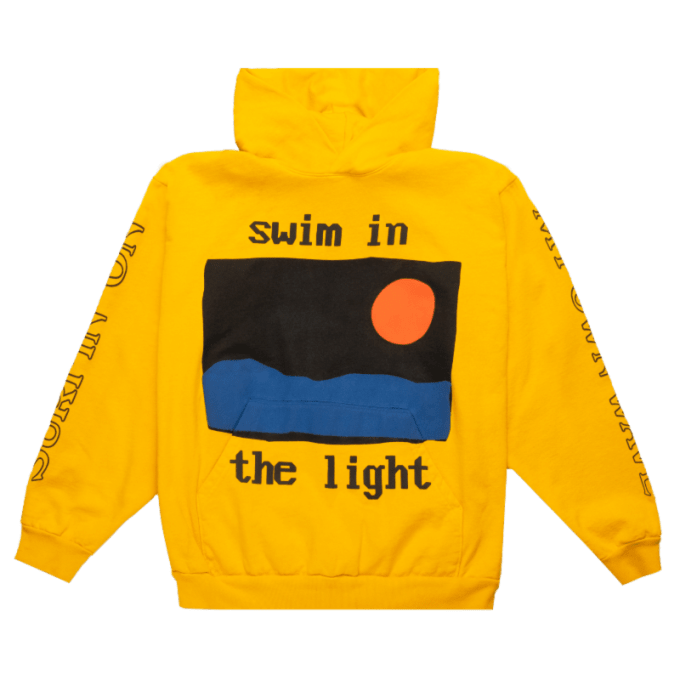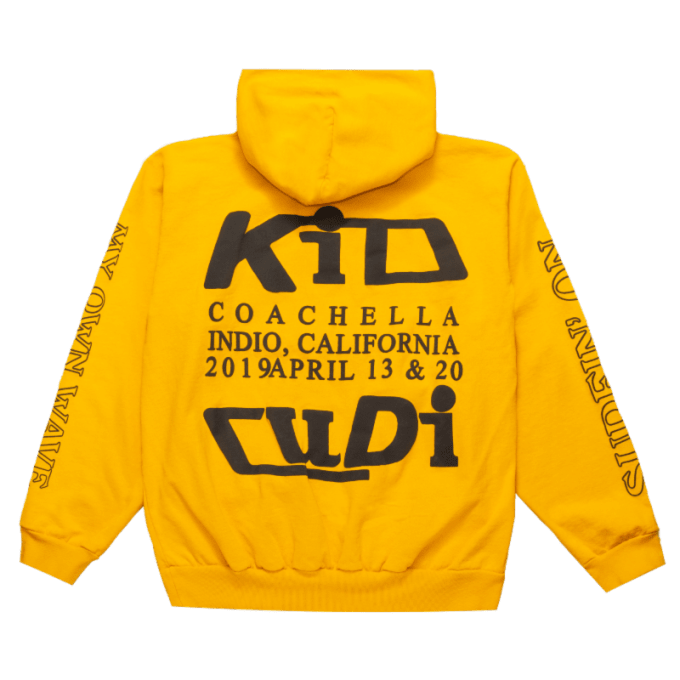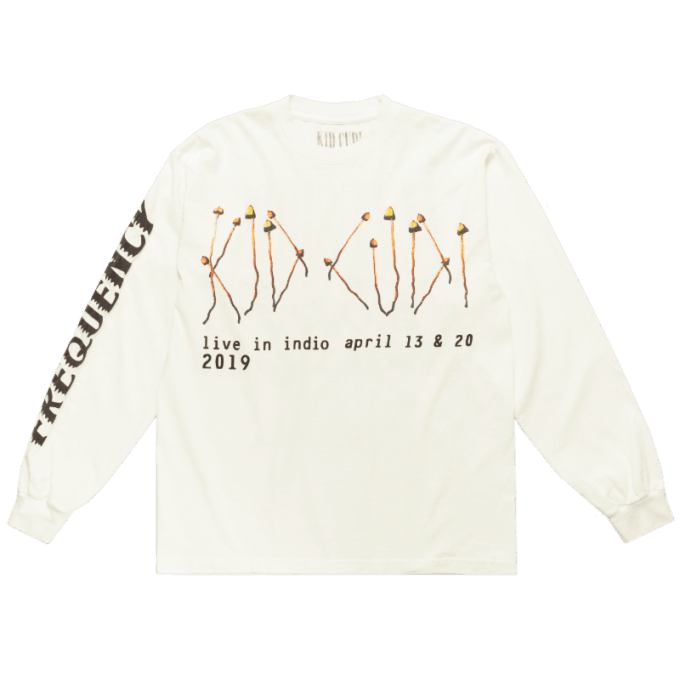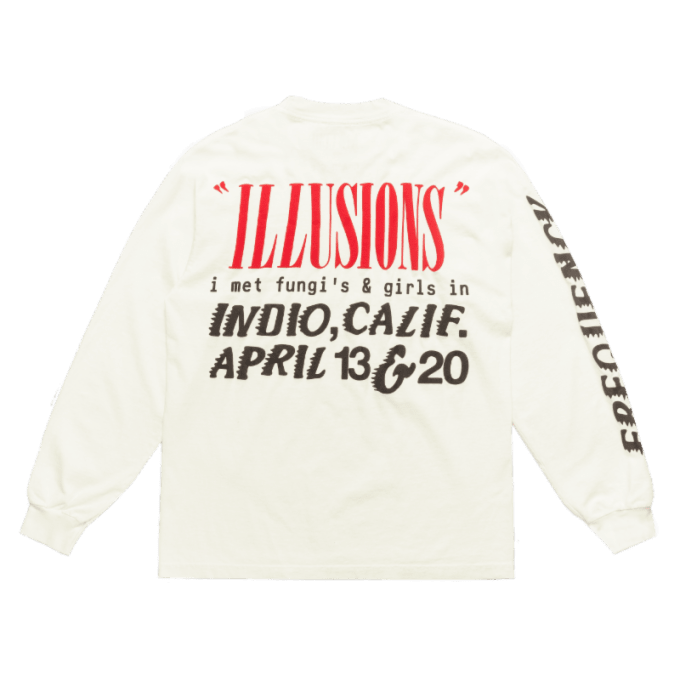 Earlier this week, Cudi teamed with Postmates on a 4/20-themed Munchies Menu. The list included renamed food items from restaurants across the country, including "What Kind of Cake?" from Harold's Chicken Shack in Chicago, "General Cud Chicken" from Petite Taqueria in Los Angeles, "Sweet Breakfast Dessert" from Ms Cheezious in Miami, and "Thicc Chicken Fries" from San Francisco's Hole in the Wall.
"Most of the inspiration behind the names on the Munchies Menu comes from inside jokes with friends and nicknames earned over the years," Cudi said about the partnership.
The Munchies Menu will be available until Thursday.