All eyes will be on Virgil Abloh this Thursday.
Nearly three months after he was named artistic director of Louis Vuitton menswear, the designer will debut his first-ever collection for the label during Paris Fashion Week. The event, of course, has already generated buzz, as industry insiders and consumers are on the edge of their seats to see what Abloh has in store.
In anticipation of the big event, the fashion house has shared a behind-the-scenes look at the creation of Abloh's inaugural LV range on the newly launched IGTV platform. The 11-and-a-half-minute video shows the designer working in the studio and on sets as he reflects on his historic appointment.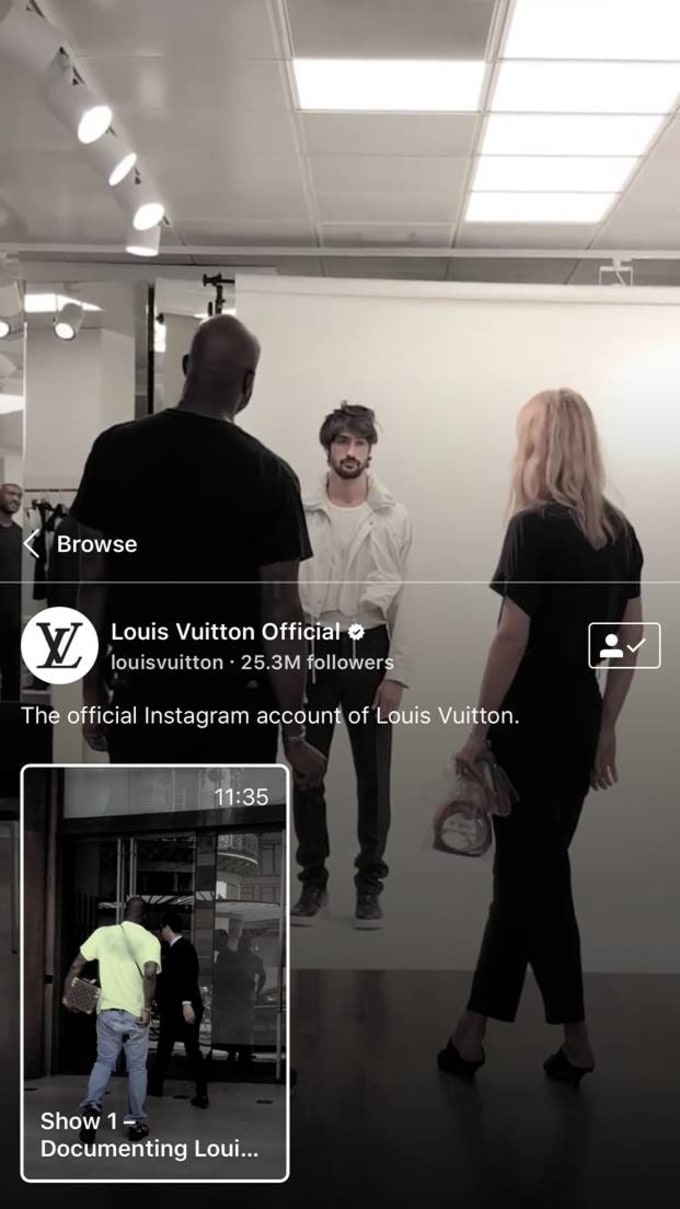 "The elephant in the room is that I come from a different place, into this, like, storied lineage of fashion," he says at the beginning of the clip. "And what I wanna do is, I wanna be like in those Western movies where there be like one black cowboy. You're like 'I don't understand where you came from.' […] I kinda wanna deliver a message; be like, 'Yeah, I come from this place.' And this place has been usually labeled as streetwear."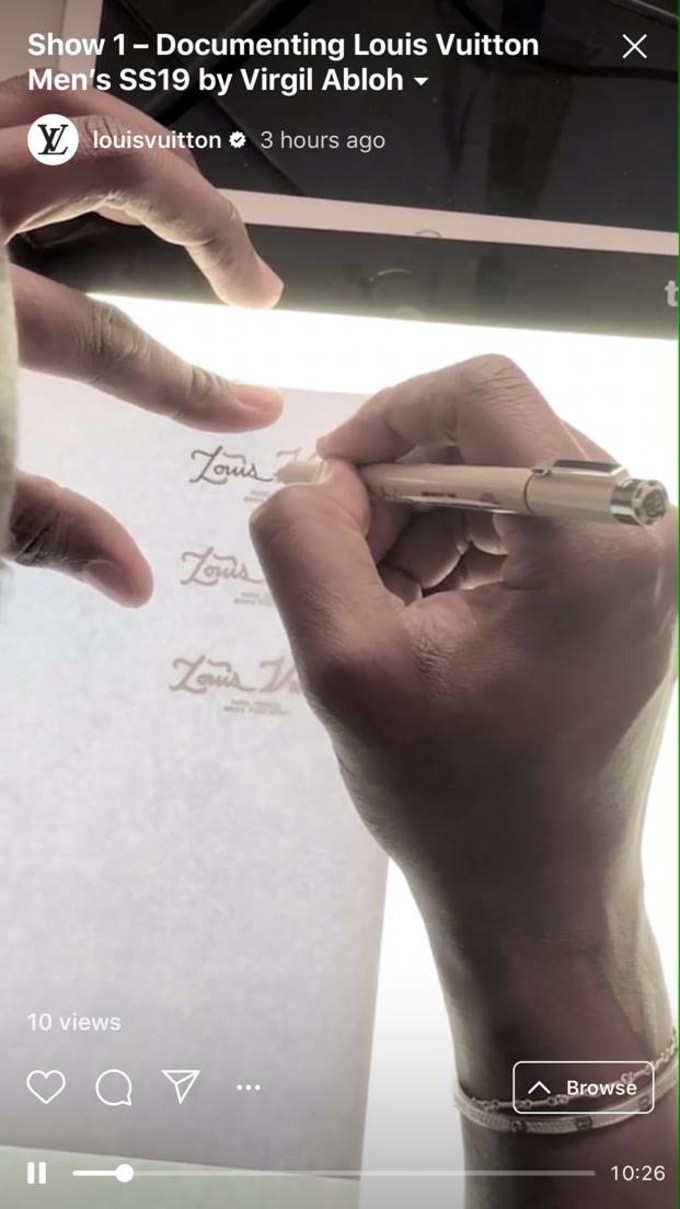 You can check out the making Of Virgil Abloh's first Men's Spring/Summer 2019 LV Collection by downloading the IGTV app or updating the latest version of Instagram. The clip is posted at the label's official account, @louisvuitton.
Abloh will show his LV range at 8:30 a.m. ET Thursday. You can stream the event at LV's Instagram page or at LouisVuitton.com.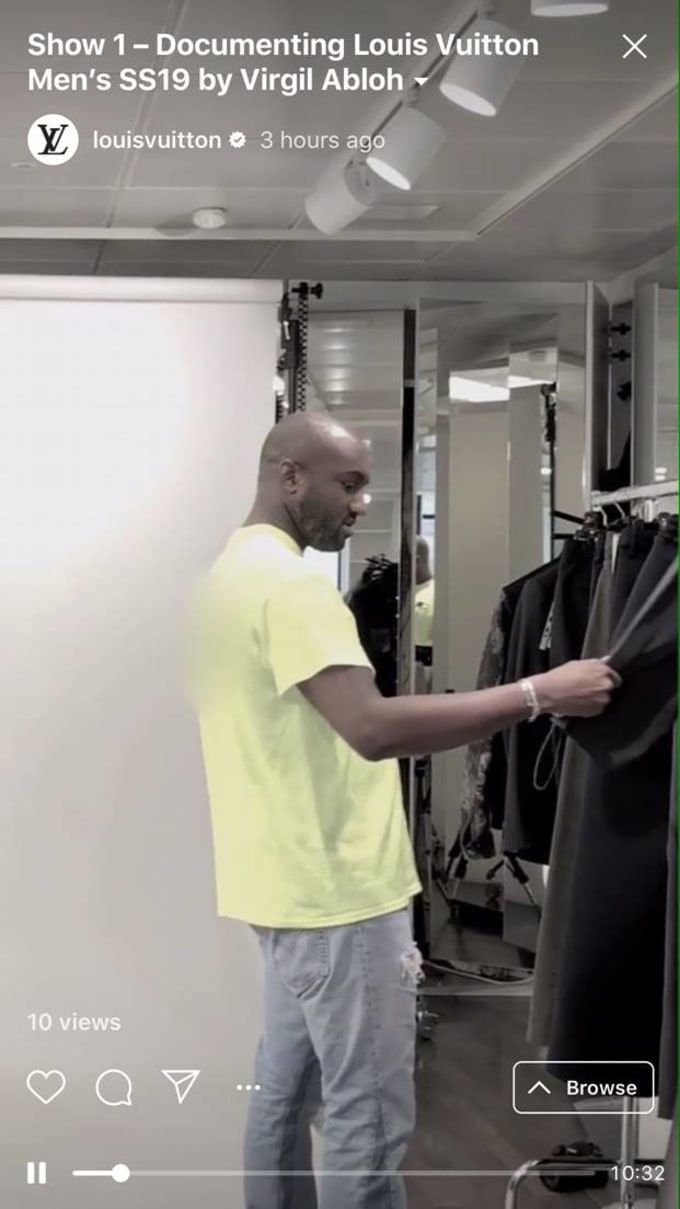 ​