Cali Thornhill DeWitt is a savant in his own right. At 45 years old, the L.A.-based artist has built a career on his almost eerie ability to have his finger flush against the pulse of cultural trends before they even begin. After spending over 20 years expressing himself through various creative avenues—from displaying his work in art galleries to starting his own record label Teenage Teardrops—DeWitt has not only spearheaded cultural progression, but has become a cultural enigma himself. 
Over the last few years, DeWitt has turned his creative focus towards fashion. His talent has been recruited by the likes of Virgil Abloh, who recently stepped into the men's artistic director role for Louis Vuitton, and even Kanye West for his The Life of Pablo merch that effectively revitalized the desire for music merchandise to be more than just an image, leading to more collabs with Pusha-T and even Nas.
Now, Dewitt has teamed up with Barneys and Utility Pro Work Wear (U.P.W.W.) for a collection that takes street style literally by using the uniforms of New York City construction workers as inspiration. The collab features convertible gabardine joggers and dry fit T-shirts available in black and pink colorways and are adorned with stark black paneling and a muted shimmer.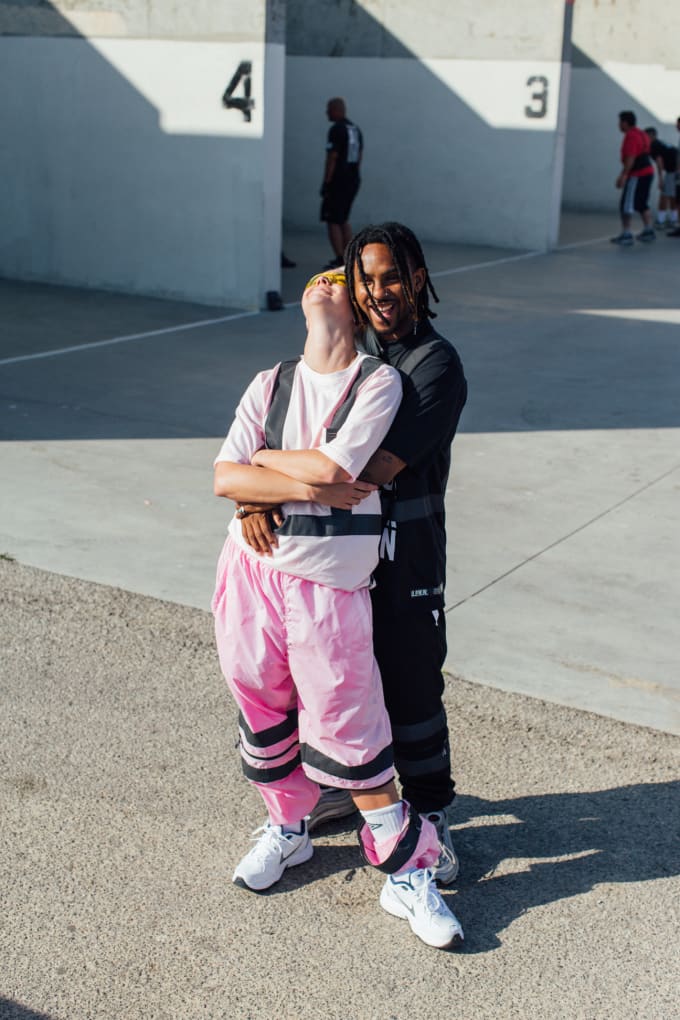 Complex caught up with DeWitt to talk about his latest collabs and his famed text-based art.
How did you first align with U.P.W.W.? What about U.P.W.W. drew you into making the collab?
Ale (UPWW founder, Alessandro Simonetti) is a friend and contacted me, that simple. Working with people I know is the best way to go.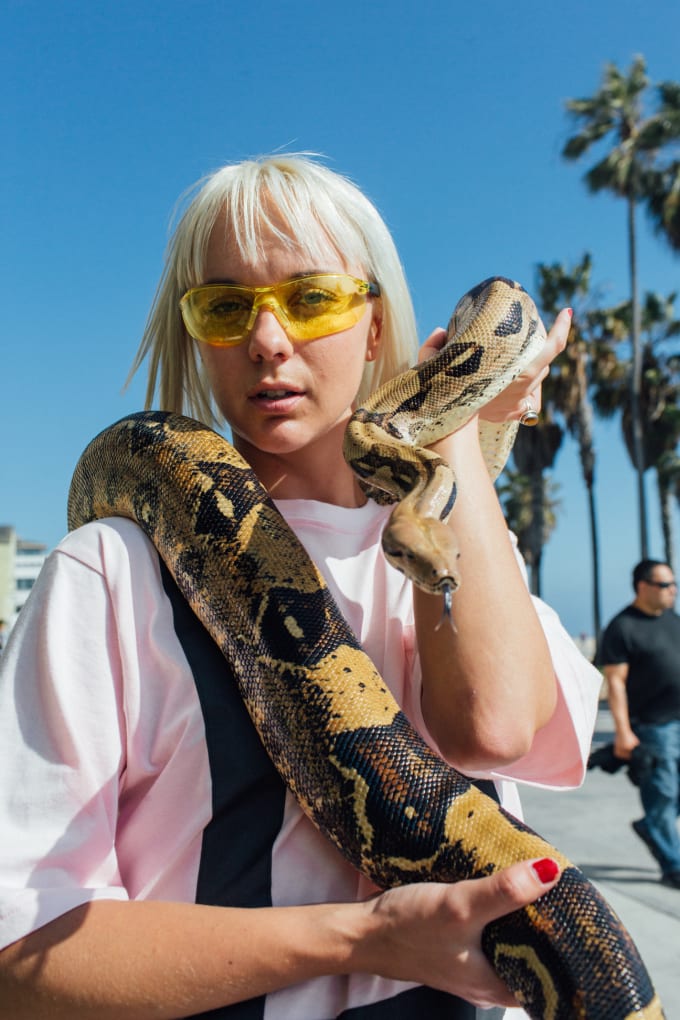 Your recent artwork, and this collaboration, relies heavily on phrasing. When did this start and how did you begin the process? How do you create these works?
All the text comes to me naturally, just from moving through the world, listening, reading, talking to people. The process probably begins with listening to people, and writing things down to look at later.
These U.P.W.W. pieces use the phrase, "ASK ME ABOUT MY MENTAL BREAKDOWN/ASK ME ABOUT MY CRISIS." Why this one? Is there any specific context?
Just watching the mostly imaginary dramas unfold every day. Sometimes it feels like everyone wants a crisis of their own, and if that's what you want it's going to end up becoming real, manifesting. Personally I try and keep my life free of all that.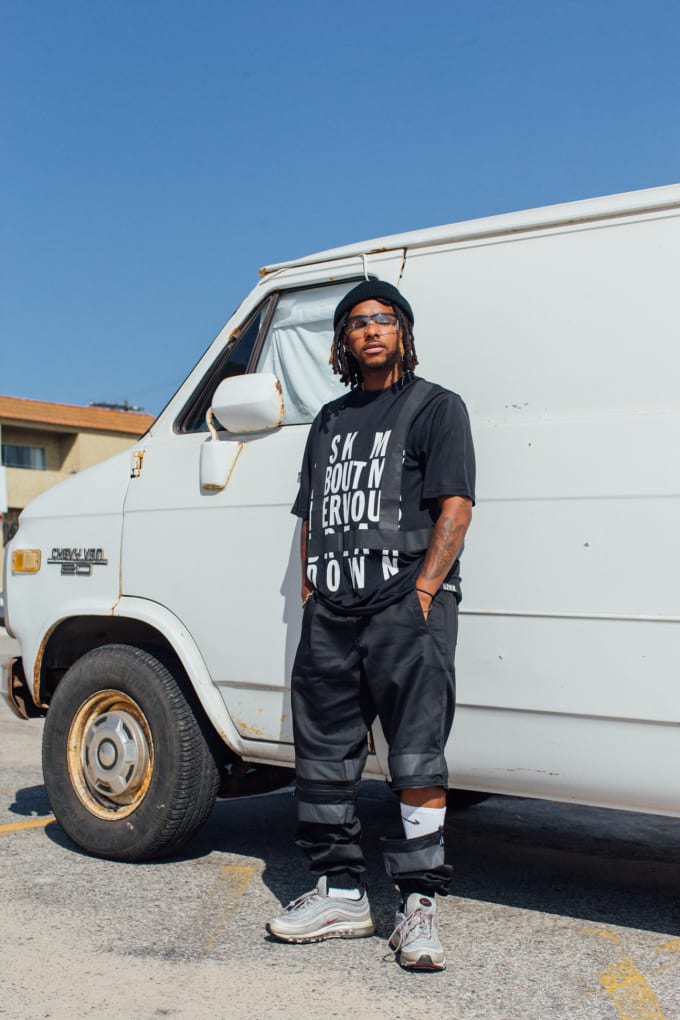 Although you've showcased your art across a multitude of platforms, from zines to full art installations, you seem to continually return to designing clothing. You've worked with brands like Guess and Incorporated, and even with Virgil Abloh. What about the fashion industry has kept you coming back to designing and collaborating?
It's just another outlet, another platform, another way to talk to people. It's all language for me. I want to learn it and use it. I feel lucky for my opportunities to work in fashion. It's put me in touch with some people who've become incredible friends, and that's pretty much the main goal. Connection.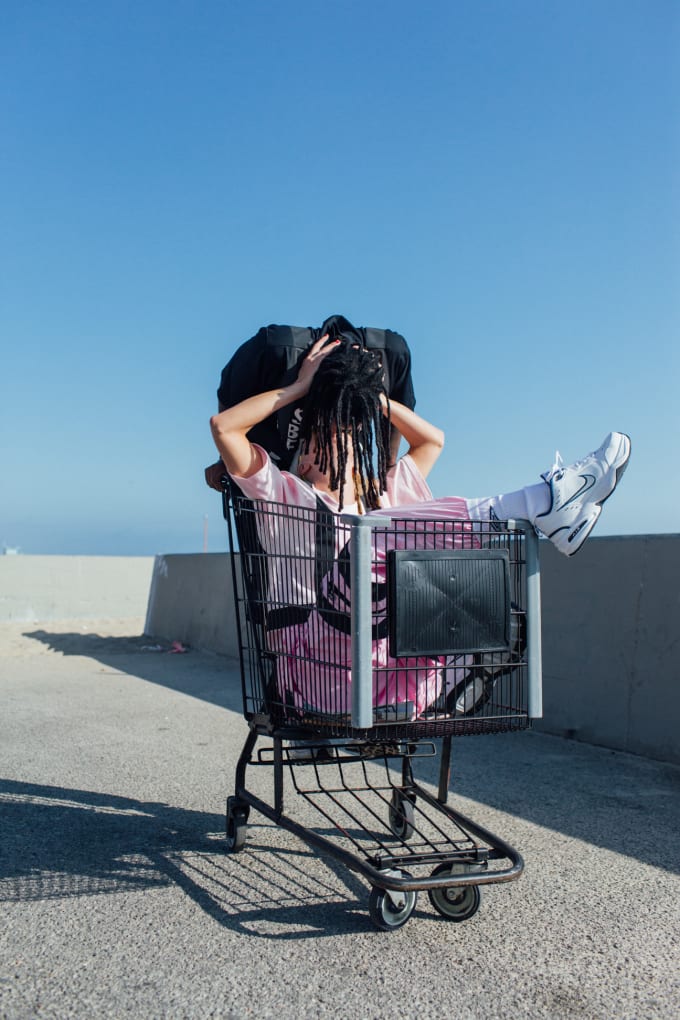 Tell us about your collaboration with Pusha-T for his DAYTONA merch. How did that come about? What did you both want to accomplish with the merch?
That happened very quickly and I worked on it with my studio mate Savage James Rockin. The Pusha designs are a style that James and I have busted over the last few years, bold and effective. I love that DAYTONA record and I am hyped to have a hand in part of the visuals.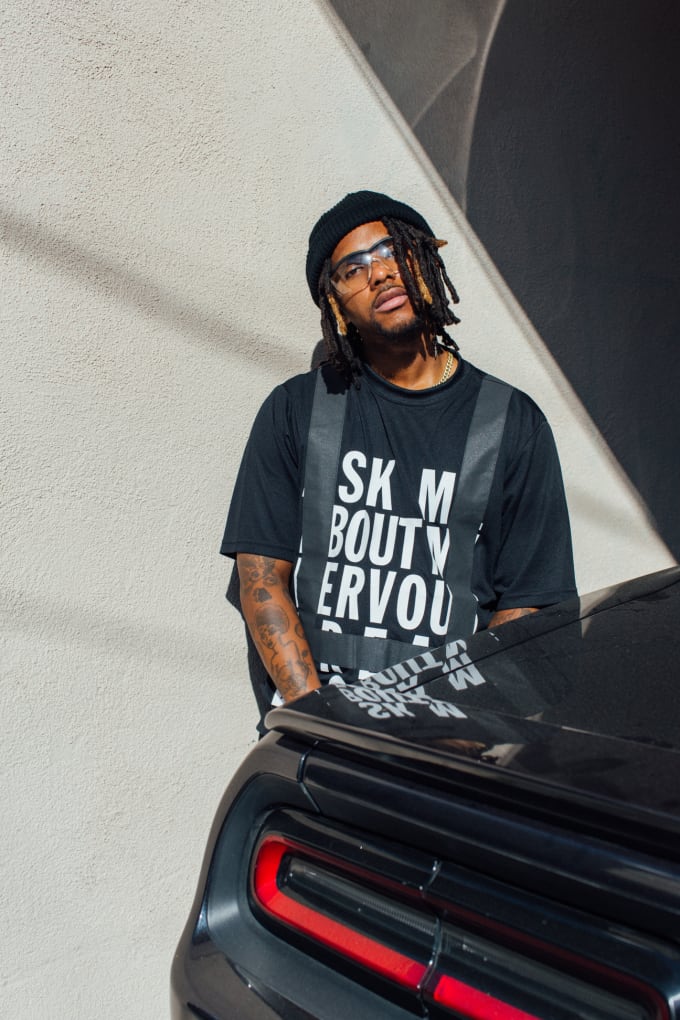 What about Some Ware, your collaborative brand with Brendan Fowler? What's next for the brand?
Some Ware with Brendan is one of my favorite things I've been involved with. Brendan and I can make most situations joyful, no matter how awkward. I think he's a brilliant artist and I'm honored to work on this project with him. Coming up next we have a collaborative set of gear with No Vacancy Inn, deep friends, getting deeper. Also more more more.