Stone Island Talk is the Facebook group that has been bringing the Stone Island community—old and new—together. Ahead of their upcoming event 'Mass Appeal' headed up by Big Zuu and Capo Lee, we got to talk to Cris and Curtis of the admin team about all things Stone Island, and the group's role within the wider community. 
COMPLEX: What was it that made you fall in love with Stone Island, and were there any specific products that drew you in?
Cris: For me, the love affair with the brand started when my older brother gave me a jacket that was given to him by my dad. I've always liked mixing sportswear and military styles, so Stone Island was a natural next step. The 2009 Ice Jacket Camo was a game changer for me because of the technology involved; at the time, I was unaware that the Ice Jacket was first made in 1987, so from then on I maintained a keen interest in the brand's history. I now own around 60 jackets and various other pieces.
Given your extensive knowledge of the brand, if you could bring back one product from the archives, what would it be?
Cris: I have a list of about 20 pieces that I've been hunting down for years! But if it had to be pinned down to one, it would be the original Ice Jacket from S/S 1988.
Curtis: I would love to get my hands on the original Raso Gommato Nero Cover jacket from 1988.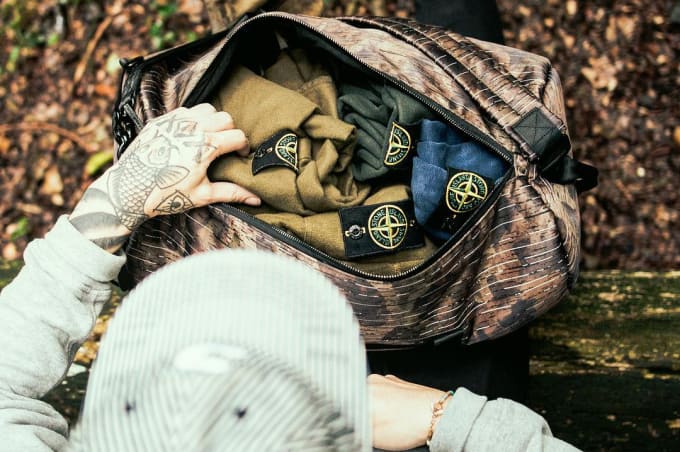 There seems to be a lot of discourse amongst the Stone Island community concerning the direction the brand has taken recently with collaborations with Nike and Supreme. How do you feel about where the brand is headed as a result of these collabs?
Cris: I like the idea, but Stone Island has always been about pushing boundaries and I personally don't feel that the mass market collaborations are delivering on this. On the other hand, the brand has opened itself up to a wider market that has allowed for a new generation to fall in love with Stone Island. Supreme, in particular, has re-released a lot of 'throwback' designs, which is great. Anything that moves the brand forward is a plus in my eyes.
As long-time fans of Stone Island, what would you like to see next to ensure the brand's legacy is maintained?
Cris: I'd love to see a groundbreaking new fabric released, like the heat-reactive and reflective pieces they did in the '80s and '90s.
Curtis: SS17 brought us the resurgence of Stone Island Marina and its timeless stripes. I love Marina and always wanted to see more pieces inspired by the classics.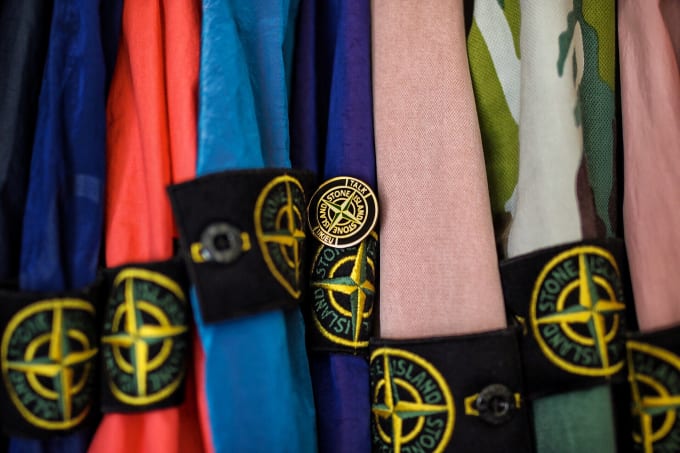 It is clear you both share a lot of knowledge and a close connection to Stone Island as a whole, which has led to the creation of Stone Island Talk. What was the initial thought process behind the creation of the group?
Cris: Unfortunately, the market for used Stone Island is a dangerous game as it's one of the most faked brands out there, and the fakes have only improved. The group was created as a platform on which the community could share collections, gain knowledge, and have a safe place to buy products outside of retail. We pride ourselves on reputation and trustworthiness, with group guidelines to keep people that are not familiar with the brand safe. Beyond the brand, we share a strong community spirit that we love using to come together and raise money for charity.
Activity and engagement have risen massively since the group's conception—do you feel that this growth has benefitted the Stone Island community?
Curtis: 100%! The group is the go-to for anything and everything Stone Island—old and new. There are other groups which are quite specific; a few even prohibit the discussion of Supreme x Stone Island collaborations. I don't think that type of approach benefits the community.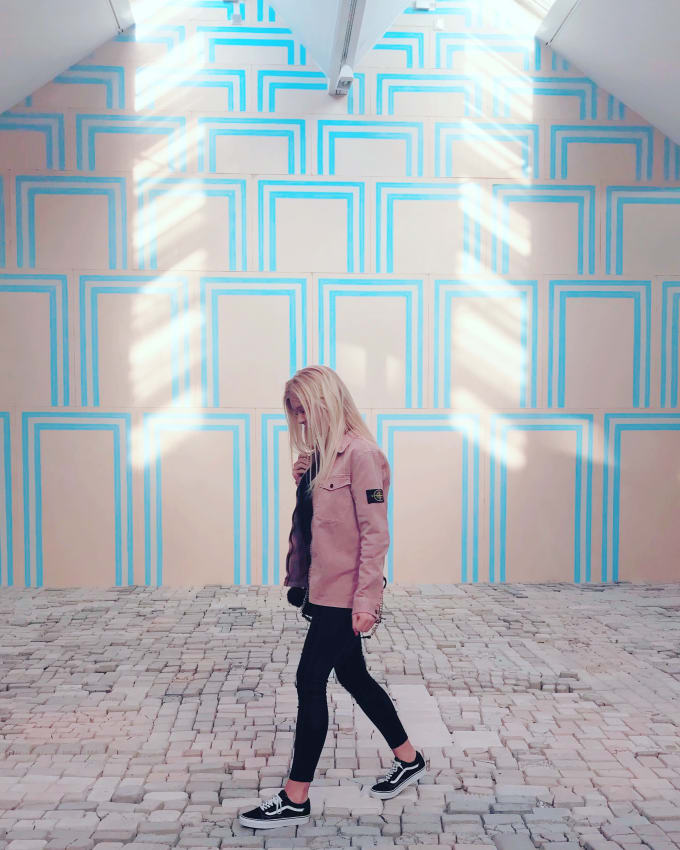 With your first event on the horizon, what can we expect from the future of Stone Island Talk? 
Curtis: We always try to do our bit to give something back and we want to continue doing so. Thousands have already been donated to charities on the group's behalf. After the Mass Appeal event, we're expecting the page to blow up again; we've doubled membership in the past 12 months, and it's still on the up.
What can people expect for your event, Mass Appeal, in March?
Cris: The event will be running with our partners The Massimo Osti Archive, Proper Mag, and Peroni, and is being hosted at Oval Space in London. It's based on the idea of bringing all subcultures together in one place to show our appreciation for Stone Island's history and culture. We'll be showcasing some of the rarest pieces from Stone Island and CP Company ranging from 1982-2017, there will also be an exclusive display from The Massimo Osti Archive detailing the early history of both brands along with the design practices of Massimo Osti. We are hosting pop-up stalls from some of the biggest and best sellers in our community such as Mat's Island, Jazzy Badger and Luna Menswear. We have a mad DJ and PA line-up, Italian stone-baked pizza being served all day, and a full bar stocked with Peroni beer. All profits from the event and 20% of bar takings will be donated to the Grenfell Tower Appeal Fund.
Get a first look at the full event line-up below.