ComplexCon returns to Long Beach Nov. 6 - 7 with hosts J. Balvin and Kristen Noel Crawley, performances by A$AP Rocky and Turnstile, and more shopping and drops.
Secure your spot while tickets last!
Levi's Made & Crafted looked to the land of ice and fire, Iceland, as they began crafting and developing their FW17 men's and womenswear collections. 'Hyge' - a Nordic term that evokes a sense of total ease and community rooted in coziness - formed the foundations on which the collection was built.
Nicolle Arbour and Nick Rendic, design directors for Made & Crafted explored the rich contrasts of Iceland to begin building the collection from the ground up, weaving elements into every aspect, from fabrication to product choices.
How did Iceland as a point of inspiration inform the collections design process?
NR: During some travels through Scandinavia we become interested with the interested with the idea of Hygge and the art of celebrating everyday life. We chose Iceland for its reputation for incredible beauty and extreme contrast.
NA: Loving the link to extreme nature, we decided to travel to Iceland and expose ourselves to the elements. The "Land of ice and fire" inspired all aspects of the collection, from the warm reds and icy indigos to the sharp denim contrasts and the natural warmth of sherpa and shearling.
What was the process of translating these ideas into the collection? 
NR: While in Iceland we were struck by the natural shapes and textures within the landscape. We translated these concepts into the fabrics, exploring shearlings and sherpa, cashmere blends, textured cotton, and wool blends. We then mixed in technical synthetic fabrics within the outerwear to deliver a varied aesthetic.
NA: Experiencing Iceland's beautiful landscapes made for an inspiring start to the collection. We focused on 'fire and ice' when creating the colour palette, and further captured Iceland's beauty through the use of our Snow Flower embroidery throughout the collection.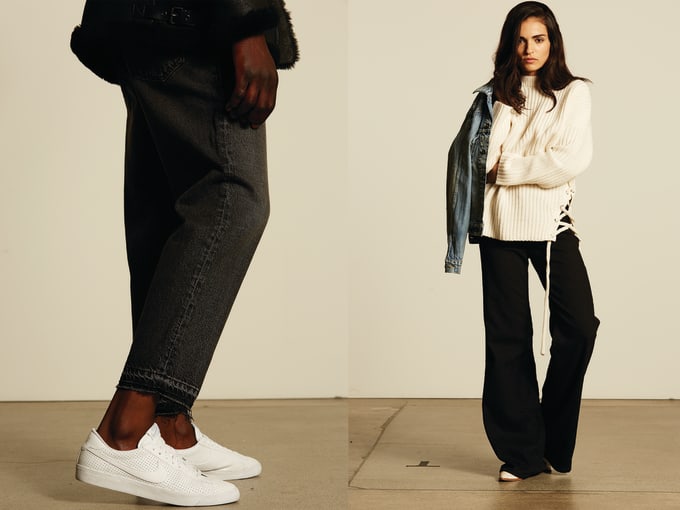 What part of this Levi's heritage was important to maintain while creating something new?
NR: When designing for Levi's Made & Crafted I find it very important to use the heritage as a guide for exploration and excitement. We enjoy using our most iconic silhouettes as building blocks for exploring new fabrications, fits, and concepts.
NA: We are incredibly fortunate to work for a brand with such rich history, and as a designer, I love having that foundation. I focus on what makes Levi's iconic – our authentic denim and Trucker Jacket – and build from there. It's incredibly inspiring to start with these components and have the freedom to dream and create new versions with our team.
As you realise your ideas and begin creating a modern collection, what elements are most important to consider?
NR: I think the most important thing to remember when designing a modern collection is to give people something that they recognize yet is new in some way, such as unexpected fabrications and new versions of something familiar.
NA: I find it's best to always start with what is authentic and what is familiar and give it a modern expression. It's important to me that we stay true to what works in a design and make subtle adjustments or detail shifts that make the product better and more desirable.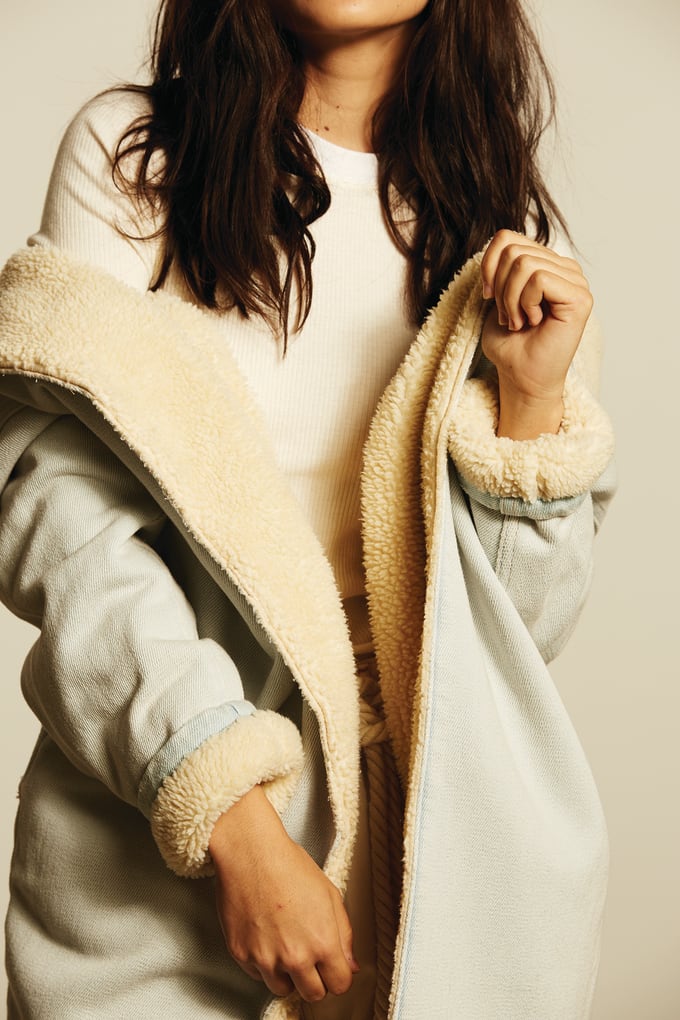 Denim jeans are a staple of Levi's, what are the most important aspects of ideas to consider when recreating something so familiar?
NA: Focus on what makes it a loved, iconic piece, celebrate that, and amplify it. Stay true to the originality, while challenging how things have been done before. It's an exciting challenge.
Which items within the collection would you consider the 'standouts'?
NR: In men's I'm most excited about our shawl collar sherpa trucker, our raw hem hoodies, our cropped wide-leg trousers and our beautiful black shearling jacket. We can't ignore the foundations for every wardrobe - the tack jean in Japanese denim and our cotton/cashmere tees. 
NA: Our Sherpa pieces are extremely soft and I find people are drawn to them and can't help but wrap themselves in the cozy textures…which is exciting for denim. Our Snow Flower styles have a pretty edge and craftsmanship, and I love the different personalities of each one – from faded indigo, to warm red tones, to soft whites. In jeans, LMC has a signature fit, the Barrel, which was created from an oversized 501 that we modernized. This season we added it in brushed denim versions to soften it up.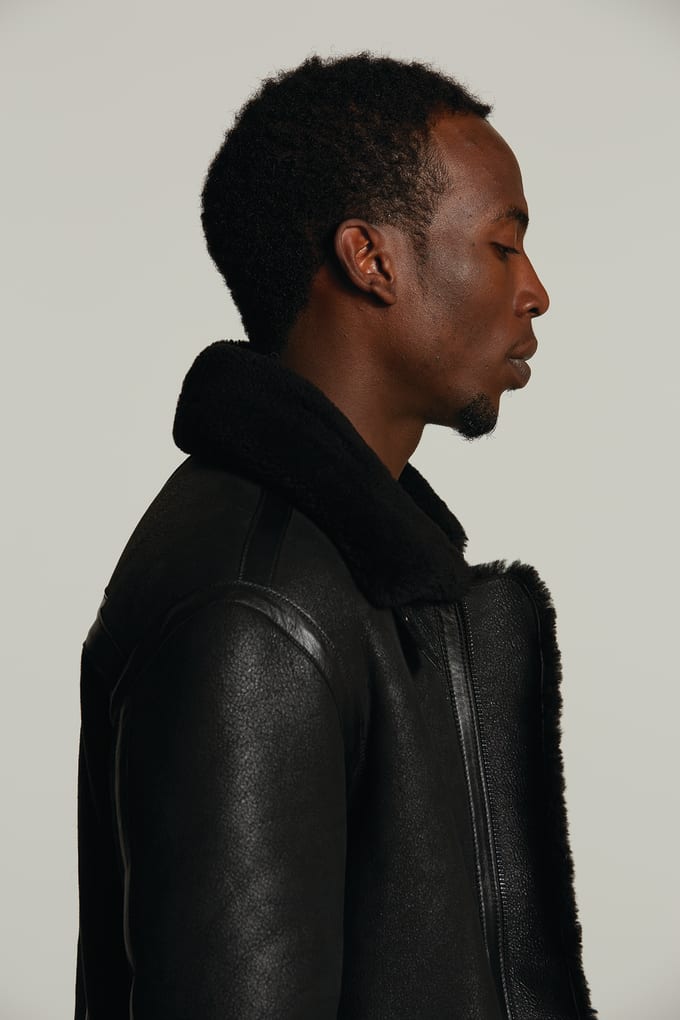 The items you mention focus on quality, in an era of fast fashion do you feel that is important to ensure quality is maintained?
NR: Yes. Quality and craftsmanship are what distinguishes a garment that lasts and becomes iconic to one that becomes disposable.
NA: Quality is a major focus for Levi's Made & Crafted. Whether in our denim, which is built to last and age beautifully or in our ornate, delicate fabrics, which focus on skilled craftsmanship – quality is important throughout the collection.
Moving forward, what is in store for the future and how do you hope to further evolve the legacy of Levi's? 
NR: Look for Levi's Made & Crafted to push our icons further and build on our seasonal successes. 
NA: Our goal is to push Levi's forward. To create the future icons.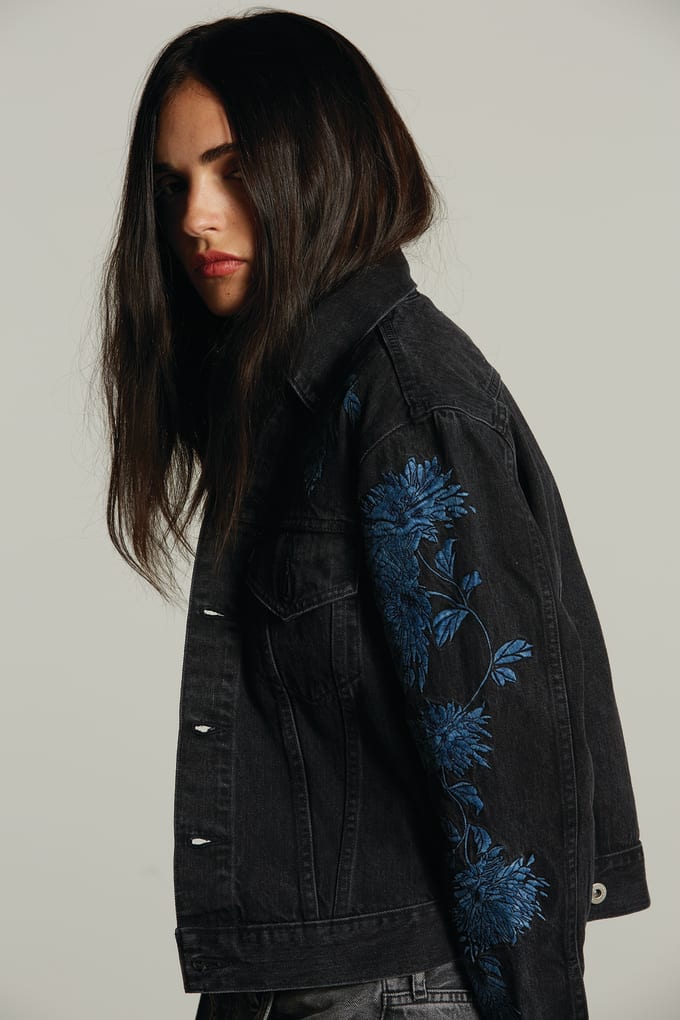 Shop Levi's Made & Crafted FW17 collection online.