Remember those blank Supreme t-shirts that popped up at Kmart not too long ago? They've reappeared—but this time, they're at Rare VNTG, an online vintage store specializing in clothing of "80's and 90's Sports and Hip Hop culture." The store went full meta and printed the word "Kmart" in the style of the Supreme logo over the blank tees. The t-shirts, which were first brought to the hypebeast community's attention via the r/streetwear subreddit, were originally found at the big box department store chain for the very low and unheard of price of $4. Rare VNTG is selling their altered version of the t-shirt for a little more at $60. 
Following the initial discovery, folks went out to buy as many of the blank Supreme shirts as they could find. Resellers quickly flooded eBay with postings for the shirts, with jacked-up prices. ​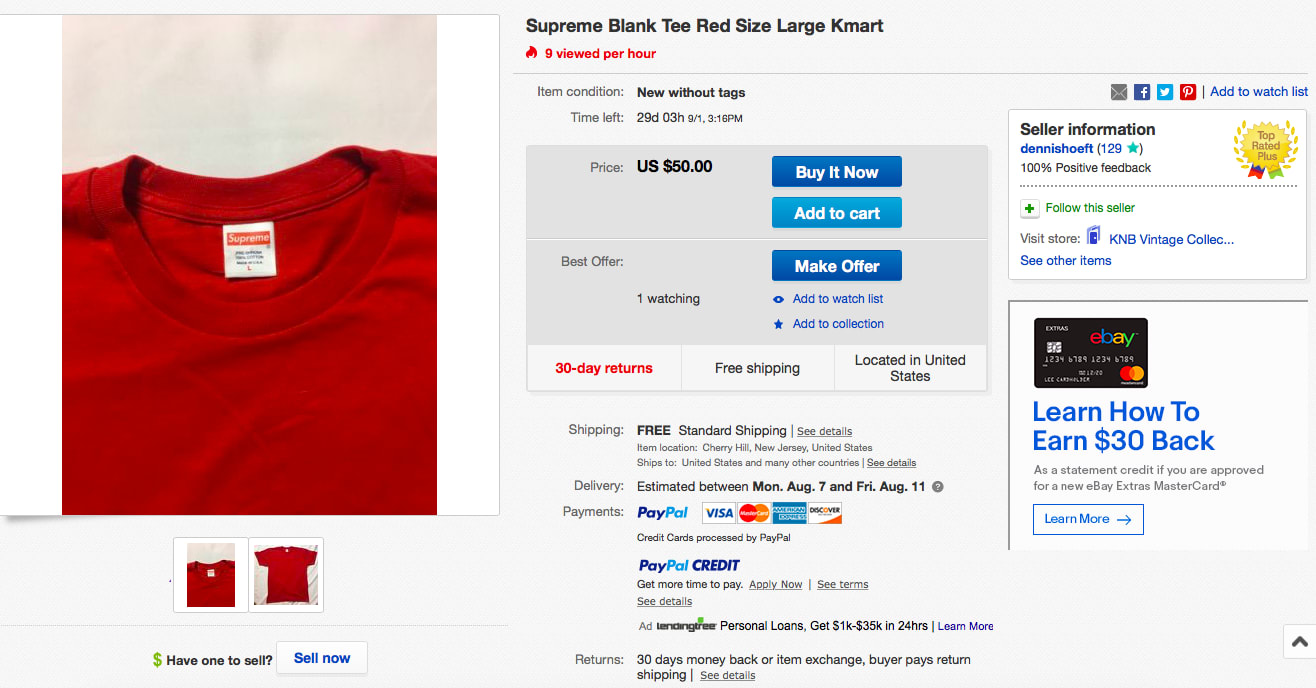 Kmart quickly realized their mistake and brought out the scissors to cut off the highly sought-after tee tags.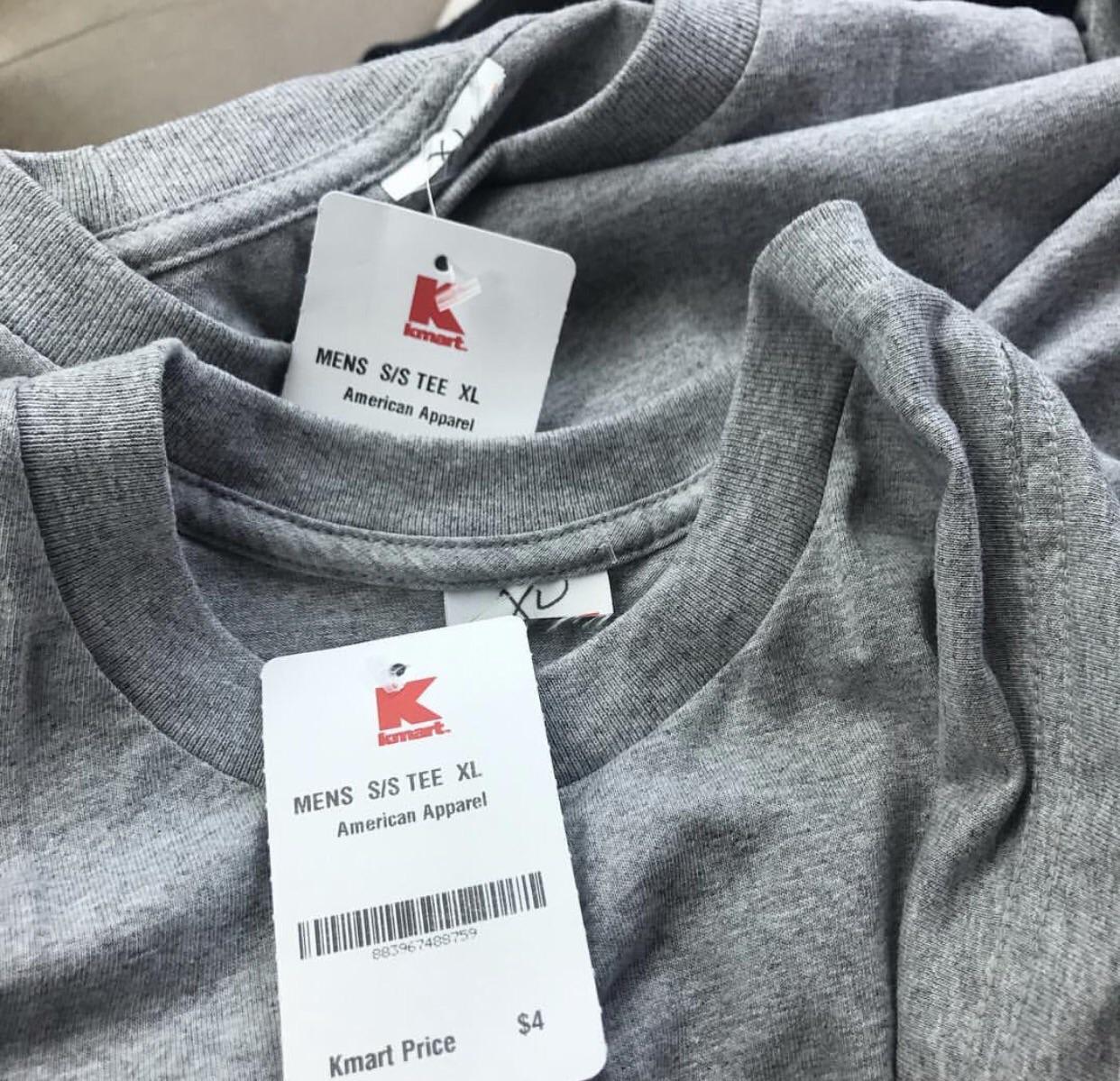 hkZzA2YzE6NR_2vRM1IeU8pch7Dqu4oN
Rare VNTG's Kmart by Supreme t-shirts are available in two colorways, but they're selling pretty quickly. The white version of the tee is already sold out, and there are only a few sizes left in the red colorway. If you're feeling it, make sure to press the purchase button fast. 
In other Supreme-related news, the clothing brand recently released the lookbook for its Fall/Winter 2017 collection. It includes some particularly interesting items, like chopsticks and a sake set.