Looking to add some '90s grails to your wardrobe collection? Then you can't miss this two-week event at Opening Ceremony.
Starting today, OC's NYC flagship will host the second installment of #FashionPorn, a pop-up series by upscale vintage shop Byronesque. The event, aptly titled "Oporning Ceremony," will present more than 300 rare pieces from designers like Raf Simons, Balenciaga, Helmut Lang, and pieces from Vexed Generation's archives. There will also be an entire room dedicated to old-school Margiela gear.
"This is perhaps the best collection we've ever had," Gill Linton, CEO and editor-in-chief of Byronesque, said in a press release. "The '90s was the last time fashion was at its most creative and, while that's starting to change, we still think it's essential to uphold the creative defiance of these important vintage designers and the culture they created. When I met Humberto [Leon, OC's co-founder], I knew we'd found our spirit animal."
In conjunction with NYFW: Men's, "Oporning Ceremony" will also mark the first time Byronesque will offer menswear items.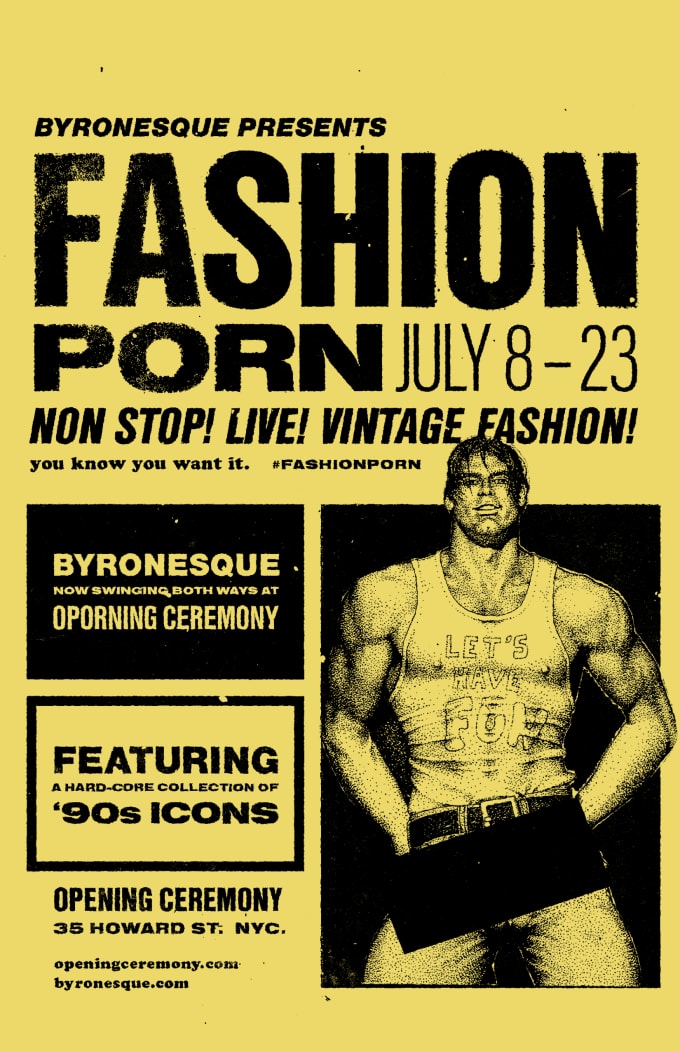 ​​You can check out some of the pieces, which were sourced from collectors around the world, in the images below. "Oporning Ceremony" will continue through July 23 at 35 Howard St. in NYC.