ASAP Ant founded Marino Infantry, a skate-inspired brand, nearly 10 years ago. According to him, Marino Infantry's big break came when ASAP Rocky wore a Marino Infantry T-shirt in the "Peso" music video. "The brand's been around since I was 14, but it didn't really hit until Rocky wore that," he says. "People wanted anything they saw him wear."
After a brief hiatus ("Me and my partner had a disagreement," he says), Ant is now, with some help from his 19-year-old protege Crizko, working to revamp the brand and push it further along. He's redesigned the logo, put together a skate team, and has steadily been releasing product. You may have caught its logo—blinged out skate decks—on the backs of several ASAP Mob members and plenty of their affiliates. 
In an exclusive interview, ASAP Ant, who stopped by Complex's offices the day after Yams Day, talks about how Marino Infantry came about, what he thinks about people who wear skate brands but don't skate, and what's next for him.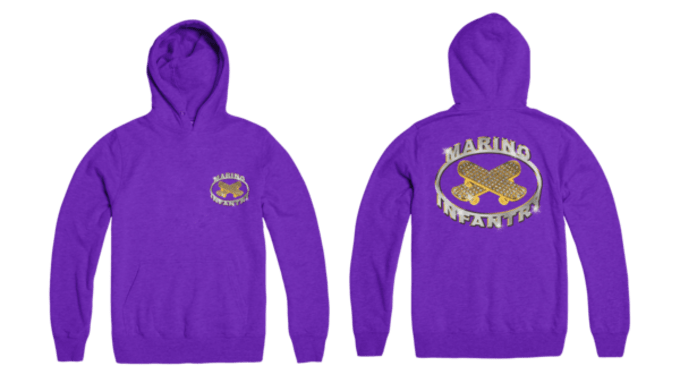 When and how did Marino Infantry first come about?
Marino first came about when I was 14 years old. I had a partner but we had a disagreement. He wanted to do jeans, like when True Religion and Rock and Republic were poppin' off. I was like, "Nah, we can't do jeans, let's do streetwear." That's what I knew, like Stüssy and Supreme.
Where does the name come from?
It's just a brand name. It sounds rich. Marino, Gucci, Louis [Vuitton], Prada. There's no meaning behind it. It's not that I fuck with [former football player] Dan Marino, it's not a football reference. It just sounds fresh.
How would you describe the brand now? Is it a skate brand first or still streetwear?
It started out as a streetwear brand, but it was always inspired by skating. There wasn't a skate team—we always planned on having a skate team though—but it was inspired by skate culture, like [Pharrell's brand] Ice Cream and shit like that.
When did you decide to redesign the logo and revamp the brand?
Marino got redesigned in 2015, going into 2016. When it came out, we had done a pop-up shop at 3 Great Jones St. at this store called Memes, and that was one of our biggest breaks. [That drop] was inspired by [Raekwon's debut album] Only Built 4 Cuban Linx. If you Google it, it was inspired by old hip-hop designs. For instance, in 2010, we redesigned the Riker's Island T-shirt Raekwon and Ghostface had. It was in green and orange, and we called it "Marino's Island C-76."
After the "Peso" video came out, I got into a disagreement with my partner and we closed Marino down. But then I was like, "Yo, I need to bring this shit back." I wanted it to be on some skate shit. That's what the whole aesthetic is. I've talked to skaters and they say that the skate culture is dead and it needs a breath of fresh air. It's too much old people, you feel me?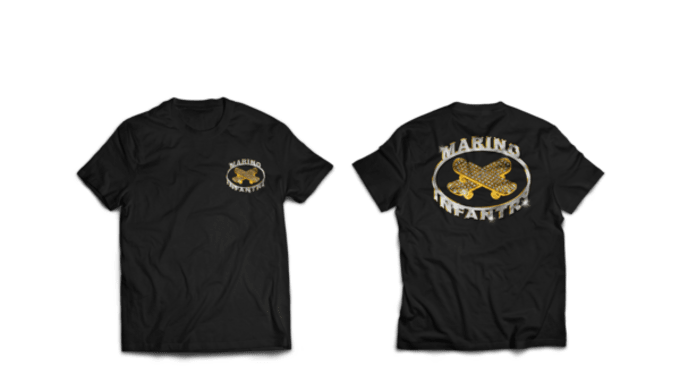 What's your own personal background in skateboarding?
I've never skateboarded. I can't skateboard worth a lick. I just love skate culture and have always been a fan of the culture, like Tony Hawk and Stevie Williams. I went to my first Street League Skateboarding competition recently. My boy took me and he was skating with Lil' Wayne. I saw Chris Joslin there and some other skaters. It was amazing.
I wanted to go to the X-Games when I was little, but it was always in Texas or L.A. so my mother was not doing that, but I never skated. I'm just a fan. I think BBC and Ice Cream could've gone way harder with what they were doing.
What would you have done differently with BBC or Ice Cream?
Honestly, it was good as is, but I think they could've pushed the envelope even more. I remember in the interview you guys did with [ex-Ice Cream skater] Jimmy Gorecki, he said after Reebok didn't agree with their vision the whole thing got shut down. I know real street skaters won't want to be in no X-Games, but wouldn't it be cool if we see a skater in the X-Games rocking a Supreme box logo? Like an X-Games exclusive? That's what we're trying to do. I want my skaters getting gold medals and being in Mountain Dew Tours and Red Bull tours. I want them to get money. I want them to be like the LeBron James of skating.
There are a lot of skaters who think it's wack for non-skaters to wear skate brands. The editor-in-chief of Thrasher recently said he doesn't want celebrities wearing their tees and hoodies. How do you feel about that?
You can't stop that. It's the same way that Gucci may not want kids in the inner city wearing their brand. But that's where the sales come from. Kids will go broke over Gucci or Louis [Vuitton]. Mothers will bust their asses to buy their son a Gucci belt. I respect their opinion, but you gotta be open-minded, bro. We're in 2017. I understand you want to be true to the art, but c'mon. I know Supreme probably don't want 2 Chainz wearing their stuff but you can't stop that. They're just fans of the clothes.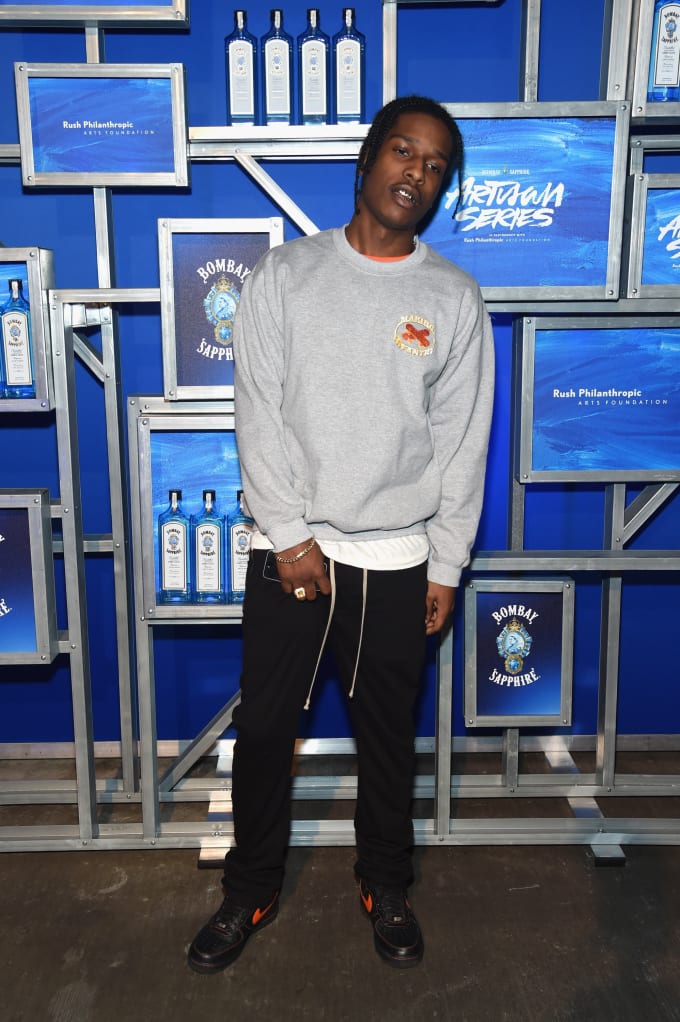 Do you have any plans to expand and design more than hoodies and tees?
We want to make everything underneath the sun. We want to get the point across with the T-shirt designs and the hoodies, and then maybe we'll make some cut and sew coaches jackets and other things. We just want to keep it simple with crewnecks, T-shirts, hoodies first.
I always see ASAP Mob rocking Palace and Bronze. What are some of your personal favorite skate brands?
Honestly, I'm not really into streetwear and skateboard clothes like that anymore. I only ever owned maybe like six Supreme items in my whole life. But I'd say maybe Stüssy. That's all skate, street, and surf. And Fucking Awesome, for sure. I remember seeing them a lot back in the day. Bronze is cool. Oh! Public Housing Skate Team. Shouts out to them. They're doing it big, for real.
What do you think about the Supreme and Louis Vuitton collaboration?
That's amazing! That's bridging the gap between streetwear and high fashion. Nobody can't say nothing about that at all. Who would've thought that back when you saw the Supreme box logo in Kids that Supreme would be having a collaboration with Louis Vuitton? C'mon. The doors are open. Three years ago, none of that was possible. Like Moncler and Off-White? A couple of years ago, people would be like, "What? You want to get a Moncler collaboration? You're stupid, it's not going to work." Now you see how it is. The door is open and people's eyes are opening up.
Do you look at other brands for inspiration for Marino Infantry?
No brands, just culture. Just '90s skate culture. I don't look at Supreme clothes for inspiration. No Palace, no Bronze, no nothing. We got our logo from Cash Money, and I'm not a hypebeast kid that just started bumpin Cash Money records either. I was bumpin' that when I was young. I bumped the Hot Boys' Guerrilla Warfare album back when I was little. I'm from Baltimore, bro. "All Eyez On Me" by B.G. Man, free B.G. Shouts out to all of them. Shout out to Turk. Birdman, what up? Mannie Fresh, what up? Lil' Wayne, what up? Let's get this skate team poppin'.
Marino Infantry is only available online right now. Do you want the brand to be in retailers, like Dover Street Market?
It's exclusive to the online shop for now and a couple of shops overseas, like in Japan and London. We don't want it to blow up that fast. But I can see our shit in Barneys. I would want my shit in Neiman Marcus, I ain't going to lie. And Nordstrom, for sure.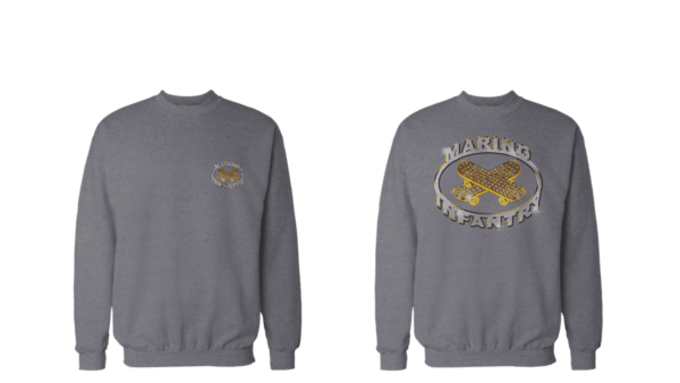 Is the goal to eventually go beyond skateboarding and appeal to the masses, like Supreme or Palace have?
Man, we want to take shit to another level. At the same time, we're going to stay true to skate, 'cause we want to bring money to skateboarding. I want to be a breath of fresh air.
I just want people to know that I've been doing this since I was 13 years old. I could've made $1 million when Rocky wore the T-shirt in "Peso." How much money do you think Black Scale made? I don't need to say any numbers, but people know what's up. I could've made $10 million but God was telling me I wasn't there yet. If I had all that, I would've ran through all that. I wouldn't be doing this interview. Everything takes time. Jay Z was 26 or 27 when he dropped Reasonable Doubt. Y'all gotta stop rushing things.