It's been about 24 hours since Kendall Jenner's September Vogue cover was revealed. Although Neil deGrasse Tyson has not returned my calls, the world is still spinning, as far as I can tell. The reaction from certain corners of the internet, however, would lead you to believe otherwise.



This outrage feels like déjà​ vu from two years ago, when Kendall's half sister Kim Kardashian graced the cover of the magazine's April 2014 issue with her husband Kanye West. That news was greeted with similar disdain; at the time, Scooby-Doo 2: Monsters Unleashed star Sarah Michelle Gellar even tweeted that she was going to cancel her Vogue subscription, a threat that surely sent a chill down Editor-in-Chief Anna Wintour's Prada-clad spine.
The outcry over Kendall's cover was predictable. The extended Kardashian clan and Vogue both occupy a rigid space in the pop culture zeitgeist. Even though they've been placed in opposite corners—the Kardashians as unsophisticated, fame-hungry reality TV stars; Vogue as an arbiter of inaccessible, aspirational "good taste"—we demand that they both stay in the spot they've been assigned. Anytime one steps toward the other, no matter how much sense it makes in the cultural climate of 2016, it invokes a certain amount of horror and angry hashtagging.

Nearly every fashion industry achievement Kendall has earned has been treated as controversial. Since her first major runway gig walking for Marc Jacobs, she has been slammed with criticism from all sides, mostly stemming from accusations of nepotism or of being "famous for being famous." Rebel Wilson refused to present an award with her at the MTV VMAs. Model Stephanie Seymour said the term "bitches of the moment" is a more apt description for Kendall and Gigi Hadid than "supermodels." Former designer Calvin Klein took a break from his responsibilities as the Crypt Keeper to criticize the current team at his namesake label for their decision to hire Kendall for an ad campaign.
Even the article that accompanied her Vogue cover devoted a decent amount of ink to justifying the decision to put Kendall front and center in their biggest issue of the year. Vogue writer Jonathan Van Meter quoted Jacobs and Riccardo Tisci of Givenchy swearing up and down that they hired her based on her merit as a model alone; Van Meter went out of his way to describe just how different she is from her paparazzi-courting sisters.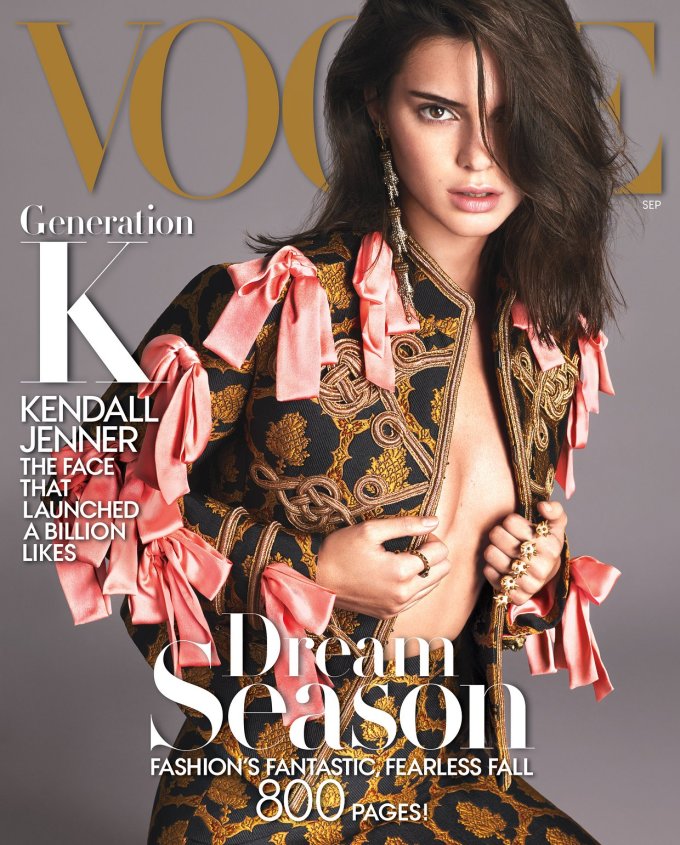 People, apparently, care a lot about what Kendall Jenner does and does not deserve. I'm not here to say whether she is worthy of a Vogue cover, mostly because the notion of someone deserving to be on the cover of Vogue is a ridiculous thing to debate. After all, it's not like Mert and Marcus wrapped her photoshoot and immediately handed her the nuclear codes. But, I do have some thoughts about where exactly Kendall fits in the context of other cover stars throughout Vogue's recent history.
What, for instance, made Jewel (January 1999 Vogue cover star) a more welcome presence in the magazine's spotlight than Kendall? Was it her book of poems, A Night Without Armour, notoriously savaged by MTV's Kurt Loder, that positioned her as acceptably high-brow? Or perhaps her noted yodeling skills impressed Anna Wintour? And who will be better remembered for their contribution to the state of fashion Vogue reflects, Kendall or Britney Spears (November 2001)? Or Ryan Lochte (June 2012)? Or perhaps Blake Lively is due for her fourth Vogue cover, given the acting chops she displayed this summer in her performance opposite a seagull in The Shallows. Why keep one of the great talents of our generation waiting for a four-peat, Anna? Give the seven people who watched The Age of Adaline on a redeye flight what they want.​
Maybe Kendall is the product of nepotism and is famous for being famous. If only we could turn back time to Vogue's glory days, then, when real stars like Ivana Trump—a woman famous for being temporarily married to an orange racist—smiled back at us from newsstands (May 1990). Or when Elvis' daughter, Lisa Marie Presley, appeared up front twice (April 1996 and August 2004).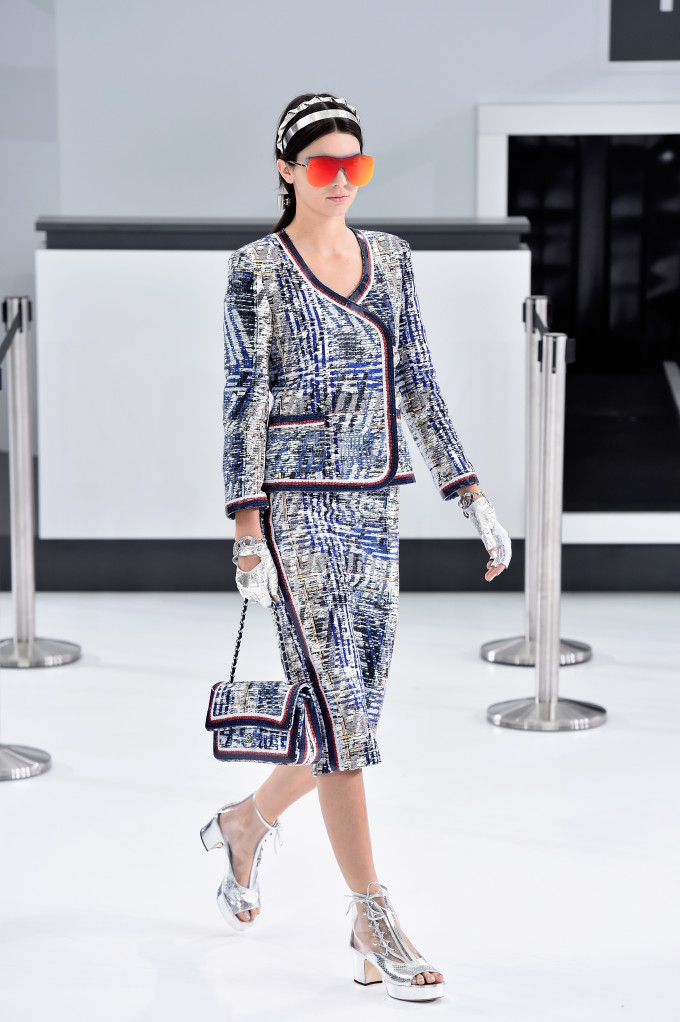 Nevermind the fact that Kendall is actually—​brace yourself—a return to form for the magazine, that, until the '90s, favored models on covers far more often than musicians and actresses. And put aside the fact that Kendall is working with the same caliber of designers and labels that classic Vogue cover stars like Seymour, Cindy Crawford, and Naomi Campbell did in their prime. This kind of thing is simply what Vogue does, what they've always done, and what they'll continue to do. The Vogue in the minds of those offended by Kendall's spot isn't actually a real thing. 
Vogue is only Vogue because it has maintained its relevance for decades by following the cultural conversation as often as it leads it. With her massive fanbase and ever-growing resume of top-tier gigs, Kendall, to paraphrase Beyonce, is that bitch who is causing all that conversation, internet trolls be damned. In some ways, there's no place other than the cover of Vogue for her to be.