Tuesday, Gucci Mane premiered his new video for "Gucci Please" on Vogue and also gave the publication, which is still probably best known for its high-fashion spreads and September issues, a lengthy interview about his style transformation.
The gut reaction to this is that it seems odd for both parties, but the more interesting, simmered-at-a-low-heat take is that it speaks volumes about where both Vogue and Gucci Mane are headed. "At first glance, perhaps Vogue and Gucci Mane don't seem necessarily analogous, but we were really quite excited by this project and certainly his renewed sense of self," Marjon Carlos, senior fashion writer for Vogue.com and the writer behind Gucci's profile, told Complex via email.
However, Carlos is quick to note that Vogue has been building its stable of connections in the rap industry for some time now. Pharrell and Kanye West are the obvious names—the latter covered American Vogue with wife Kim Kardashian before—but the publication has also covered Ty Dolla $ign, Future, Wiz Khalifa, and Snoop Dogg in the past. However, premiering a music video from the Atlanta-based rapper (who before his incarceration wasn't thought of as the type of capital-F Fashion persona that Vogue typically traffics in) is a big deal. Covering Gucci Mane and covering known fashion personalities like Pharrell and Kanye and Wiz Khalifa are two different things.
That's why getting Vogue's stamp of approval is as much a big deal for Gucci Mane, who is clearly trying to make a name for himself as a person in the fashion world. Since his release, Gucci has starred in a commercial for Supreme, made a name for himself as Summer Sixteen's best style icon, and even covered The Fader's fall fashion issue. He's clearly making moves in this sphere, and a profile in Vogue is the dressing on top of his kale salad.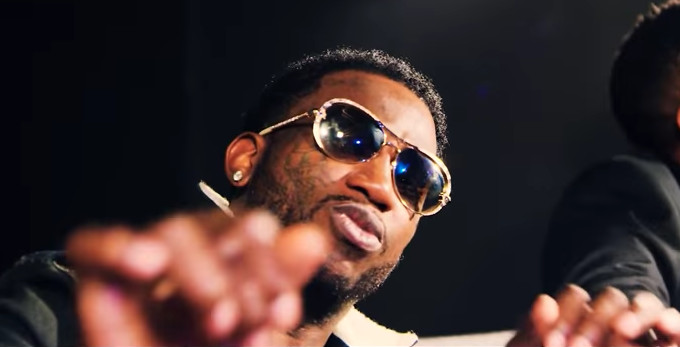 "Focused, sober, and just genuinely excited, that spirit has obviously flowed over into the way he presents himself visually," Carlos says about Gucci's new healthy lifestyle and how it translates into the way he embraces fashion. "Like his new sound, his new style reflects where he's at at 36 and several albums/mixtapes later. His visual expression is so drastic people thought he was a clone, after all!" Gucci Mane's representatives did not immediately respond to Complex's request for comment.
Vogue recognizes how important hip-hop in general is to fashion and covering Gucci Mane now comes with the territory. "Hip hop's approach to luxury is organic, genuine, and sometimes over the top, but always impactful," Carlos said. "Rappers are some of the biggest cultural producers after all, and have since the genre's beginnings used extravagant fashion to bring their OTT onstage personas to life."
It certainly has not escaped Vogue staffers that to remain relevant it has to cover large topics that might not necessarily be in what people consider its wheelhouse. A prime example of this is its recent Skate Week, which had its moments (despite some gaffes) and was an admirable effort that saw the publication bring on skate consultants.
Premiering a Gucci Mane video that features more twerking women than it does fashion (the Balmain jacket worn over nothing is the standout) speaks to the way Vogue is evolving and taking newly minted fashion enthusiasts like Gucci Mane along for the exciting ride. "Obviously, [rappers] come to luxury in a different mode and put their own spin on it," Carlos said. "Gucci Mane quite literally named himself after a storied Italian heritage brand. That's invigorating to watch, cover, and discuss."