Saturday was huge for Frank Ocean and his fans. Not only did he finally release his second studio album, Blonde, the singer also dropped his highly anticipated zine at various pop-up shops in the U.S. and London.
The publication, which was given away for free, features a mix of photography, illustrations, and essays among the 366 pages. Names like Kanye West, Killian, and photographer Nabil are credited in the project, which, of course, features work by Ocean, as well.
One of the highlights of the publication is the singer's poem titled "Boyfriend."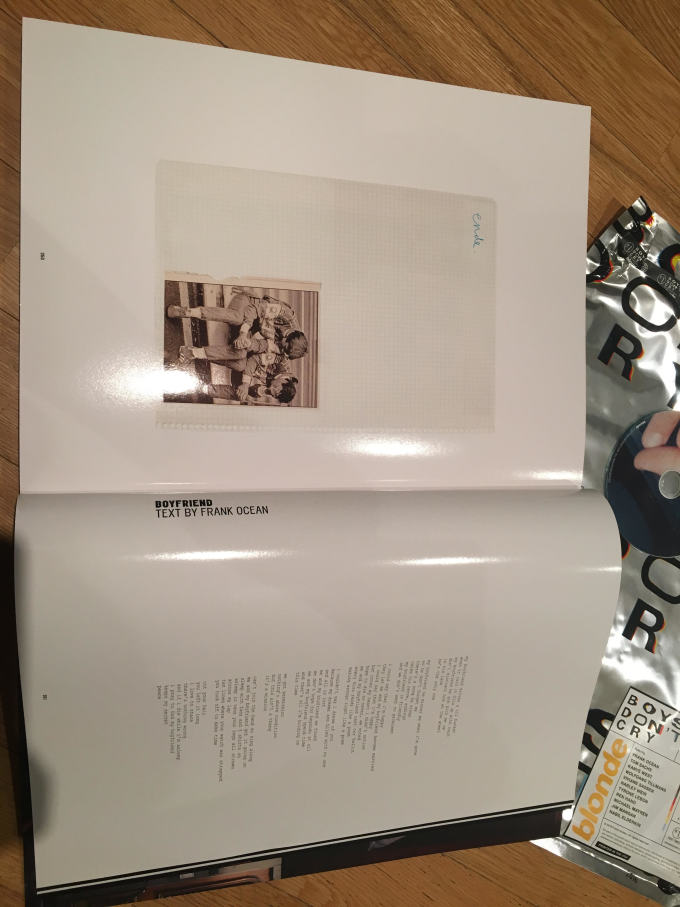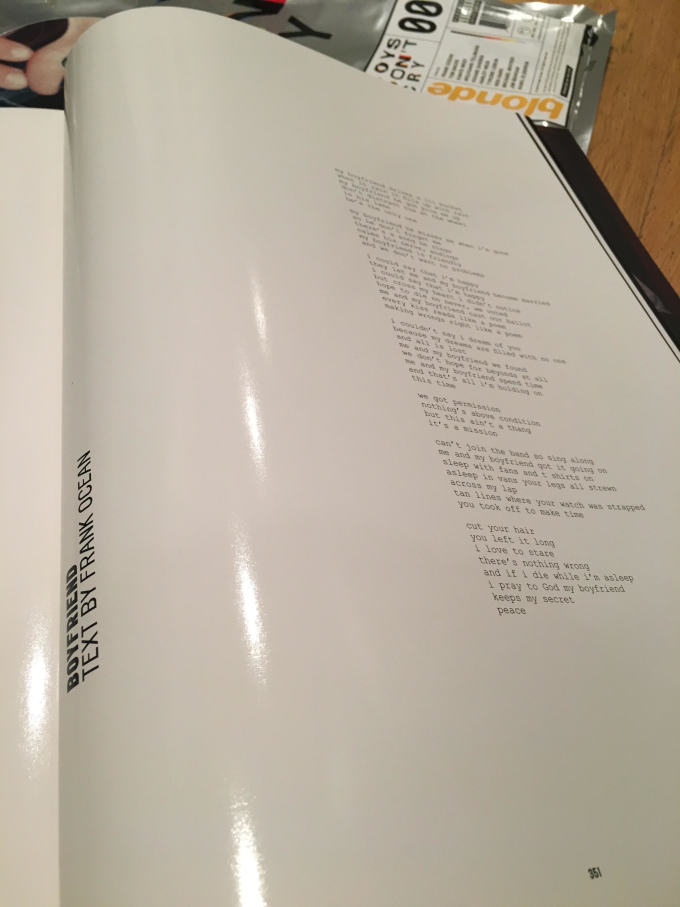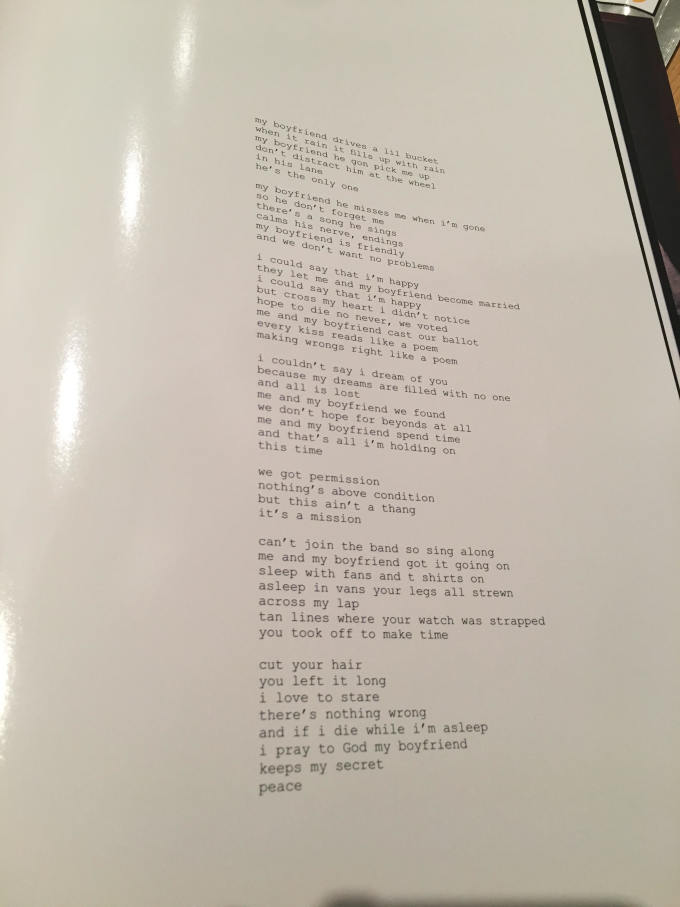 Earlier this month, several of the zine's images were reportedly leaked on the internet. It was at that time that we got a little taste of what Ocean had up his sleeve. Nabil confirmed to The FADER that he and Lil B were, in fact, involved with the zine, while artist Vasilla Forbes posted Instagram photos that suggested her involvement. All that speculation has been finally put to rest, though, as people across the world have finally gotten their hands on the publication.
But for those who were unable to attend one of the pop-up shops—or for those who decided to keep their copies sealed so they could post it on eBay for big bucks—we've included several pages of the"Boys Don't Cry" zine above and below. Note: Kanye's contribution comes from the McDonald's pages. You're welcome.