On May 20, Kanye West announced he was taking his The Life of Pablo pop-up shop to Los Angeles. However, the new pop-up isn't just a carbon copy of the million-dollar-maker 'Ye brought to NYC. The rapper-designer's creative director Virgil Abloh tweeted last night, "everything new," before deleting the corresponding Instagram post it was linked to. However, the tweet was a sign of things to come and since the pop-up's opening, we've seen a whole new range of TLOP merch. 
There's new clothes similar to the "No More Parties in L.A."-themed sweatshirt the rapper recently started selling online. The peachy colorway also seems to be inspired by the sunshine state. Kanye is also offering new merch inspired by TLOP tracks "Wolves" and "Famous." There are also tees that pay homage to Calabasas, a swimsuit, hats, and a couple pieces of outerwear, including a Coaches, Bomber, and denim jacket.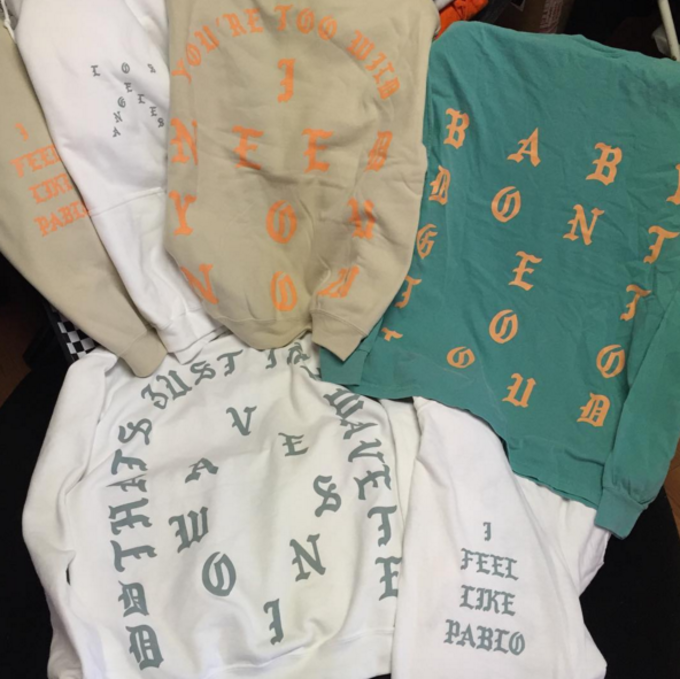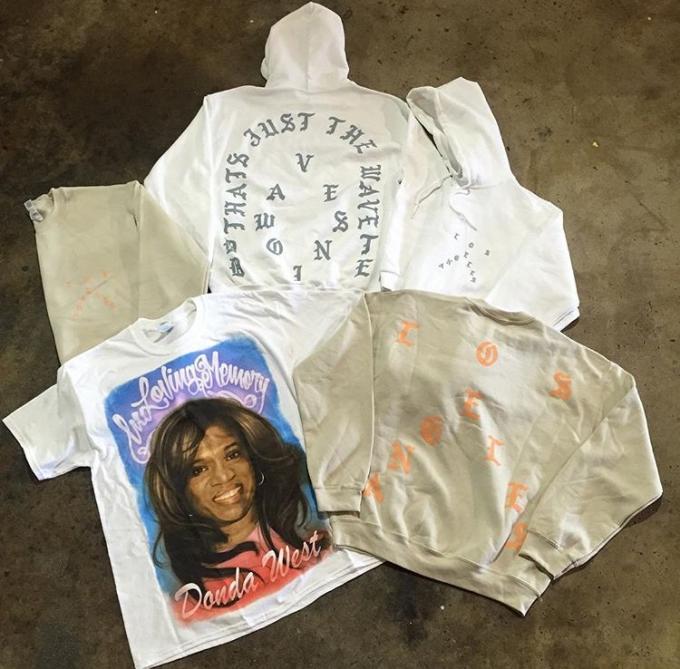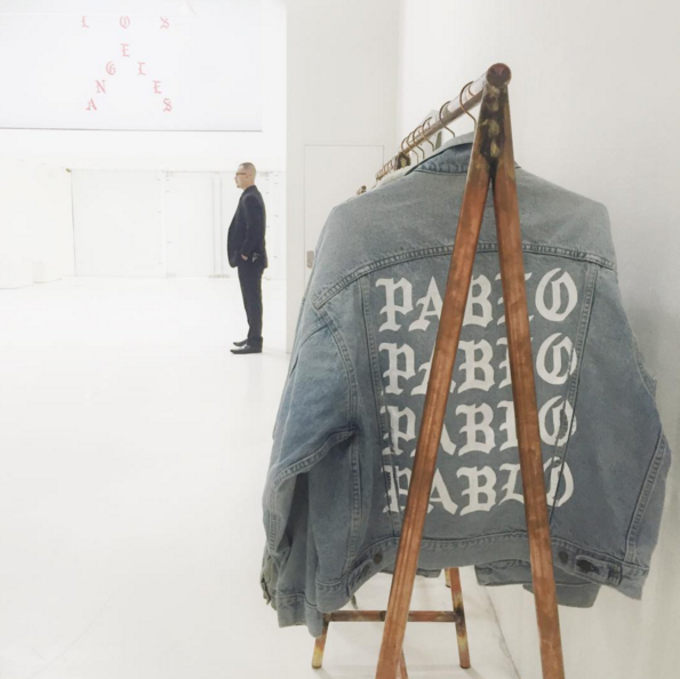 Fans started lining up outside the shop's location soon after West's tweet.
By the next day, the line was out of control. 
The two-day pop-up store located at 441 N. Fairfax—the same location as Drake's Views pop-up store—is open from 11 a.m. to 8 p.m. Saturday, May 21 and Sunday, May 22.