Last night, Drake dropped his highly-anticipated album Views. Leading up to the release, he dominated the conversation in music, and on our timelines. The album cover art, shot by Caitlin Cronenberg, was turned into memes—and plenty of them. Even Drake got in on the fun last night and Photoshopped himself into photos of Rihanna, Future, PARTYNEXTDOOR, and more to tease the features on Views.
There's been a lot of talk about the Views album cover art, but let's take it back to 2009, when it all started for Drake. 
In February 2009, Drake released So Far Gone—his third mixtape, which he later sold as an EP. "Best I Ever Had." "Successful." "Houstatlantavegas." 
The cover art for the So Far Gone mixtape featured the silhouette of a kid standing on top of white bold letters that spelled out "DRAKE. SO FAR GONE AN OCTOBER'S VERY OWN PRESENTATION" with money cascading down. The EP's cover had a white background with "DRAKE SO FAR GONE" in bold, black letters, and red hearts and money spilling from above. "The whole tape extends from one of my closest friends, Oliver," Drake said about So Far Gone during an interview with Complex in 2009. "One night we were having a discussion about women and the way we were talking about them. It was so brazen and so disrespectful. He texted me right after we got off the phone and he was like, 'Are we becoming the men that our mothers divorced?' That's really where the cover comes from, too. It's just this kid in pursuit of love and money."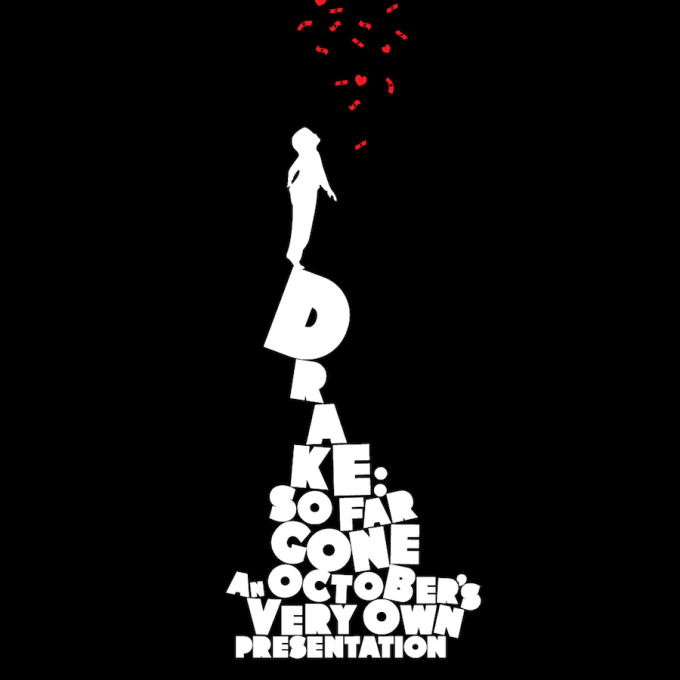 The art was designed by Darkie, a Toronto-based illustrator who specializes in branding solutions and custom typography. Darkie, who has since worked on other projects for Drake and OVO, says he became an artist by accident. "Out of high school, I had no clue what I wanted to do," he tells Complex. "My dad forced me to go to school, so I had to ask myself, 'What do you enjoy doing?' Drawing was the only thing I could think of." He wound up enrolling at the Academy of Design in Toronto for graphic design, and devoted all of his time to the craft. "People always say find a job that you love and you'll never work a day in your life. Design isn't work for me, it's fun." 
But how did Darkie start working with Drake—a collaboration that would later lead to projects for the Toronto Raptors, PND, TOPSZN, and more?
Seven years after the release of So Far Gone, here, Darkie shares the story behind the artwork for So Far Gone and his relationship with Drake.
How did you end up working with Drake?
I started working with Drake through my friend Oliver El-Khatib. He hit me up looking for artwork for an artist he was working with. Life's funny, cause at the time I just finished listening to Room For Improvement, so I was excited to be apart of the next big artist from the city. I had zero idea he'd be who he is today.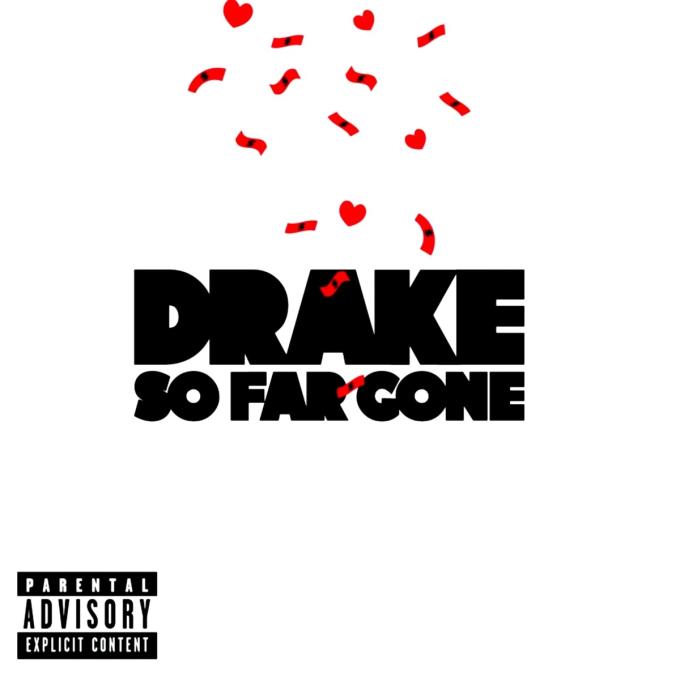 What was the direction for So Far Gone?
Inspiration for So Far Gone was simple. No one knew what they wanted, but they knew they wanted something different. Every rapper you know wants their face on their artwork, and it got to a point that it was super annoying to me. Oliver gave me free reign to come up with something. I sent him a bunch of art that I said I would love to flip and he selected The Economist ad. I flipped the text and instead of a spider the kid was curious about, we added money and hearts. It just felt right with the vibe of the mixtape.
You also designed the artwork for Thank Me Later. What was the inspiration for that?
Thank Me Later was totally different. At this point, Oliver and I had a pretty comfortable working relationship. He approached me regarding doing the album artwork and, of course, I was down. He must have had this one planned out for a while 'cause he had pulled a mood board that was the exact vibe of the theme, which was a play on Hezbollah's propaganda war. It was nuts, but ill at the same time.
Was there any pressure to make the art for Thank Me Later since it was his major label debut?
The only pressure was the timeline. The foolish label heads wanted dumb shit changed like, "Can you please make sure the barcode is this big?" Craziness! I just seen a rock album with a small barcode. That's what I meant about the music business, it was hard for them to let go of small details, they were so stuck in the supposed "only way it will work" foolishness. As long as it scans it shouldn't have mattered how big the barcode was. For So Far Gone, they didn't want us to use the verbiage "Sold at fine retailers." They said it would confuse the target audience. Weirdos man. Little things like that just made the tight deadline feel tighter.​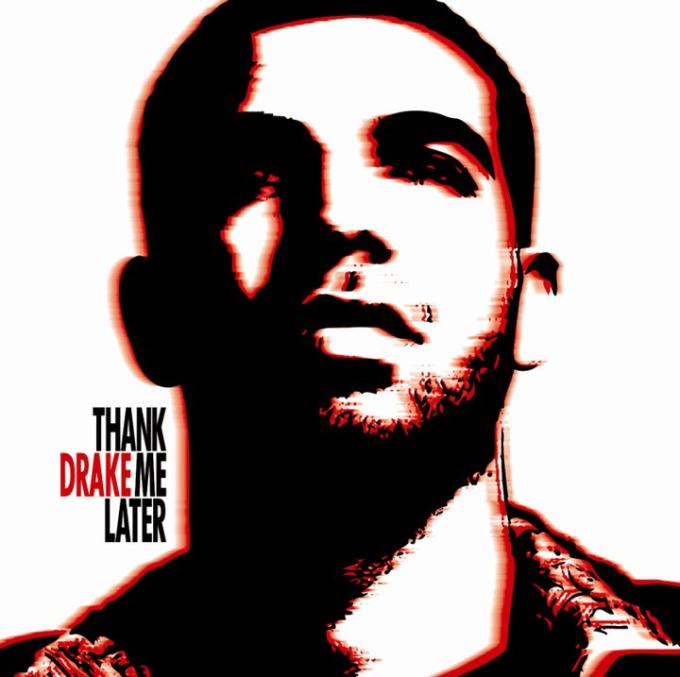 What do you think about Drake's ensuing art work?
I like the new stuff. It's funny, because no matter what he drops, social media is gonna attack it. I just seen so many people fucking up the Views artwork. It makes me think what would have happened if Instagram was around when So Far Gone dropped?
Have you worked on any other projects with Drake?
I've done a lot of stuff in the past. Personal tees for Drake, a bunch of stuff for the OVO brand too, TOPSZN's initial branding, PND's Initial word mark, and a lot of other things. People always want me to post more stuff, but I'm already labeled as the So Far Gone guy, so I never wanted to over kill with OVO stuff.
Tell me about the work you've done for the Toronto Raptors.
The Raptors shirt was a giveaway at the 2014 playoffs. That gig also came through the OVO team. It was a last minute thing, but I'm glad I got to do something like that for the city. Not too many designers can say they've done stuff like that. OVO has given me a bunch of "how many designers can say" moments. My artwork was on an airplane, like an airplane wrapped in my artwork. Hilariousness! ​
How does Toronto influence your art?
I would say Scarborough is a big influence. It's a huge melting pot for many different cultures, so I pull inspiration from random things I see on a day to day basis. 
Check out more of Darkie's work here.