When I ask designer Donrad Duncan whether or not EFM, the collection of performance-leaning, advanced sportswear he founded in 2014, represents the future of menswear, he hesitates.
"Should I be bold and say yes?" he asks.
It's the first time in our conversation that Duncan has displayed any tentativeness. Duncan speaks, it turns out, in a way that's very similar to how he designs: confidently, succinctly and with an explicit purpose. There's not a lot of room for color commentary, because everything has already been carefully considered to answer a specific question.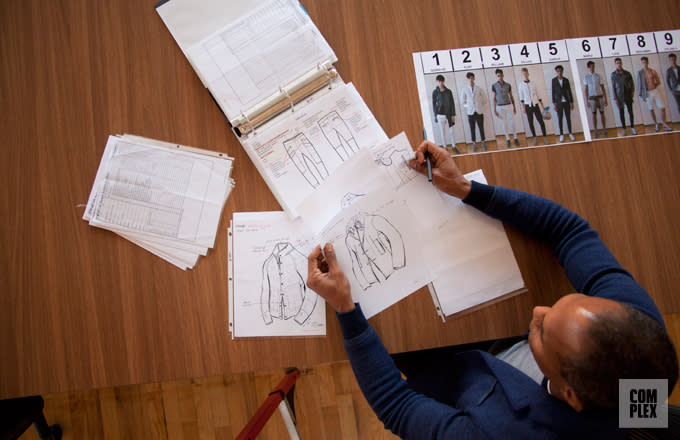 EFM itself can even be seen as an exercise in fulfilling the needs of an active class of urban-dwellers. From afar, there isn't much that distinguishes an EFM blazer, for example, from a well-cut piece from any number of other accessible, luxury-minded menswear labels. But if you try it on, you'll notice how interior pockets are sized just right for eyeglasses or a smart phone, how the fabric is knit rather than woven, to allow for increased flexibility, or how the seams have been sonic-pressed to avoid unnecessary bulk. These aren't attention-grabbing elements built solely for the purpose of turning heads; they're details designed to help you move smoothly from point A to point B.
Even the name EFM, which stands for Engineered for Motion, conveys exactly how the clothing is designed and meant to be worn, and provides a pretty good idea of who should be wearing it. Compare that to the more abstract ideals suggested by labels like Hood by Air or Creatures of the Wind or even Our Legacy, and the inherent practicality is even more apparent.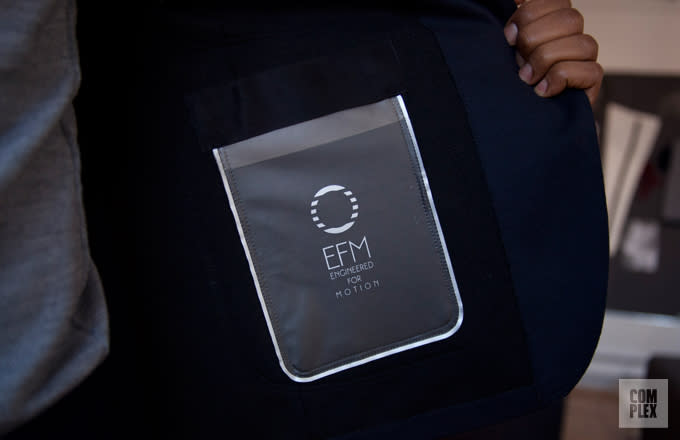 That no-nonsense mindset is something of a through-line for the career path that's taken Duncan from his home in the Blue Mountains of Jamaica to New York, where he launched the apparel arm of Victorinox, and Bologna, where he was afforded the rare opportunity to rifle through the archives of Stone Island founder Massimo Osti while designing for MA.STRUM, the label he created in homage to the late Italian fabric innovator.
Here, for instance, is how Duncan describes the decision to study fashion at Parsons School of Design after friends were impressed by clothing he had made for himself: "People kept saying, 'If you really make that, you should really further it.' I said, 'Ok, I'll get into Parsons, just to get more of a formal approach to getting into the apparel industry.' And that's what I did."
Or, his decision to leave MA.STRUM and branch out on his own to launch EFM with the help of his partner, Hong Kong apparel scion Peter Wang: "It was something that he said: 'Donrad, your skill – this is what we have the capability to do.' And we came together and said, 'Ok, let's start the EFM concept.' And that's what we did."​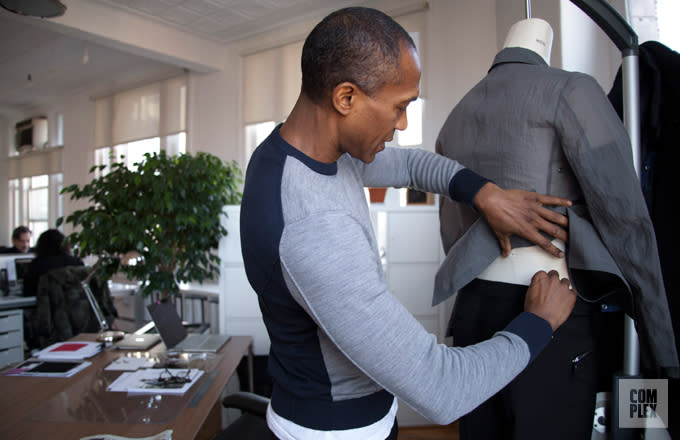 Duncan doesn't frequently waver from his affinity for function, even in the language he uses to discuss EFM. Men who slide on a pair of the brand's active wool trousers or an EFM sweater with a removable hood aren't customers or patrons; Duncan prefers the tech-influenced term "user" to describe them. "Fabric," a topic that can send other designers over the edge into an endless, stream of consciousness description, is subbed out for the more utilitarian "material."
"I say 'material' instead of 'fabric,' because the 'material' also expresses texture, expresses hardware, expresses the fabrication," he says, all of which have a function beyond aesthetics that elevates them to a level of equal importance.
"I don't take it lightly," he concedes. "Sometimes I think I might just be way too serious."
This isn't to say that Duncan is all left-brain logic without the right-brain creative imagination. His design process is not without some artist's quirks.
After physically laying out the materials – fabric and trim – that inspire him most at the beginning of each new season, Duncan begins what he classifies as a dialogue.
"I walk past it. Each day, each minute, it's a different communication," he says. "There's a certain energy that comes from the raw material, that comes from even the color. How does that energy transfer for today and for tomorrow, and can that energy still last ten, fifteen years from now? And does it fit for the user of today, the user of tomorrow?"
The user of tomorrow is a key concern that Duncan and Peter Wang consider frequently, and a driving force behind their partnership. Wang is the Executive Chairman of the Board and CEO of Tristate Holdings, a Hong Kong-based manufacturing conglomerate. Aside from a wealth of traditional industry experience – the company owns and operates ten factories throughout Asia and is one of the world's largest producers of clothing – Tristate also commands a research and development arm called Trinovation Labs, whose primary objective is to develop new materials and production techniques. Duncan works closely with Trinovation to bring superior functionality to his designs, and to ensure that his production maintains his exacting standards for quality.
"I have a tailoring background, and when it comes to mass production, I'm not necessarily the person who is saying, 'I love mass production. I love the way things are made in a mass produced way,'" Duncan remarks. "Peter Wang is an engineer and he spent a good time creating the manufacturing process to make it more efficient and consistent."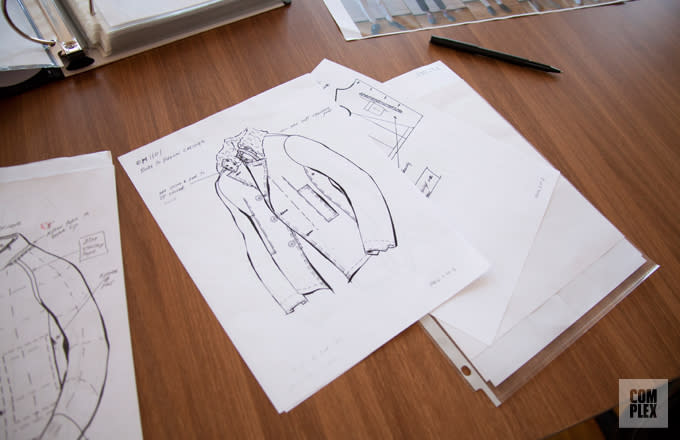 Together, the two developed techniques like the aforementioned sonic-pressing of seams, and cutting the lapel of a blazer without a seam allowance so it has a thinner, flatter edge. Fittingly for clothing that is meant to be worn on the go, lightness and ease of movement are emphasized across most EFM garments.
"And some of these technologies you don't even see," Duncan says. "When you hold the garment in your hand, it should feel like, 'Wow, this feels different. There's something different about it.'"
To that end, EFM does feel like an evolution. It's one step beyond athleisure – Donrad says his designs are "the next thing you put on after the performance gear, that carries you throughout the day, without restriction" – but it still addresses the need for multi-use clothing that many men demand.
Which brings us back to our original question: does EFM represent the future of men's apparel?
"I think so," Duncan says, before continuing more assuredly. "Yes, because I understand classic products and contemporary products and I have an understanding of where we're going. And I think that's key: being able to see how we evolve and how do we engineer product to also keep up with the user. And if we continue to do that, yes, it will be the future of menswear."
And then, with his trademark certainty: "It will be the future of garment design."