Life's been hard for Jeremy Lin since "Linsanity." The former-New York Knick has been shuffled around several teams since his blockbuster run in 2012. While Lin hasn't held down a steady role for some time, his new position with the Charlotte Hornets is poised to be yet another shot at a breakthrough moment for Lin. It's not a stretch to say that after his time on the floundering Los Angeles Lakers, one of his biggest 2015 highlights was doing the Whip and Nae Nae with Steph and Riley "the press conference gawd" Curry.
But Jeremy, we have one question: What the hell is up with that bowl cut?
Something that would look more at home on the head of Moe from The Three Stooges, or Jim Carrey's Lloyd Christmas from Dumb and Dumber, Lin's new hairstyle certainly won't earn him any points off the hardwood. It seems as though Lin is really experimenting with his look as of late. Prior to the debut of his bowl cut, he showcased a Goku-esque spiked hairstyle at Hornets' media day back in September.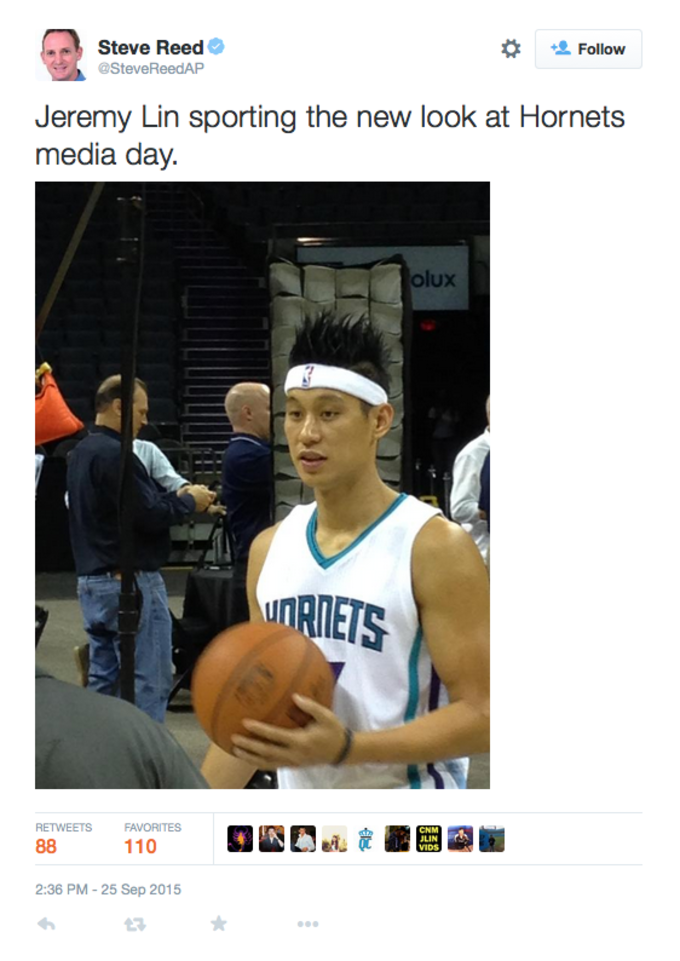 According to an interview with The Charlotte Observer, Lin said that he, along with six of his other family and friends, are all changing their hairstyles together. As Lin put it, the hairstyles would not "be released to the public until it actually happens."
On a positive note, with a hairstyle this memorably terrible, we bet he won't have any more trouble convincing Hornets security that he's actually on the team.