Forty years ago, Richard Danne and Bruce Blackburn completely changed the face of NASA. And they did it by creating a forward-thinking logotype dubbed the "worm."
It was a pretty monumental moment not only for the organization, but for the entire world of graphic design; however, in order to fully understand the logo's significance, we have to go back to the beginning.
Following America's victory in the Space Race, President Richard Nixon championed a new initiative called the "Federal Graphics Improvement Program," which aimed to re-brand various government agencies such as NASA. In 1974, Danne and Blackburn, who ran a fledging design firm in New York City, were approached to submit a proposal to NASA, breaking down what they envisioned for the agency's new look. And they weren't afraid to go all out.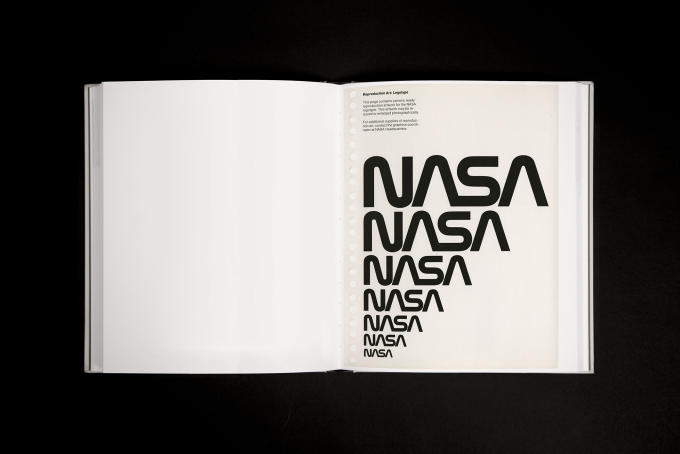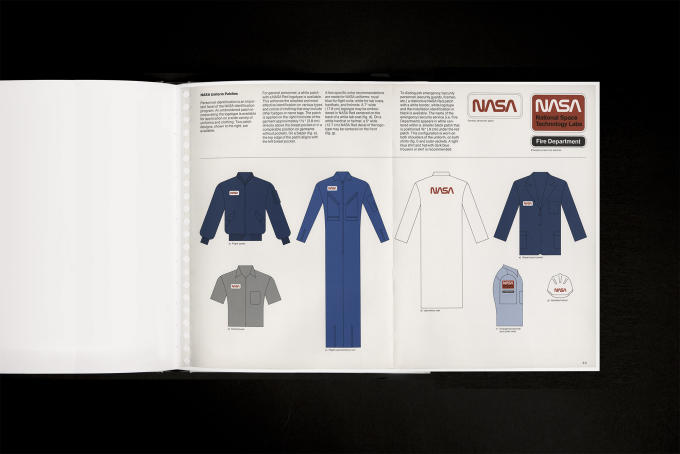 The men assembled an in-depth portfolio complete with letterheads, graphics, motor vehicles, and uniforms—all of which featured the now-iconic "worm" NASA logo. Needless to say, Danne and Blackburn were awarded the project, and saw their designs implemented in the 1975 NASA Graphics Standards Manual. It was a career-changing moment for the men, but little did they know their designs would only last for 18 years.
In 1992, the "worm" was rescinded by NASA on a complete whim, and replaced with its original logo, unofficially known as the "meatball." But Danne and Blackburn's work hasn't been completely forgotten, nor has its impact on the design world.
"What makes the 'worm' so effective is it's simplicity," designers Jesse Reed and Hamish Smyth told Complex via e-mail. "At the base level, the logo consists of three lines, bend and curved to create four characters. This simplicity achieves tremendous clarity—you can read this thing from miles away. Compare that to the 'meatball,' with it's overlapping elements, jumbled composition, and type overlaid on an object, and all that simplicity and clarity is lost."
Reed and Smyth, who both work for Pentagram, have always had an interest in the history of graphic design—specifically the manuals that now influence the new generation of designers. Last year, they teamed up to reissue the 1970 NYC Transit Authority Graphics Standard Manual through Kickstarter. The project was so successful that they decided to try another reissue, this time the 1975 NASA Graphics Standard Manual.
Within the first day of the Kickstarter campaign, the men had surpassed their goal of $158,000 (with a current pledge of almost $550,000). It was a pretty impressive feat that really underscored the importance of the "worm" as well as the power of nostalgia. 
"The NASA Manual is important for a few reasons," they explained. "First, it represents a shift in American graphic design that brought us up to par with the rest of the world, particularly Europe […] Secondly, it's a learning tool for young designers and professionals. The language used to articulate every decision within the graphics program is extraordinary [...] and we think it's important that this type of design thinking be available for everyone to experience. Lastly, and more simply, we feel a responsibility to see that this work lives on […] All of the work put into creating a program like this is monumental, something we both deal with in our professional lives, and to see it thrown away forever wasn't right."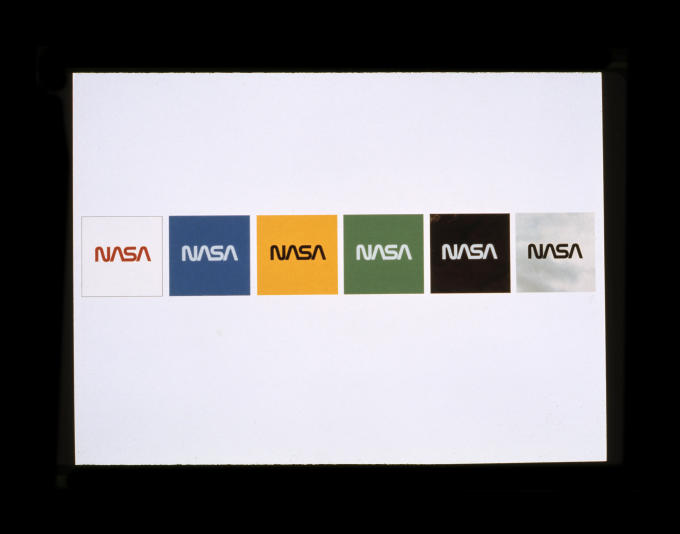 The hardback reissue will be packaged in a static shield pouch, and will feature additional content before and after the manual pages. Extras include a foreword by Danne, a 2,000-plus-word essay by New York Magazine's Christopher Bonanos, and images of Danne and Blackburn's original presentation to NASA.
The book will be available for $79 until Oct. 5. You can secure a copy and learn more about the 34-day campaign at Kickstarter.